The 15 All-Time Best-Selling Prescription Drugs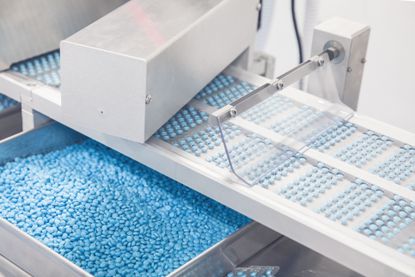 (Image credit: Getty Images)
Most people may not know it, but only a handful out of every thousand drugs that begin development ever make it to the final stages of trials – and not all of those are approved.
Still, the low odds of success are worth it to drug companies. See, what many people may not fully appreciate is how much revenue one of these approved drugs can rack up in just a few years. A so-called "blockbuster" drug can be worth at least a billion dollars. In some cases, treatments can be worth tens of billions. And in a couple cases, drugs have produced more than $100 billion in revenues over their extremely useful lives.
With that as the backdrop, here's a rundown of the drug market's 15 most successful drugs in terms of revenue. Some of them still are in their prime and driving strong revenues for their creators, while others are not. But all of these drugs have been game changers for their respective companies, and shaped the lives of millions of people.
Disclaimer
Data is as of Nov. 30, 2017. Click on ticker-symbol links in each slide for current share prices and more.
1/15
#15: Singulair
Company: Merck
Treats: Asthma
Lifetime sales: $47.9 billion
Patent protection? No
Asthma treatment Singulair seems like it has been around forever. Considering it debuted back in 1998, it certainly has been around a long time – at least by drug standards. So far over its lifetime, it has driven $47.9 billion worth of revenue for its developer, Merck (MRK, $55.27).
The drug lost its critical U.S. patent protection in 2012, and within a matter of weeks, generic versions – called montelukast – had turned its sales-generating power to a tenth of what it was when Singulair was in its prime. It has continued to dwindle ever since, only driving $161 million worth of revenue last quarter as it and even other makers of montelukast are losing ground to newer and better (and cheaper) options.
2/15
#14: Crestor
Company: AstraZeneca
Treats: High cholesterol
Lifetime sales: $56.9 billion
Patent protection? No
AstraZeneca (AZN, $32.87) anti-cholesterol drug Crestor never was able to dethrone Lipitor as king of the statins (though it wasn't for lack of advertising). Even so, since its 2003 launch, Crestor has generated $56.9 billion worth of business for the drug company.
The drug has lost its U.S. patent protection, of course, but not too long ago. Generic versions of Crestor – sold under the name rosuvastatin – weren't allowed until the middle of 2016. However, with eight companies ready to begin making rosuvastatin as soon as they got the green light, AstraZeneca's take dropped like a rock. For perspective, Crestor recorded $5 billion in sales in 2015, but tallied only $1.8 billion through the first three quarters of 2017. All things considered, it could have been worse, but the numbers still are headed in the wrong direction.
Still, it was fun to watch AstraZeneca duke it out with Lipitor-maker Pfizer (PFE) for dominance in the statin space before each hit their respective patent walls.
3/15
#13: Zyprexa
Company: Eli Lilly
Treats: Schizophrenia, bipolar disorder
Lifetime sales: $60.6 billion
Patent protection? No
Eli Lilly's (LLY, $84.64) Zyprexa – known generically as olanzapine – has long since lost its patent protection as a treatment for schizophrenia and bipolar disorder. Since then, Teva Pharmaceuticals (TEVA) and Dr. Reddy's Laboratories (RDY) have launched their own generic versions, lowering the drug's price.
The antipsychotic treatment has been at the center of a couple of different controversies that may bring its useful life to even more of a halt.
In the early 2000s, the FDA's office of criminal investigation claimed Eli Lilly was promoting off-label usage of the drug, meaning it was encouraging doctors to prescribe it for conditions the FDA hadn't approved. The company settled with the federal government in 2009, and interest in Zyprexa hasn't been the same since. Then again, sales were already slowing in 2007 after Eli Lilly was forced to add a stern warning to the box that the drug was known to cause high blood sugar and lead to weight gain.
But what a run it had! While Lilly sold just $429 million worth this year, Zyprexa has generated more than $60 billion in revenues for Eli Lilly alone. That doesn't include what the generic form did for Teva and Dr. Reddy.
4/15
#12: Diovan
Company: Novartis
Treats: High blood pressure, heart failure
Lifetime sales: $60.8 billion
Patent protection? No
If you want drama akin to something you might find in the pages of a John Grisham novel, look no further than the saga of antihypertensive drug Diovan.
Diovan initially was brought to the U.S. market by developer Novartis (NVS, $85.80) in 1997, but the company wasn't content to stop there – even if it should have been. After launching in Japan following the U.S. debut, Dr. Iwao Kuwajima became increasingly suspicious of claims that the drug could perform as well as Novartis suggested. While no proverbial, criminal "smoking gun" was ever found, the way Japanese drug companies perform and publish research and then advertise pharmaceuticals has seen significant changes because of the concerns Kuwajima voiced regarding the way Novartis touted the treatment.
It's not clear to what extent the red flags waved in Japan crimped sales of Diovan in the United States or anywhere else. The drug lost U.S. patent protection in 2012, though, paving the way for the introduction of its price-lowering generic alternative, called valsartan.
But in its prime – before the Japan scandal gave caregivers second thoughts – the drug was a beast. In its lifetime, Diovan has generated nearly $61 billion worth of revenue.
5/15
#11: Lantus
Company: Sanofi-Aventis (Sanofi subsidiary)
Treats: Diabetes
Lifetime sales: $61.6 billion
Patent protection? No
Lantus, from Sanofi (SNY, $45.64) subsidiary Sanofi-Aventis, may well be the best-selling blockbuster drug that doesn't ring a bell with most people. Ask any diabetic, though, and they'll know exactly why the insulin injection has reaped nearly $62 billion in sales since debuting in 2001: It works. And when used in conjunction with the SoloSTAR injection pen, it's one of the simplest insulin solutions available.
Whether Lantus has lost patent protection in the all-important U.S. market is a matter of perspective. In the strictest legal sense, yes, it has expired, but the company continues to put up a fight – perhaps only as a means of postponing the inevitable as long as possible.
Case(s) in point: Eli Lilly's Basaglar is equivalent to Lantus, but was only launched after a 2015 settlement between it and Sanofi allowed the launch of the new insulin solution; the patent wasn't exactly tested or proven in a courtroom. To that end, Sanofi is suing Mylan (MYL) to block the launch of its generic version of the treatment, while Merck has a generic version ready to launch in 2019. Sanofi is waging a patent war against Merck's generic alternative, too.
However, Sanofi's legal arguments aren't viewed as very strong, so Lantus' pricing power may soon be coming to an end.
6/15
#10: Nexium
Company: AstraZeneca
Treats: Gastroesophageal reflux disease
Lifetime sales: $61.8 billion
Patent protection? No
If the name rings a bell, there's a reason. Nexium is a popular treatment for gastroesophageal problems like acid reflux and even some ulcers. Considering how common such problems are thanks to modern-day stress levels and relatively poor diets, it's not surprising to learn AstraZeneca has done well with it since Nexium's 2001 debut.
What's amazing is how the "Purple Pill" has generated nearly $62 billion in revenue, with a decent-sized chunk of that tally coming from over-the-counter sales; Pfizer helped push the total a little higher when it launched a licensed over-the-counter version back in 2012.
Generic alternatives are available now, which has slowed the gastroesophageal reflux disease (GERD) treatment's sales down by quite a bit. However, this is a case where the drug already was readily available without a subscription, and therefore wasn't producing a ton of revenue to lose to rivals. In fact, Nexium is a name many consumers recognize and equate with quality, and are willing to purchase "the original" over other OTC rivals for just a slightly higher premium.
7/15
#9: Avastin
Company: Genentech (Roche subsidiary)
Treats: Several cancers, glioblastoma
Lifetime sales: $67.4 billion
Patent protection? No
No oncology drug is a one-stop solution for fighting cancer, but Avastin comes pretty close.
The therapy, made by Genentech – a subsidiary of Roche (RHHBY, $31.58) – is a monoclonal antibody that has been approved to treat colorectal, lung, kidney, cervical and ovarian cancers, as well as recurrent glioblastoma, which is a particular type of brain tumor. Avastin, which also is known as bevacizumab, essentially blocks the growth of blood vessels that would otherwise feed a tumor or cancerous cells.
The treatment was approved in 2004, and since then has generated more than $67 billion worth of business for Genentech. The therapy's best days may be behind it now, however. A biosimilar version of bevacizumab was approved in September of this year, injecting some competition into the picture.
Still, it was an incredible run for an incredible drug, and Genentech continues to explore ancillary uses of it that could extend its useful life.
8/15
#8: Herceptin
Company: Genentech
Treats: Cancer
Lifetime sales: $70.5 billion
Patent protection? Yes
Genetech's cancer drug Herceptin has been around since 1999. While it is slowly but surely losing its patent protection (the U.S. patent is set to expire in 2019, and it already happened in Europe), it had a good run and still is going strong. The drug has made $5.3 billion in revenues through nine months of 2017, bringing the lifetime total above $70 billion.
The irony? Herceptin, also called trastuzumab, may never actually have had valid patent protection in the first place.
It's a complex argument, but Pfizer subsidiary Hospira has convinced the United States Patent and Trademark Office's Patent Trial and Appeal Board to reconsider at least part of the family of patents that kept Herceptin copycats from being brought to the market. Hospira's attorneys explained in a filing, "If the decision stands … it would lead to illogical and unfair consequences resonating well beyond the confines of this case, permitting patent owners to monopolize what was already indisputably known and practiced in the prior art, while relying on inconsistent interpretations of the claims to secure priority."
Broadly speaking, if something is "indisputably known and practiced," it can't be patented. A revised ruling from the USPTO isn't retroactive, but it could bring the Herceptin franchise's success to a screeching halt sooner than 2019.
9/15
#7: Enbrel
Company: Amgen
Treats: Psoriasis, rheumatoid arthritis
Lifetime sales: $81.2 billion
Patent protection? Yes
Amgen's (AMGN, $175.66) rheumatoid arthritis and psoriasis treatment Enbrel has been around and driving strong sales since 1998 – longer than most drugmakers even dare to think a therapy might thrive – simply because there's no real competition.
Enbrel, also called etanercept, has kept would-be biologic rivals at bay because Amgen was a fortunate beneficiary of a change in the way patent laws work, and when that change was made. By giving the company the bureaucratic runaround for years, the U.S. patent office finally in 2011 and 2012 granted Amgen a pair of key patents that will stave off Enbrel's competition until 2029 even though its initial patent expired years ago.
Patent laws have been rewritten to start the proverbial protection clock from the point in time the patent request was submitted rather than when it was approved. However, Amgen's patents were in processing for years, and were granted approval under the old, no-longer-enforced laws.
Whether that was Amgen's intent is a debatable matter. What's not debatable is that Enbrel has generated more than $81 billion in sales since its approval, and it should continue going strong unless the contested-patent case being brought by Sanofi somehow gets in the way.
10/15
#6: Rituxan
Companies: Genentech, Biogen
Treats: Cancer
Lifetime sales: $81.6 billion
Patent protection? Yes
You may know Rituxan as MabThera in the United States. Regardless of what you call it though, know that it's another blockbuster from Roche – though Biogen (BIIB, $322.17) helped out – and currently the heaviest hitter in its portfolio. It has generated a whopping $5.7 billion in sales year-to-date, translating into a lifetime tally of nearly $82 billion billion.
That said, the cancer drug's sales are just now starting to hit the inevitable headwind created by biosimilars. Rituxan's patent in Europe expired a few quarters ago, and for the quarter ending in September, sales of the therapy there fell 16% year-over-year as generic versions of the drug from Novartis and South Korea's Celltrion hit the market. CEO Daniel O'Day sees stiffer headwinds ahead, commenting on the matter, "It's still early days with Rituxan and with a couple of competitors, and we recognize that that's going to increase over the course of coming quarters and coming years."
MabThera is holding up better. Pfizer also recently asked the U.S. Patent Trial and Appeal Board panel to review Biogen's patented use of the therapy as a means of treating Hodgkin's lymphoma, but the panel wasn't swayed as much as it was with Pfizer's Herceptin argument. In the meantime, new uses of the drug as a treatment for anti-neutrophil cytoplasmic antibodies-associated vasculitis (AAV) and as a means of treating lupus patients with neuropsychiatric issues may extend the therapy's marketability.
It's still only a matter of time before this aging drug loses its initial patent protection and all the ancillary patents that come after the fact. But it was a good run all the same.
11/15
#5: Plavix
Companies: Bristol-Myers Squibb, Sanofi
Treats: Heart attack, stroke (prevention)
Lifetime sales: $83.7 billion
Patent protection? No
The expiration of Plavix's U.S. patent in 2012 created the expected revenue headwind for the blood-thinning drug. But even in its generic form, it's still driving a small stream of revenue for developer Bristol-Myers Squibb (BMY, $63.19) and sales partner Sanofi. This year's $1.3 billion in Plavix revenues brings the lifetime tally to around $84 billion since its approval in 1997. That's not counting sales of its generic version, clopidogrel.
Plavix's time even as a mere generic drug almost came to an end earlier this year. That's when cardiovascular patients, who said the drug caused gastrointestinal, levied a class-action suit against Bristol-Myers. The state of California said these patients would need to wage their legal battle in their respective states, making it a much tougher war to fight. A few months later, a New Jersey judge ruled BMY and Sanofi-Aventis weren't liable for any similar harm that a plaintiff claimed he had suffered from using Plavix, as knowledge of that risk may not have prevented it from being prescribed.
So while it's not the powerhouse it used to be before it fell of the patent cliff, Plavix/clopidogrel still is alive and kicking, racking up a little extra revenue for any company making it.
12/15
#4: Remicade
Company: Johnson & Johnson
Treats: Rheumatoid arthritis, Crohn's disease, ulterative colitis
Lifetime sales: $90.3 billion
Patent protection? No
Until this year, Johnson & Johnson's (JNJ, $139.33) rheumatoid arthritis treatment Remicade was its best-seller. Generic competition that surfaced after a key U.S. patent was invalidated last year has already taken a toll on the company's top line, as rival versions of the drug – also called infliximab – from Pfizer, Samsung and Bioepis have recently started to chip away at J&J's business.
The good news is, Remicade is a biologic, meaning it's neither cheap nor easy to replicate. That has helped keep would-be competitors at bay, as well as helped maintain at least a little pricing power for Johnson & Johnson. Remicade also is approved to treat Crohn's disease, ulcerative colitis and more, granting its developer more than one way to monetize the intellectual property, even if it's not well-protected in terms of patents.
Its best days are behind it, but through the end of last year, Remicade had generated total sales of more than 490 billion since its 1998 approval.
13/15
#3: Advair
Company: GlaxoSmithKline
Treats: Chronic obstructive pulmonary disease, asthma
Lifetime sales: $95.7 billion
Patent protection? No
Many people may have never even heard of seretide, despite it being the third-best-selling prescription drug on the planet. They're likely to be familiar with the treatment, however, when its trade name Advair is mentioned.
Since its approval in 2001, the chronic obstructive pulmonary disease (COPD) and asthma treatment has driven at least $95.7 billion worth of business for developer GlaxoSmithKline (GSK, $35.06).
Advair's U.S. patent expired in 2010, but so far no generic competitors have surfaced. That's not so much because the drug itself can't be mimicked, but because the inhaler used to deliver it has been difficult to replicate with the same results seretide achieves. Patents on mechanical delivery devices introduce a whole new dimension to pharmaceutical intellectual property dynamics, extending a drug's useful, effective life far longer than one might enjoy were it just a pill or an injection.
Generic drugmaker Mylan, as well as a partnership between Hikma and Vectura, have faced setbacks with their generic versions of seretide (with an effective inhaler), but could get them on the market within the next year or two. That would start to wind down the incredible Advair story.
14/15
#2: Humira
Company: AbbVie
Treats: Ankylosing spondylitis, arthritis, Crohn's disease, plaque psoriasis, ulcerative colitis
Lifetime sales: $109.2 billion
Patent protection? No
AbbVie's (ABBV, $96.92) Humira is a versatile therapy, able to reduce the unnecessary inflammation linked to a typical inflammatory stimulus.
To some degree, that response is the body's way of treating certain conditions, so using Humira may also weaken a patient's ability to fight off infections. The upside often outweighs the downside, though, which is why the therapy has driven an estimated $109 billion in sales when factoring in its year-to-date revenue of $13.5 billion.
The drug's biggest growth is in the rear-view mirror, and industry experts believe we'll see peak sales next year thanks to new competition for the therapy, which is starting to lose key patent protection. But those competitors won't just waltz onto the market. As Bloomberg Gadfly reporter Max Nisen recently wrote:
"Other firms are still developing Humira copies. But Amgen's capitulation suggests others may settle, as well. The company has always seemed the likeliest candidate to successfully replicate Humira. It's one of the largest and richest developers of 'biosimilars,' copies of biologic drugs. It's especially experienced on the legal and regulatory front, as it's both researching biosimilars and fighting attempts to copy its own drugs. Other firms are unlikely to fare much better."
15/15
#1: Lipitor
Company: Pfizer
Treats: High cholesterol
Lifetime sales: $150.1 billion
Patent protection? No
Last but certainly not least, cholesterol-fighting drug Lipitor has generated a stunning $150.1 billion worth of business for Pfizer as of the end of 2017's third quarter. The figure is a well-secured sales record.
The drug was approved in the United States in 1997, but almost wasn't. By the early 1990s, other statins – the class of cholesterol drug that encompasses Lipitor and its rivals – were already on the market, and satisfactory to caregivers prescribing them. The newcomer drug's development was going to prove expensive to then-owner Warner-Lambert, which knew Lipitor was more promising, but didn't know if it could convince anyone else of that.
It took a shot anyway, and as they say, the rest is history. Pfizer acquired Warner-Lambert outright in 2000, securing sole ownership of the world's biggest-ever pharmaceutical success. At one point, the cholesterol treatment accounted for a fourth of the company's sales.
Lipitor's patent expired in late 2011, a whole slew of generic versions flooded the market, and sales of the branded version hit a wall. Regardless, the story is one that Pfizer shareholders, past and present, love to relive.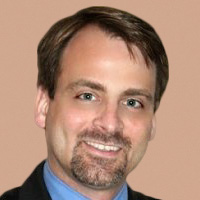 Contributing Writer, Kiplinger.com
James Brumley is a former stock broker, registered investment adviser and Director of Research for an options-focused newsletter. He's now primarily a freelance writer, tapping more than a decade's worth of broad experience to help investors get more out of the market. With a background in technical analysis as well as fundamental analysis, James touts stock-picking strategies that combine the importance of company performance with the power of stock-trade timing. He believes this dual approach is the only way an investor has a shot at consistently beating the market. James' work has appeared at several websites including Street Authority, Motley Fool, Kapitall and Investopedia. When not writing as a journalist, James works on his book explaining his multi-pronged approach to investing.