Best Online Brokers, 2017
However you invest, it's a great time to shop for an online broker.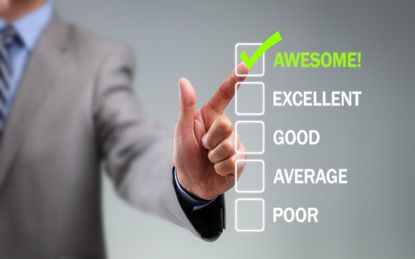 (Image credit: Getty Images)
However you invest, it's a great time to shop for an online broker. Firms have been trimming commissions, expanding their online tools, offering more transaction-free mutual funds and enhancing their mobile apps.
To help you choose the best broker, we surveyed seven major firms that offer online trading of stocks, exchange-traded funds, mutual funds and individual bonds, while also providing some retirement-planning tools and advisory services.
We weighted the categories based on what our readers consider vital: commissions, 15%; investment choices, 15%, tools, 15%; research, 20%; ease of use, 15%; mobile, 10%; advisory services, 10%. But remember that the best broker for you will depend on your priorities: Are you a frequent trader? Do you like to rely on your mobile device? Are low fees paramount? We've called those factors out, too.
Take a look at our reviews of seven of the biggest brokers to find the right fit.
Disclaimer
To be included, firms had to offer online trading of stocks, ETFs, funds and individual bonds. T. Rowe Price declined to participate. We also excluded some brokers that focus primarily on active traders. Scottrade wasn't included because TD Ameritrade recently purchased the firm (and is in the process of absorbing Scottrade's clients).

Senior Associate Editor, Kiplinger's Personal Finance
Daren joined Kiplinger in July 2015 after spending more than 20 years in New York City as a business and financial writer. He spent seven years at Time magazine and joined SmartMoney in 2007, where he wrote about investing and contributed car reviews to the magazine. Daren also worked as a writer in the fund industry for Janus Capital and Fidelity Investments and has been licensed as a Series 7 securities representative.