6 Vanguard Funds That Are Socially Responsible
If making money and doing good are two of your top objectives as an investor, you aren't short of options.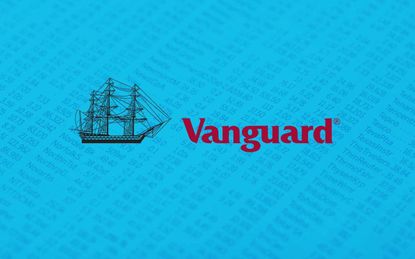 (Image credit: Kiplinger)
If making money and doing good are two of your top objectives as an investor, you aren't short of options. Nearly 115 U.S. stock mutual funds and exchange-traded funds have formal directives to invest in line with certain environmental, social and corporate governance values. Some 20 so-called ESG funds have launched since the start of 2016.
These funds invest only in companies that earn high marks on green, social and workplace issues, including how mindful the firm is of its environmental impact, whether it treats employees, customers and suppliers well, and whether it follows policies that align the interests of management and shareholders. Such funds typically avoid firms involved in tobacco, weapons or alcohol, among other things. Believers are convinced that businesses that excel on ESG measures will endure over the long haul and be more successful than companies that fall short.
What investors might not realize is that they don't have to invest through a firm that specializes in ESG funds to have a socially responsible portfolio. Another strategy is to buy shares in a fund that might not have a formal screening process but nevertheless happens to hold many shares in socially conscious firms. The following three Vanguard mutual funds and three ETFs win high sustainability marks and are worthy investments, too. Only one of the six has an official ESG mandate.
We used new sustainability ratings from Morningstar, the investment research firm, to home in on the best Vanguard funds that blend a desire to do good with exceptional investment results. Morningstar analyzes the portfolios of thousands of mutual funds and exchange-traded funds. Depending on how many companies in the fund score well on ESG measures, the firm rates the overall portfolio "high," "above average," "average," "below average," or "low" for sustainability. Morningstar relies on individual-company ESG ratings from Sustainalytics, one of the many firms that offers this service, to assess fund portfolios. All fund returns are as of March 21.
Senior Associate Editor, Kiplinger's Personal Finance
Nellie joined Kiplinger in August 2011 after a seven-year stint in Hong Kong. There, she worked for the Wall Street Journal Asia, where as lifestyle editor, she launched and edited Scene Asia, an online guide to food, wine, entertainment and the arts in Asia. Prior to that, she was an editor at Weekend Journal, the Friday lifestyle section of the Wall Street Journal Asia. Kiplinger isn't Nellie's first foray into personal finance: She has also worked at SmartMoney (rising from fact-checker to senior writer), and she was a senior editor at Money.