5 Stocks to Cash In on Cloud Computing
You've no doubt heard about the awesome and ubiquitous power of the "cloud." It seems straightforward.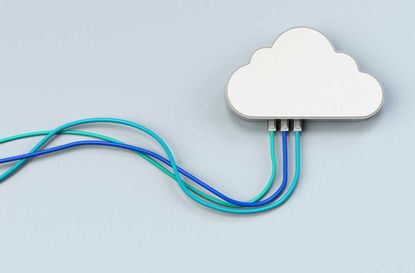 (Image credit: Getty Images)
You've no doubt heard about the awesome and ubiquitous power of the "cloud." It seems straightforward. You take everything on your computer, upload it to the cloud, and–poof!–you can access your data, photos or programs from anywhere. But what is the cloud? Where is it? It's all a bit, well, nebulous.
Simply put, the cloud is a metaphor for the internet. Cloud computing means a user can store and access data and programs on the web, rather than on a hard drive. Companies that offer these storage and retrieval services are called cloud providers, and they charge based on usage, much as a utility does.
For an individual, accessing the cloud might mean uploading your digital photos to, say, Amazon Drive, rather than saving them on your computer or accessing an online version of Microsoft Word. For businesses, the shift to the cloud represents a huge cost savings. Companies with a lot of digital information used to have to build their own technology infrastructure, including data centers with rows of high-powered servers and expensive cooling systems. Now companies can access cloud providers' infrastructure over the internet and pay only for what they use, potentially cutting IT spending by 20% to 60%, says investment research firm Morningstar.
For investors, the cloud represents an enticing opportunity, with worldwide cloud spending expected to reach $383 billion by the end of 2020, up from $247 billion in 2017, according to estimates from tech research firm Gartner. The following five companies range from big-name cloud service providers and companies that supply the service providers to a promising but unproven upstart. It's not a comprehensive list, but each of the five companies named below is well-positioned, in its own way, to capitalize on the ongoing cloud revolution.
Prices and data are from August 10, 2017. Click on ticker-symbol links in each slide for current prices and more.
TAKE THE QUIZ: Test Your Bull Market IQ
Disclaimer
Price-earnings ratios are based on estimated year-ahead earnings. Stocks are listed alphabetically.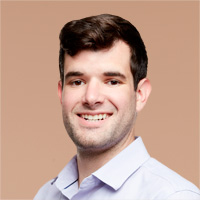 Associate Editor, Kiplinger's Personal Finance
Ryan joined Kiplinger in the fall of 2013. He writes and fact-checks stories that appear in Kiplinger's Personal Finance magazine and on Kiplinger.com. He previously interned for the CBS Evening News investigative team and worked as a copy editor and features columnist at the GW Hatchet. He holds a BA in English and creative writing from George Washington University.