10 Energy Stocks and Funds to Buy for Dividends AND Growth
Certain sectors of the stock market have gained a reputation for being income-friendly.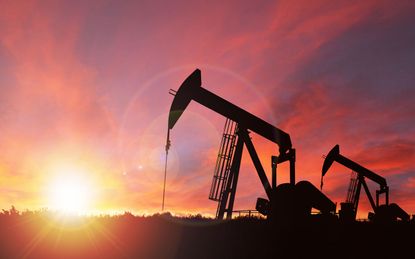 (Image credit: Getty Images)
Certain sectors of the stock market have gained a reputation for being income-friendly. If you want dividends, you know to look at utilities, consumer staples and real estate investment trusts (REITs). Energy stocks – which include numerous high yielders – aren't always first to mind, however.
Why? Energy stocks – which are tied to energy prices, which are tied not just to supply and demand, but also politics and currency strength, can be volatile over the short-term. Weak oil, natural gas and other commodity prices made energy stocks grossly underperform the market in 2014-15, for instance, but recoveries stoke outperformance like what we're seeing so far in 2019.
Dividend investors should consider the opportunity in the energy sector right now. For one, West Texas Intermediate crude oil currently is near the $65-per-barrel mark, well off its recent low of $49 in December. Higher prices mean higher revenues – and oil companies, which were forced to improve their operations to squeeze more profits out of low oil prices, are generating even better earnings and cash from those revenues. Greater profitability naturally encourages investors to drive share prices higher, and that cash is used to fund generous and sometimes growing payouts.
Also, many integrated oil companies as well as dedicated exploration and production firms are being prudent about their capital expenditures, instead budgeting with an eye toward generating cash and funding dividends from existing projects.
Here are 10 energy stocks and funds to buy for a 1-2 combo of dividends and growth. These picks vary in their balance – some are slow-moving high yielders, some are growthy plays with modest yields and some fall squarely in between.
Disclaimer
Data is as of April 7, 2019. Dividend yields are calculated by annualizing the most recent quarterly payout and dividing by the share price.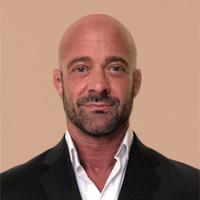 Contributing Writer, Kiplinger.com
Email: ken.berman@gorillatrades.com
Website:
gorillatrades.com
LinkedIn:
Gorilla Trades
Phone: (866) 222-6639
Ken Berman has been buying and selling stocks since he was a teenager and met with early success trading then-fledgling biotech stocks like Amgen, Biogen and Immunex. He later became a broker and worked for two wire houses, where he developed a proprietary system for buying and selling equities. In 1999, Mr. Berman formalized his method under the Gorilla Trades name and now has subscribers in the U.S. and 55 other countries around the world.