10 Best Energy Stocks to Buy for a 2019 Gusher
Energy stocks have had a difficult 2018.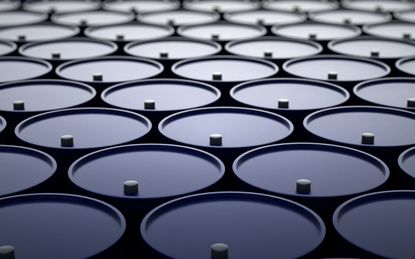 (Image credit: Getty Images)
Energy stocks have had a difficult 2018. Mostly flat performance through most of the year turned into a tailspin in October as oil prices plunged from above $75 per barrel to below $50. That in turn has pinched oil companies that rely on elevated commodity prices to drive larger profits.
The headwinds are clear. Demand has slowed to a crawl, and supplies have piled up despite production cuts from several nations. Fears about U.S.-China trade relations have weighed, as have worries about sanctions on Iran.
It's no wonder why energy stocks have taken it on the chin.
But the skies are starting to clear as we head into 2019. OPEC and other nations are beginning to discuss additional output curbs, and with U.S. shale producers running at full capacity, there really isn't much room for them to pick up any slack. The U.S. and China have made progress on trade talks, too, including a 90-day moratorium on increasing tariffs.
Investors diving into the sector still need to be choosy. A rebound in oil is far from a certainty, which means it's necessary to put a premium on quality right now. Here, we look at the 10 best energy stocks to buy for 2019 – those that can best take advantage of the current energy environment.
Disclaimer
Data is as of Dec. 3, 2018. Dividend yields are calculated by annualizing the most recent quarterly payout and dividing by the share price.