12 Dividend Stocks That Hedge Funds Love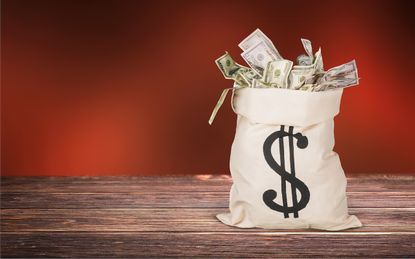 (Image credit: Getty Images)
Dividends are a precious perk.
Research over the past few years from FactSet, Ned Davis Research and River Road Asset Management, among others, has illustrated the long-term benefits of owning dividend stocks versus their non-paying peers. A 2019 Hartford Funds study showed that $10,000 invested in Standard & Poor's 500-stock index in 1960 would have generated $460,095 excluding the effect of dividends … but $2,571,920 once dividends were reinvested.
No wonder, then, that dividend stocks are a favorite holding of numerous "smart money" investors. Even Warren Buffett's Berkshire Hathaway (BRK.B (opens in new tab)) – which famously does not pay a dividend because Buffett believes he can allocate profits in better ways – has depended on numerous income-generating stocks for its long-term market outperformance.
Hedge funds are no different. According to WalletHub (opens in new tab) data gathered from regulatory filings, more than two-thirds of the most popular holdings among hedge-fund managers offer up some sort of dividend, and the majority of those out-yield the market. These stocks provide defense in market downturns, and compounding dividends over time contribute to long-term returns.
Here are a dozen dividend stocks that are popular among hedge funds. Better still, all of the following stocks yield more than the S&P 500 at present.
Data is as of April 1, 2019, unless otherwise noted. Companies are listed in reverse order of popularity with hedge funds, according to WalletHub. (opens in new tab) Dividend yields are calculated by annualizing the most recent quarterly payout and dividing by the share price. Analysts' ratings provided by FactSet via WSJ.com.