17 Stocks That Warren Buffett Just Bought, Trimmed or Dumped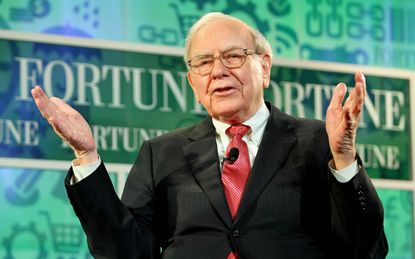 (Image credit: Getty Images)
Warren Buffett, chairman and CEO of Berkshire Hathaway (BRK.B (opens in new tab), $202.78), sold a teensy bit of Apple (AAPL (opens in new tab)) stock in the fourth quarter of 2018, took new stakes in three companies, dumped one position just a few months after initiating it, and continued to go bonkers for bank stocks.
Indeed, the Oracle of Omaha made a total of 17 buys and sells during the three months ended Dec. 31. And because it can be instructive to see what Buffett has been up to, we took a closer look at Berkshire's latest changes to its equity portfolio.
We know what the greatest value investor of all time has been doing because the U.S. Securities and Exchange Commission requires all investment managers with more than $100 million in assets to file a Form 13F quarterly to disclose any changes in share ownership. These filings add an important level of transparency to the stock market, and give Buffett-ologists a chance to get a bead on what he's thinking.
When Buffett starts a new stake in some company, or adds to an existing one, investors take that as a vote of confidence. On the other hand, if he pares his holdings in a stock, it can spark investors to rethink their own investments.
Here's the scorecard for what Berkshire Hathaway bought and sold during the last three months of 2018, based on the most recent 13F, filed on Feb. 14. (Keep in mind that not all "Warren Buffett stocks" are actually his picks – some smaller positions are believed to be handled by lieutenants Ted Weschler and Todd Combs.)
Data is as of Feb. 14, 2019. Sources: Berkshire Hathaway's SEC Form 13F filed Feb. 14, 2019, for the reporting period ended Dec. 31, 2018; S&P Global Market Intelligence; Refinitiv; WhaleWisdom.