9 Great Funds for This Aging Bull Market
The stock market appears poised to at least make a run on the all-time highs set in 2018.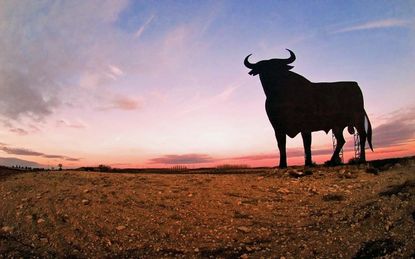 (Image credit: Getty Images)
The stock market appears poised to at least make a run on the all-time highs set in 2018. The Standard & Poor's 500-stock index gained 13% during the first quarter of 2019 alone and has kicked off Q2 in a full-blown sprint.
Will it continue? On the one hand, several drivers still are in play, including still-low U.S. unemployment, inflation being kept in check and an accommodative Federal Reserve that appears poised to keep interest rates steady for the rest of the year. While the S&P 500 is extremely unlikely to match its roughly 20% profit-growth rate in 2018, Blockforce Capital CEO Eric Ervin, for one, says he still is "cautiously optimistic" for America's economy this year. "Corporate earnings should continue to grow in 2019, albeit at a potentially slower pace," he says.
But looming are a host of worrying issues, such as troubling global economic data points, continued uncertainty about U.S.-Chinese trade and an upcoming Q1 earnings season that FactSet analysts expect will mark the first quarterly year-over-year profit decline since 2016.
Here are nine of the best funds amid this aging bull market's recent charge. Some of these will benefit if this rally continues, while others are defensive plays to consider should the bull run out of steam. Each of these has something attractive to offer, such as a significant discount or high income potential.
Data is as of April 2. Distribution rate can be a combination of dividends, interest income, realized capital gains and return of capital, and is an annualized reflection of the most recent payout. Distribution rate is a standard measure for CEFs. Dividend yield represents the trailing 12-month yield, which is a standard measure for equity funds. Distribution rate provided by CEF Connect. Funds listed in alphabetical order.
Contributing Writer, Kiplinger.com
Michael Foster is the Lead Research Analyst for Contrarian Outlook, where he writes CEF Insider. He has written on high-income assets, dividends, closed-end funds and exchange-traded funds for a number of publications including Forbes, Bankrate and SeekingAlpha. Michael finished his PhD in 2008 and has been advising investors since 2011.