7 Stocks Warren Buffett Is Buying or Selling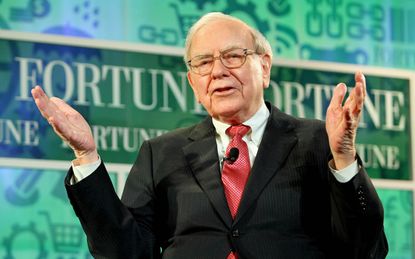 (Image credit: Getty Images)
Berkshire Hathaway (BRK.B (opens in new tab), $198.31) Chairman and CEO Warren Buffett hasn't found much to his liking in 2019.
The Oracle of Omaha bought and sold left and right at the end of 2018. He used the fourth quarter's near-bear market to snap up bargains and exit a few underperforming investments, amassing a total of 17 common-stock trades. But thanks to significantly higher prices across 2019, Buffett has dialed things down, making 10 such moves in Q1 and just six in the three months ended June 30.
Nonetheless, we can gleam a few things from what Buffett is doing, so today we will take a look at the most recent changes to Berkshire Hathaway's equity portfolio.
The U.S. Securities and Exchange Commission's own rules require Buffett to open up about these moves. All investment managers with more than $100 million in assets must file a Form 13F every quarter to disclose every change in stock ownership. That's an important level of transparency for anyone well-funded enough to significantly impact a stock with their investment. And in this case, it helps people who appreciate Buffett's insights track what he's doing – some investors view a Berkshire buy as an important seal of approval. (Just remember: A few of Berkshire's holdings are influenced or even outright decided by lieutenants Ted Weschler and Todd Combs.)
Here's what Warren Buffett's Berkshire Hathaway was buying and selling during the second quarter of 2019, based on the most recent 13F that was filed on Aug. 14. The list includes six changes to the equity portfolio, and a notable seventh investment.
Current price data is as of Aug. 15. Holdings data is as of Aug. 14. Sources: Berkshire Hathaway's SEC Form 13F filed Aug. 14, 2019, for the reporting period ended June 30, 2019; and WhaleWisdom (opens in new tab).
Senior Investing Editor, Kiplinger.com
Kyle is senior investing editor for Kiplinger.com. As a writer and columnist, he also specializes in exchange-traded funds. He joined Kiplinger in September 2017 after spending six years at InvestorPlace.com, where he managed the editorial staff. His work has appeared in several outlets, including U.S. News & World Report and MSN Money, he has appeared as a guest on Fox Business Network and Money Radio, and he has been quoted in MarketWatch, Vice and Univision, among other outlets. He is a proud graduate of The Ohio State University, where he earned a BA in journalism.