10 U.S. Cities With the Cheapest Pizza
Residents of these locales really luck out when it comes to finding the cheapest pizza.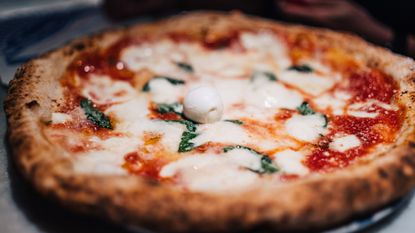 (Image credit: Getty Images)
"Where's the cheapest pizza near me?" is an astonishingly popular Google search, which would tend to suggest that Americans are somewhat price sensitive when it comes to one of their favorite delivery foods.
And with annual inflation still running at multi-decade highs, who can blame them?
It's reasonable to assume that at least part of pizza's enduring popularity has to do with its budget-friendly price. True, there's no shortage of ways to purchase the same number of calories for less cash, but once you throw in the tastiness quotient, pizza is pretty tough to beat.
After all, the average cost of a regular cheese pizza in the U.S. comes to $11.51. That's according to the Council for Community and Economic Research (C2ER), whose cost of living index surveys scores of prices for goods and services in 265 urban areas on a quarterly basis.
Of course, what pizza lovers pay for a pie varies widely depending on where they live. The cheapest pizza near me isn't necessarily the cheapest pizza near you. Indeed, the standard deviation of pizza prices across all urban areas surveyed by C2ER stands at 1.34.
It's also true that reputation and cost don't really correlate. New York City and Chicago are famous for their pizza, but residents will be relieved to hear that they don't pay a premium for their well-established pizza brands.
Manhattan, which ranks at No 1 for the most expensive cities in the U.S., comes in at No 22 when it comes to having the priciest pizza. A regular cheese pie will set you back an average of $13.42 in the heart of the Big Apple. As for Chicago, at an average price of $12.83, the Windy City ranks at No 34 on the pizza price charts.
Meanwhile, the most expensive pizza by far – at an average price of $20.84 for regular cheese – is found in Kodiak, Alaska. That makes sense. Due to its remote location, loads of goods cost more in the Last Frontier State. And Kodiak (pop. 5,682) is remote even by Alaskan standards.
Then there's the other end of the pizza price spectrum, which we're happy to share with you below. From large cities to small towns, these 10 locations can't be beaten when it comes to finding the cheapest pizza.
Data courtesy of C2ER's Cost of Living Index. Cities are listed by the average price of a regular cheese pizza, from highest to lowest.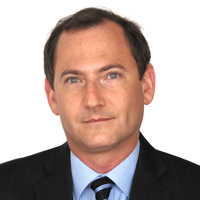 Senior Investing Writer, Kiplinger.com
Dan Burrows is Kiplinger's senior investing writer, having joined the august publication full time in 2016.
A long-time financial journalist, Dan is a veteran of SmartMoney, MarketWatch, CBS MoneyWatch, InvestorPlace and DailyFinance. He has written for The Wall Street Journal, Bloomberg, Consumer Reports, Senior Executive and Boston magazine, and his stories have appeared in the New York Daily News, the San Jose Mercury News and Investor's Business Daily, among other publications. As a senior writer at AOL's DailyFinance, Dan reported market news from the floor of the New York Stock Exchange and hosted a weekly video segment on equities.
Once upon a time – before his days as a financial reporter and assistant financial editor at legendary fashion trade paper Women's Wear Daily – Dan worked for Spy magazine, scribbled away at Time Inc. and contributed to Maxim magazine back when lad mags were a thing. He's also written for Esquire magazine's Dubious Achievements Awards.
In his current role at Kiplinger, Dan writes about equities, fixed income, currencies, commodities, funds, macroeconomics, demographics, real estate, cost of living indexes and more.
Dan holds a bachelor's degree from Oberlin College and a master's degree from Columbia University.
Disclosure: Dan does not trade stocks or other securities. Rather, he dollar-cost averages into cheap funds and index funds and holds them forever in tax-advantaged accounts.