The 10 Best Cities for New Home Seekers
New home data from Realtor.com showed an unconventional blend of cities leading the U.S. in home construction permits earlier this year, promising ample future supply.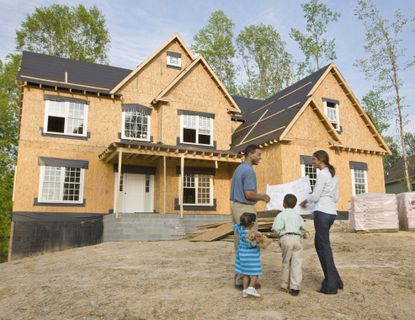 (Image credit: Getty Images)
Finding a new home in your budget can be hard in a tight housing market with elevated mortgage rates. Last year, new home construction permits for single-family dwellings declined by about 14% over the previous year.
This continues a trend since the 1990s of U.S. housing starts per 1,000 households declining to half of what they were during the previous 30 years. Total housing starts fell 4.5% to 1.309 million annualized units in January and are now down 21.4% from a year ago.
A March report from Realtor.com identified the top U.S. metro areas with the most new single-family home construction permits per capita in 2022, to arrive at the places with the most new homes slated to be built — relative to the local population.
Subscribe to Kiplinger's Personal Finance
Be a smarter, better informed investor.
Save up to 74%
Sign up for Kiplinger's Free E-Newsletters
Profit and prosper with the best of expert advice on investing, taxes, retirement, personal finance and more - straight to your e-mail.
Profit and prosper with the best of expert advice - straight to your e-mail.
New home construction surging most in smaller metros
The country has seen a surge in new home building since May 2023. This trend is a welcome turnaround for a housing construction market that had been treading water since October 2022, according to a new July report from Realtor.com. Realtor.com also identified a correlated May 2023 surge in new home sales, with impressive 12.2% month over month and 20% year over year national increases.
In its March home construction permits report, Realtor.com singled out 10 lower-profile cities that offer home buyers the best prospects of finding reasonable new housing options in the near future.
Realtor.com limited its choices to one top option per state to represent geographic diversity. Even with those controls, a few regions stand out for new home activity: South Atlantic, Gulf Coast, Central South and Mountain West.
The U.S. Census Bureau and U.S. Department of Housing and Urban Development reported that the median price tag on a new home was $427,500 in January, which is 19% higher than the $359,000 average price of an existing home.
Despite the higher average price tag, Realtor.com notes that bigger builders are often more willing to cut prices below a seller of an existing home. Builders can also sometimes finesse the financing through tactics like mortgage buy-downs to further reduce purchase price.
Another benefit of new homes is that buyers get to design the interior, from counters to cabinets to paint upfront, avoiding the future renovations that often accompany existing home purchases.
New home total and price by metro
One thing that jumps out is the value per square foot among the top 10 list. Despite varying affordability relative to the national average for new homes, buyers in these markets can usually find more square footage for the same price as smaller homes in other more developed metro areas.
Below, we break down the data on total new home permits filed in 2022, along with the median price in each market.
Swipe to scroll horizontally
Home Data As of March 22, 2023

| Metro | Single-Family New-Home Construction Permits in 2022 | Median Single-Family Home List Price |
| --- | --- | --- |
| Myrtle Beach, SC | 11,550 | $410,000 |
| Ocala, FL | 5,318 | $309,950 |
| Salisbury, MD | 4,271 | $508,495 |
| Fayetteville, AR | 5,435 | $406,400 |
| Austin, TX | 20,289 | $544,375 |
| Raleigh, NC | 12,494 | $459,702 |
| Boise, ID | 5,913 | $573,125 |
| Provo, UT | 5,136 | $661,925 |
| Nashville, TN | 15,189 | $549,945 |
| Gulfport, MS | 3,055 | $298,750 |
Improve your home buying odds
Try the following tips to improve your odds of finding a home that fits your budget and lifestyle.
Figure out your down payment.
The old rule of saving a down payment of 20% of the purchase price of a home isn't always true. While a larger down payment may earn you a lower interest rate and result in a lower monthly mortgage payment, most lenders offer mortgage programs that allow low- to moderate-income borrowers to make much smaller down payments. Freddie Mac backs the Home Possible program, which helps home buyers qualify for a mortgage with as little as 3% down. Any home buyer is eligible as long as their income doesn't exceed 80% of their area's median income.
Find the right real estate agent.
12% of buyers purchased their homes without an agent in recent years. And, indeed, there's nothing stopping you from visiting open houses on your own. However, the agent selling a new home represents the sellers and is working to get them top dollar. A buyer's agent will work on your behalf to negotiate the best sale terms and price. Start by asking family members or friends for recommendations. Word of mouth can be more reliable than online agent ratings.
Get your credit score in shape.
To qualify for a mortgage loan, you'll likely need a score of at least 620. However, having a higher score can ease the financial burden of a mortgage as it can help get you lower rates. Securing a low mortgage rate can also help lower your monthly payments substantially. If you start with a credit score of 620-639, here's how much you'd save over the course of your mortgage by boosting your credit score.
If your score changes to 640-659, you could save an extra $47,086.
660-679 : $83,473
680-699 : $101,343
700-759 : $116,000
760-850 : $134,220
Find the best rate and get preapproved.
Your real estate agent will likely recommend a preferred lender, but this might not get you the best deal. So shop around and compare loan terms. When evaluating potential lenders, consider the following:
Interest rates (including whether they are fixed or adjustable).
Points, which are fees paid directly to the lender in exchange for a lower interest rate. Be sure to get those quoted as a dollar amount so you know exactly how much you'll have to pay.
Additional costs you'll have to pay at closing, such as loan origination, underwriting and broker fees.
Once you've found your lender, request preapproval for a mortgage loan. The lender will pull your credit report and request documentation that verifies your income and financial history. Upon confirmation, you'll receive a letter notifying prospective sellers and agents that you can obtain a mortgage and close the deal. A seller may not consider your offer without a reapproval, especially with other offers in hand. A preapproval is usually good for 60 to 90 days.
Carefully review photos in online listings.
Virtual staging enables sellers to digitally decorate a property to showcase its best features and qualities in an effort to make it more attractive to buyers, according to Redfin.com. But virtual staging can occasionally be used to remove a home's flaws, even from new construction. This includes changing paint colors, editing out stains and cracks or deleting power lines in exterior shots of the home. This can be considered misleading and unethical.
You may want to consider buying from sellers who are working with a licensed Realtor through the National Association of Realtors (NAR). Members must adhere to the organization's Code of Ethics & Standards of Practice, which prohibits them from manipulating photos in a way that may mislead consumers.
Related Content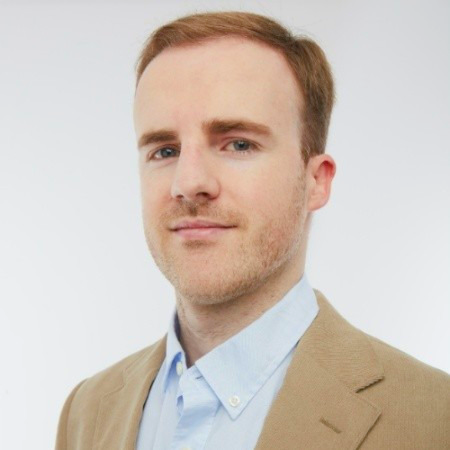 Audience Engagement Manager, Kiplinger.com
Ben Demers manages digital content and engagement at Kiplinger, informing readers through a range of personal finance articles, e-newsletters, social media, syndicated content, and videos. He is passionate about helping people lead their best lives through sound financial behavior, particularly saving money at home and avoiding scams and identity theft. Ben graduated with an M.P.S. from Georgetown University and a B.A. from Vassar College. He joined Kiplinger in May 2017.