11 Top Healthcare ETFs to Buy Now
Healthcare ETFs, such as these 11 funds, patch investors into an area of the market that offers both defensive properties and long-term growth.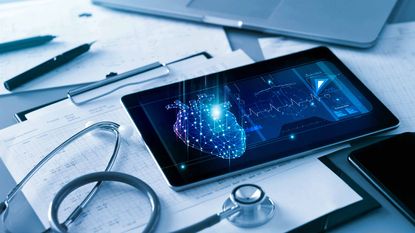 (Image credit: Getty Images)
Healthcare ETFs give investors exposure to a defensive corner of the market – one that is likely to benefit from consistent demand and rising prices over the long term.
According to the Centers for Medicare and Medicaid Services, national healthcare expenditures accounted for more than 17% of U.S. gross domestic product (GDP) in 2019. Looking forward, these expenditures are projected to grow at an average annual rate of 5.4% through 2028 to reach $6.2 trillion. By then, healthcare expenses are anticipated to account for roughly 20% of the entire economic output.
As citizens and consumers, there are plenty of reasons for outrage over the ever-increasing costs of American healthcare. Case in point: The Commonwealth Fund's recent ranking (opens in new tab) of developed economies found the U.S. has the worst healthcare among leading developed nations despite spending significantly more on medical care.
But as an investor, it's worth noting the opportunities here. After all, our for-profit system continues to provide tremendous revenue for drugmakers, hospital operators, insurers and others. And instead of putting all your eggs in one basket, healthcare ETFs allow investors to diversify across a group of stocks or industries.
That said, here are 11 top healthcare ETFs to buy now. This is a wide selection of exchange-traded funds that meet several different investment objectives.
Take a look.
Data is as of Aug. 31. Dividend yields represent the trailing 12-month yield, which is a standard measure for equity funds.
0
Contributing Writer, Kiplinger.com
Jeff Reeves has covered finance and capital markets since 2008, contributing to outlets including CNBC, the Fox Business Network, the Wall Street Journal digital network, USA Today, US News & World Report and CNN Money.