10 States With the Lowest Beer Taxes
If you want to get a brew that won't strain your wallet, consider pouring up in these 10 states.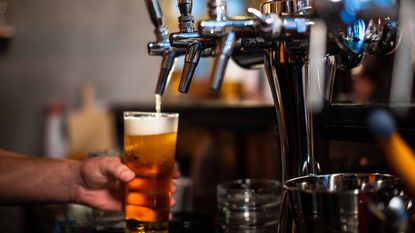 (Image credit: Getty Images)
What's better than beer? Not paying a lot of tax on it. In addition to paying the federal tax of up to $0.58 per gallon,* consumers must face the local excise tax for beer -- typically paid by brewers and distributors before the beer reaches store shelves, but nonetheless impacting the final cost of a cold brew.
State taxes on beer vary significantly in the U.S. -- Tennessee (opens in new tab)'s top rate of $1.29 per gallon is more than 64 times higher than in Wyoming (opens in new tab), where the levy is only $0.02 (and dates back to the end of prohibition). Beer being portable has led to cross-border shopping by some consumers. In some states, however, it may be illegal -- a form of bootlegging -- to return with beer purchased out-of-state.
If you want to get a brew that won't strain your wallet, consider drinking in these 10 states with the lowest beer taxes.
*Federal beer taxes are lower for smaller breweries.
Intern, Kiplinger's Personal Finance
Medler is a senior at Stanford University, majoring in Political Science and Communications. An intern finding her way in the professional world, she has quite the hodgepodge of communications experience — from reporting at the St. Louis Business Journal and The Riverfront Times, to working in politics, advertising, and even comedy at the television show Full Frontal with Samantha Bee. She also writes and edits for various campus publications including The Stanford Daily and Stanford Politics. Medler became a Kiplinger intern through the American Society of Magazine Editors Internship Program.