10 Stock Picks That Should Love Lower Interest Rates
It's official.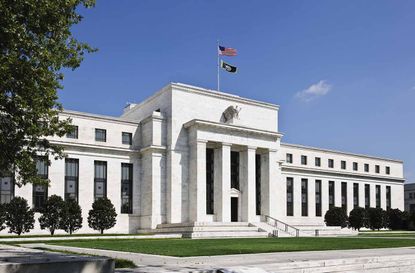 (Image credit: Getty Images)
It's official. The United States' base interest rate, the Fed funds rate, has fallen for the first time in over a decade. The last time the Federal Reserve ratcheted interest rates lower was in 2008, when the subprime mortgage meltdown still was in full swing. The nation's central bank was willing to try almost anything to kickstart the recovery that finally took shape in 2009.
The Fed's governors aren't nearly as desperate now as they were then. In fact, the country's economy remains surprisingly robust. Despite the measurable impact of an expanding tariff war with China and a handful of other trade partners, last quarter's initial GDP growth estimate of 2.1% topped expectations. While S&P 500 corporate earnings for the second quarter are off 2.6% year-over-year so far, they're still expected to grow through at least 2020. The nation's unemployment rate remains near multiyear lows, too.
"The trajectory of growth is really turning a corner, and the Fed is trying to be proactive," Glenmede Investment Strategy Officer Michael Reynolds told Bankrate ahead of the decision. "The way we view an insurance rate cut is, it's a proactive move to protect against what seems to be potential but unpredictable risks."
The Federal Reserve may not be done pushing interest rates lower, either. Futures traders are betting on another quarter-point cut being put in place in September, when the FOMC is slated to make such a decision again.
Interest-rate cuts have a slew of effects that in turn help bolster some companies while chipping away at others. With a new lower-rate paradigm starting to gel, here are 10 stock picks that are perfectly positioned to get the most out of this environment of cheaper money.
Disclaimer
Data is as of July 30.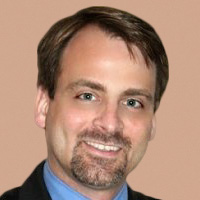 Contributing Writer, Kiplinger.com
James Brumley is a former stock broker, registered investment adviser and Director of Research for an options-focused newsletter. He's now primarily a freelance writer, tapping more than a decade's worth of broad experience to help investors get more out of the market. With a background in technical analysis as well as fundamental analysis, James touts stock-picking strategies that combine the importance of company performance with the power of stock-trade timing. He believes this dual approach is the only way an investor has a shot at consistently beating the market. James' work has appeared at several websites including Street Authority, Motley Fool, Kapitall and Investopedia. When not writing as a journalist, James works on his book explaining his multi-pronged approach to investing.