Analysts' 7 Top Stock Picks for 2019's Second Half
Stocks are sitting atop the clouds.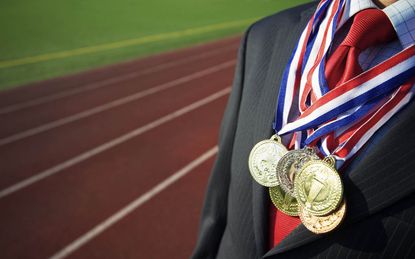 (Image credit: Getty Images)
Stocks are sitting atop the clouds. All three major indexes have recently surged to surged to all-time highs amid strong signals that the Federal Reserve will cut interest rates soon. Standard & Poor's 500-stock index just closed above 3,000 for the first time. The Dow Jones Industrial Average recently made its first finish above the 27,000 mark.
But the question of whether the markets can maintain these lofty heights is something you should seriously consider when making stock picks over the next few weeks.
Consider this: More than three-quarters of S&P 500 companies have issued negative earnings per share (EPS) guidance for the second quarter thanks to trade uncertainty and lingering concerns about global growth. (Those earnings reports will be rolling out over the next couple months.) And while Wall Street is absolutely pricing in an interest-rate cut, no one yet knows for sure whether the Fed will cut, and how deeply it will cut if it does.
So tread carefully in the second half. The key is to find stocks that are not just primed to continue outperforming, but also less vulnerable to slumping along with a broader-market pullback. One way to do this is to seek out stocks with a strong Street sentiment. TipRanks tracks more than 5,200 analysts and compiles their ratings to deliver a picture of just how optimistic (or pessimistic) the pros are about most companies you can invest in.
These are the seven top stock picks for the second half, according to analyst ratings doled out over the past three months.
Contributing Writer, Kiplinger.com
Harriet Lefton, originally from the U.K., began her career as a journalist specializing in the niche world of metal markets. She graduated from the University of Cambridge before becoming a qualified U.K. lawyer. Now she has turned her attention to the world of financial blogging, covering U.S. stocks, analysts and all manner of things finance-related.