11 Consumer Stocks for Inflationary Times
Consumer spending may be cooling due to inflation, but these stocks should deliver the goods to investors.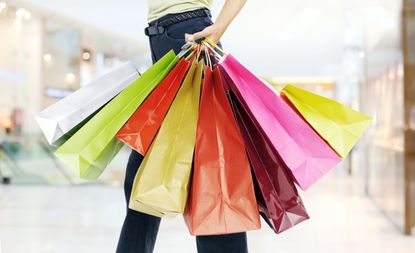 U.S. inflation (opens in new tab) hit a four-decade peak in June, with prices rising roughly 9.1% according to the U.S. Bureau of Labor Statistics. That has understandably rattled investors who are worried about cutbacks in spending as Americans look to fend off the pain at the gas pump (opens in new tab) and grocery aisle.
However, there are still many consumer stocks that have a lot to offer despite this period of upheaval. Wall Street analysts have seen the same inflation data that we all have, and yet these experts are quite bullish on a select group of companies right now. That's because they are closely monitoring financial data on individual companies, even as they are watching consumer price data.
The following 11 consumer-related stocks all get top marks from these experts right now. Some companies have seen their share prices rise in a down market, a few seem like bargains after bearish investors overreacted and sold off shares sharply, and others have long-term growth outlooks that make them attractive if you can look past short-term disruptions.
Depending on your personal investing strategy (opens in new tab), one of these 11 consumer stocks may be worth an investment even as we face uncertainty in 2022.
Contributing Writer, Kiplinger.com
Jeff Reeves has covered finance and capital markets since 2008, contributing to outlets including CNBC, the Fox Business Network, the Wall Street Journal digital network, USA Today, US News & World Report and CNN Money.