How Senate Breakthrough on Climate Could Benefit ESG Investors
Portions of the Inflation Reduction Act of 2022 have the promise of more revenue and tax credits for companies making products that help fight climate change.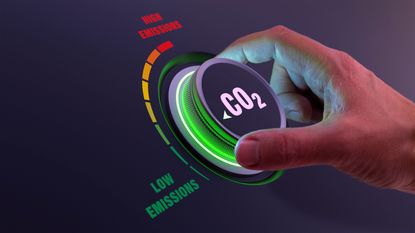 (Image credit: Getty Images)
"Gobsmacked" best describes the mood among congressional Democrats and environmental advocates yesterday. After months of difficult negotiations with Sen. Joe Manchin (D.-W.Va), a small group of senators secured his support for a $369 billion climate package that is part of the Inflation Reduction Act of 2022.
The bill still faces some obstacles. All fifty Senate Democrats must vote in favor of the bill next week, and that means showing up in person at a time when lawmakers have been sidelined by COVID. Plus, Sen. Kyrsten Sinema (D-Ariz.) still has not given her approval; the word is that she bristled at being left out of the negotiations. Plus, it will have to pass the House, where the Democrats' margin is thin.
But for companies that prioritize environmental, social and corporate governance, the bill has substantial promise – and could give their shares a boost. Here's why.
Subscribe to Kiplinger's Personal Finance
Be a smarter, better informed investor.
Save up to 74%
Sign up for Kiplinger's Free E-Newsletters
Profit and prosper with the best of expert advice on investing, taxes, retirement, personal finance and more - straight to your e-mail.
Profit and prosper with the best of expert advice - straight to your e-mail.
Electric vehicles (EVs) are flying off dealer lots, but they still typically cost more upfront than gas-powered cars. The climate package would extend and modify the tax credits that have been available to offset these higher costs. From an investors' point of view, the most significant change is that a popular tax credit (extended to the car buyer) of up to $7,500 on new EVs would again be available on some models. Because Tesla (TSLA (opens in new tab)) and General Motors (GM (opens in new tab)) had already exhausted their allotted tax credits, this renewal would allow some buyers to potentially claim the $7,500 tax credit. For example, the base price of a new Model 3 Tesla would drop from about $47,000 to $39,500. Expect Tesla and GM's sales performance to benefit as well, assuming the auto companies can secure the battery components and semiconductor chips necessary to keep up with demand. Note also that the new bill would impose income limits ($150,000 adjusted gross income for singles, $300,000 for couples) on claiming that credit, plus impose caps on the cost of the vehicle itself ($80,000 MSRP for trucks, $55,000 MSRP for cars).
Homeowners can receive up to $1,200 per year for insulation projects, $2,000 for installing heat pumps (which provide highly efficient heating and cooling) and $600 per year for efficient windows. U.S. heat pump manufacturers like Carrier Control (CARR (opens in new tab)) may also receive tax incentives. And homeowners at risk from coastal flooding or wildfires could benefit from the bill's grants to protect coastal communities and create fire-resilient forests.
The renewable energy power sector would enjoy tax credits that could be applied to any type of low- or zero-carbon technology, such as wind or solar projects. Unlike past incentives that expired every couple of years, often undermining the industry's ability to plan and grow, these tax incentives would last for ten years.
Domestic manufacturing of energy transition products, like solar panels, EV batteries, and wind turbines, would also benefit. First Solar (FSLR (opens in new tab)) said it would consider expanding US manufacturing if the deal passes.
Overall, investors with a focus on a transition to a low-carbon economy should enjoy a boost if the Inflation Reduction Act passes. After being trounced by high fossil fuel prices and piled on by critics over the past few months, ESG investors may shortly have their day in the sun.
Contributing Editor, ESG, Kiplinger.com
Ellen writes on environmental, social and governance (ESG) investing and sustainability. She was an ESG manager and analyst at Calvert Investments for 15 years, focusing on climate change and consumer staples. She served on the sustainability councils of several Fortune 500 companies, led corporate engagements, and filed shareholder proposals.
Prior to joining Calvert, Ellen was a program officer for Winrock International, managing loans to alternative energy projects in Latin America. She earned a master's from University of California in international relations and Latin America. She is fluent in Spanish and Portuguese.