Biden's Inflation Reduction Act: Investing Winners and Losers
These seven stocks could benefit the most (and least) from the Inflation Reduction Act, which has been signed into law.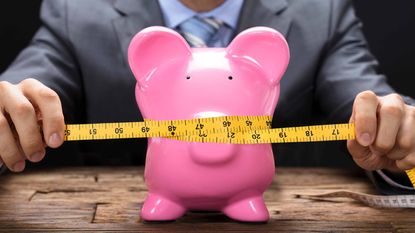 (Image credit: Getty Images)
The Inflation Reduction Act is now a reality. President Joe Biden signed the legislation into law on Tuesday, Aug. 16, after it was passed in both the Senate and the House of Representatives.
It remains to be seen whether the Inflation Reduction Act actually reduces inflation. It is, after all, first and foremost a spending bill, and new government spending tends to be inflationary. Ultimately, Federal Reserve policy, the untangling of the global supply chain, and increased energy production to offset the effects of Russian sanctions will have far more impact on inflation.
All the same, this is one of the most significant pieces of legislation in years, and it has major implications for American environmental policy and prescription drug prices.
We'll start with the two biggest talking points: green investment and Medicare pricing. The bill would plow $369 billion into renewable energy investment, including wind and solar projects, with a goal of reducing carbon emissions by 40% by 2030. It would also expand tax credits for electric vehicle (EV) purchases and promote U.S. energy independence.
The other big news is that Medicare would be able to negotiate drug prices for the first time, potentially lowering prescription costs for both patients and taxpayers.
Of course, nothing is free. To pay for all of this, the bill would levy a 1% tax on all corporate share buybacks and a 15% minimum corporate income tax on any company with more than $1 billion in revenues.
"We find the potential tax on share buybacks to be particularly interesting," says Sonia Joao, chief operating officer of Houston-based RIA Robertson Wealth Management. "Share buybacks have been a popular way for American companies, and particularly tech firms, to reward their shareholders. This may incentivize them to spend less on payouts and more on dividends or debt reduction. It's early, but we could see this having far-ranging implications for the U.S. market."
Stock buybacks have added trillions of dollars in buying pressure over the past decade. In fact, the companies of the S&P 500 bought back approximately $1 trillion in just the past four quarters alone, according to Yardeni Research. So, clearly, any significant change in buying patterns will potentially have an outsized impact on the market. It could mean higher dividends, but lower capital appreciation.
Today, we're going to look at some of the potential winners and losers of the Inflation Reduction Act.
Disclaimer
Data is as of Aug. 5.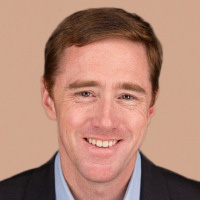 Contributing Writer, Kiplinger.com
Charles Lewis Sizemore, CFA is the Chief Investment Officer of Sizemore Capital Management LLC, a registered investment advisor based in Dallas, Texas, where he specializes in dividend-focused portfolios and in building alternative allocations with minimal correlation to the stock market.