The 22 Best ETFs to Buy for a Prosperous 2022
Capture deep value. Build a portfolio core. Play defense. The 22 best ETFs for 2022 cover a wide range of options for numerous objectives.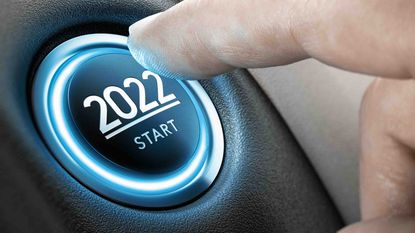 (Image credit: Getty Images)
Exchange-traded funds (ETF) are investing's Swiss Army knife. You can do just about anything with them: build a portfolio core, get tactical on defense, take a moonshot or even profit when the market drops. And we kept all these objectives and more in mind as we built our list of the 22 best ETFs to buy for 2022.
Hey. If 2020 and 2021 have taught us all anything, it's that we need to be prepared.
The best ETFs for 2022, just like in each previous year's list, do include optimistic funds designed to take advantage of the various trends Wall Street's analysts and strategists see playing out in the year ahead. That goes for stocks, bonds and commodities alike.
But while you and I might assign some significance to arbitrary calendar dates like Jan. 1 and Dec. 31, the markets assuredly don't. That's why we also typically include a few go-anywhere funds that would be just as suitable in 2022 as they would be in 2012 or 2032. We also try to provide investors with a couple of fire extinguishers – defensive options that you might only tap when storm clouds descend upon Wall Street.
So, what does the crystal ball say about 2022? A host of strategists are predicting modest gains in the high single digits: Goldman Sachs says the S&P 500 will hit 5,100. RBC says 5,050, as does LPL Financial at the midpoint of their range – and Kiplinger's Personal Finance Executive Editor Anne Kates Smith agrees with them. "Think somewhere a bit above 5,050 for the S&P 500, or north of 39,000 for the Dow Jones Industrial Average," she says in our 2022 outlook. (The S&P 500 sits at 4,649 presently.)
Wall Street isn't unanimously bullish, however. BofA is calling for a slight decline to 4,600 by 2022's end, while Morgan Stanley thinks we'll be a full 5% lower, at 4,400.
And naturally, no one expects that performance to come in a straight line, nor do they expect every sector to contribute to those gains or losses evenly. Value stocks and cyclical sectors are popular calls yet again for 2022, but Federal Reserve tightening, potential conflict in Ukraine and future COVID variants are among potential hurdles in an eventual recovery.
Here are the 22 best ETFs to buy for 2022. If it seems like a shotgun blast of a selection, that's on purpose. Investors might be chasing a wide array of objectives in the year to come – each of these ETF picks represents a top-flight way to achieve them. Importantly, this is not a suggestion to build a portfolio of all 22 picks; instead, we hope this broad list will provide actionable ideas for every type of investor across a host of situations.
Please read on and discover which well-built ETFs best match what you're trying to accomplish in 2022.
Data is as of Feb. 8. Dividend yields represent the trailing 12-month yield, which is a standard measure for equity funds.
Senior Investing Editor, Kiplinger.com
Kyle is senior investing editor for Kiplinger.com. As a writer and columnist, he also specializes in exchange-traded funds. He joined Kiplinger in September 2017 after spending six years at InvestorPlace.com, where he managed the editorial staff. His work has appeared in several outlets, including U.S. News & World Report and MSN Money, he has appeared as a guest on Fox Business Network and Money Radio, and he has been quoted in MarketWatch, Vice and Univision, among other outlets. He is a proud graduate of The Ohio State University, where he earned a BA in journalism.