7 Best Commodity Stocks to Play the Coming Boom
These seven commodity stocks are poised to take advantage of a unique confluence of events. Just mind the volatility.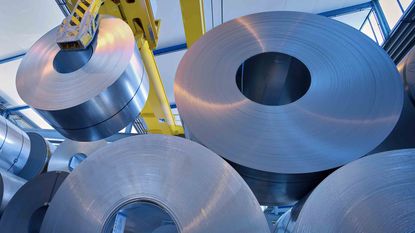 (Image credit: Getty Images)
It's difficult to remember a time when tech stocks weren't the market-leading sector. For well over a decade now, the major indexes have been dominated by high-growth technology names, and this only accelerated during the pandemic, as home-bound Americans depended more heavily on technology to keep working and stay busy.
But it hasn't always been that way, and investors today would be wise to diversify outside of this comfort zone. We might be in the early stages of a commodities bull market, one that could see commodity stocks – typically from the materials sector – outperform growth stocks and potentially for several years.
"Since 2008, the market has had a strong preference for growth names in general and technology names in particular," says John Musgrave, co-chief investment officer of Cushing Asset Management. "But commodity and energy names dominated in the 2000-08 period – a time when many tech stocks lagged."
We might be entering a period similar to that 2000-08 stretch. Then, as now, tech stocks had enjoyed a long period of outperformance, and commodity stocks had suffered through a period of underperformance. And then, as now, we were coming out of a period of extraordinary and unprecedented stimulus from the Federal Reserve.
But there's another angle, too.
With America's trillion-dollar infrastructure plan nearing reality, we could soon see a sustained demand for raw materials from the government. Moreover, infrastructure spending is popular virtually everywhere, and with the global economy still trying to get past the lingering effects of the COVID pandemic, we can bet that other countries will follow suit.
And, of course, there is the elephant in the room: inflation. Between pandemic-related supply disruptions and higher-than-usual demand, both consumer and producer price inflation has been bubbling higher. Commodities are a natural inflation hedge, so any sustained rise in prices should only add fuel to this fire.
Today, we're going to take a look at seven commodity stocks poised to take advantage of this unique confluence of events. Buyer beware: These stocks have historically been volatile … but that volatility comes with the possibility of market-beating returns.
Disclaimer
Data is as of Sept. 7.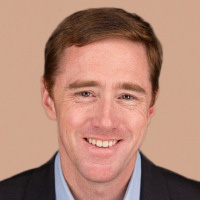 Contributing Writer, Kiplinger.com
Charles Lewis Sizemore, CFA is the Chief Investment Officer of Sizemore Capital Management LLC, a registered investment advisor based in Dallas, Texas, where he specializes in dividend-focused portfolios and in building alternative allocations with minimal correlation to the stock market.