Is 4% Withdrawal Rate Still a Good Retirement Rule of Thumb?
We put the popular theory to the test using 30 years of real-world stock market returns. Here's what we found.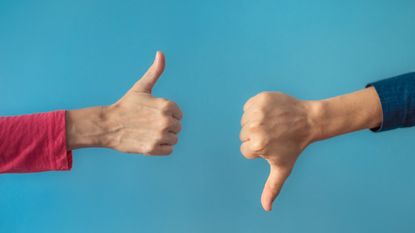 (Image credit: Getty Images)
The general guideline of withdrawing no more than 4% of your portfolio each year during retirement has come under fire as of late. This guideline was the result of a study conducted almost 30-years ago (opens in new tab) by William Bengen, at a time when it was believed that 5% was a safe withdrawal rate. In the study William determined that 5% was too risky, and proposed the change to 4%.
But is 4% still a good rule of thumb, as Bengen concluded? I believe the answer is "probably." The reality in retirement is a little more complex, however, so it takes a little more planning than just using a rule of thumb to help ensure your peace of mind during retirement. Not getting the withdrawal rate correct means running out of money, and we can't afford that.
The Basics of the 4% Rule
Here's how the 4% rule works. If you take your investment portfolio at retirement and multiply it by 4%, that is how much you can safely withdraw each year without running out of money. The rule also assumes that you'll give yourself a 3% raise each year by slowly increasing your withdrawals to cover inflation.
Subscribe to Kiplinger's Personal Finance
Be a smarter, better informed investor.
Save up to 74%
Sign up for Kiplinger's Free E-Newsletters
Profit and prosper with the best of expert advice on investing, taxes, retirement, personal finance and more - straight to your e-mail.
Profit and prosper with the best of expert advice - straight to your e-mail.
Let's test the rule by assuming you retired 30 years ago, on Jan. 1, 1989:
You may remember 1989. Michael Jordan scored his 10,000th point; the San Francisco 49ers won their third Super Bowl; Dustin Hoffman won the Oscar for his role in the movie Rainman; George H.W. Bush became the president; there were pro-democracy protests in China's Tiananmen Square; and Exxon's Valdez tanker spilled over 11 million gallons of oil off of Alaska's shoreline.
Let's say that you followed the 4% rule and happened to be fortunate enough to have a million-dollar investment portfolio in 1989 (which would be equivalent to $2.4 million today). While $1 million would have been a lot in 1989, we are not testing the dollar amount but rather the percentage. $1 million is just an easy round number to work with. We can apply the percentage to any dollar amount.
Analyzing the 4% Rule with Real-World Numbers
So here is our investment plan. We are going to take the $1 million and invest half into stocks and half into bonds using the Vanguard 500 Index Fund (VFINX) and the Dodge and Cox Income Fund (DODIX). We are going to rebalance the portfolio every six months. During year one we'll assume that you withdraw and spend $40,000. In year two we'll assume that due to rising prices you'll need to withdraw 3% more, or $41,200. We'll assume you'll continue to withdraw 3% more each year.
So how did you do? Did you get good advice? The first chart shows that your $1 million ended up at $5.9 million even after spending $1.9 million over the 30 years from 1989-2018. During that period the portfolio would have averaged 8.95%. So, if we had a repeat of the past 30 years we'd conclude that you could actually spend much more (as much as $60,000, adjusted for 3% inflation).
In the chart below I carved up the past 30 years into three decades so we can test our portfolio using the results of starting with a good or a bad decade. For example, in the first test your portfolio takes advantage of the technology run-up in the first 10 years from 1989-1998, which really helps over the long-term. Note, however, that things change a little if we flip the order of each of the three decades and re-test. Here are the annualized returns of each decade:
1989-1998: 14.09% per year
1999-2008: 2.59% per year
2009-2018: 9.45% per year
In each test the portfolio ends up with a large balance. You didn't run out of money.
Click here to see full image. (opens in new tab)
Now let's see what would have happened had you followed the conventional wisdom of 1989 and withdrew 5% each year, adjusted for the same 3% inflation? You'll see in the next chart that you still would have been able to withdraw even more investing from 1989-2018. If we flip the decades, however, and your performance during the first decade looked like that of 1999-2008, you would have run out of money.
Click here to see full image. (opens in new tab)
Based on the past 30 years we could conclude that 4% was a safe withdrawal rate, and good advice at the time — and even 5% was mostly safe. Of course, "mostly safe" isn't a good way to plan. The author of the original study has modified his conclusion now, and has increased his safe withdrawal rate to 4.5% when holding a more diversified portfolio. Note, however, that you may be comfortable with a withdrawal rate closer to 5% of your investment portfolio if you have a lot of equity in your home that you aren't opposed to tapping into if your investments run out (by downsizing, taking a reverse mortgage, etc.).
The problem with this type of testing is that retirement spending doesn't go exactly as outlined, spending exactly 3% more each and every year. Oftentimes there is a need for higher withdrawals in some years and lower ones in others for things like replacing a car or handling unexpected health care expenses. The 4% rule is a good place to start, but I believe that further planning is needed.
To Ease Your Mind, Test Your Plan in Many Ways
With so many variables, I suggest updating your financial plan every six months and exploring lots of "what if" scenarios. For example, what if you live longer, spend more or less for different periods of time, have higher or lower returns, spend time in a nursing home, buy a car, experience higher or lower inflation, etc.? By throwing lots of curve balls at your portfolio you can see what your range of withdrawals can be as you compare scenarios, as opposed to a fixed withdrawal percentage. In addition, using a Monte Carlo analysis with each curve ball you throw at your portfolio will give you more precise results. As you review your numbers you may decide to cut withdrawals in some years and increase them in others.
In the end, after reviewing many scenarios and comparing the results, you'll be able to pinpoint a comfortable withdrawal amount for each year. Doing this will provide you with peace of mind, knowing that you won't run out of money before you run out of life — the ultimate goal of retirement planning.
Founder, Managing Partner, Net Worth Advisory Group
Ray LeVitre is an independent fee-only Certified Financial Adviser with over 20 years of financial services experience. In addition he is the founder of Net Worth Advisory Group (opens in new tab) and the author of "20 Retirement Decisions You Need to Make Right Now."