Best Banks for Millennials, 2018
These are some of the top financial institutions for millennials in 2018.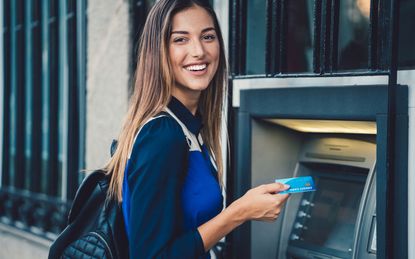 (Image credit: Getty Images)
Virtual banks with low fees and high rewards will suit budget-conscious millennials who are comfortable banking without access to a branch.
Our picks make it easy (and cheap) to maintain accounts and handle cash flow remotely. Plus, customers earn respectable rates on balances of any size.
Here's a look at our top bank picks for millennials.
All rates as of June 22, 2018.
1/3
BEST: Ally Bank
Ally Bank offers one checking, one savings and one money market account. There are no minimum deposit requirements to open an account and no maintenance fees, and you can earn decent rates even on low balances--recently 1.65% on savings and 0.9% on balances of up to $25,000 in the money market account (and 1% thereafter). The checking account yields 0.1% for balances below $15,000 and 0.6% for sums above that.
For on-the-go banking, you can deposit checks remotely via Ally's mobile app or website (by uploading or scanning a photo), send money to family and friends at no cost with Zelle, and link your debit card to any of the five digital wallets that Ally supports (including Apple Pay and Google Pay).
You can minimize the damage of overdrawing your account by linking your checking to a savings or money market account free. Otherwise, Ally may penalize you with a $25 overdraft fee (no more than once per day).
You can reach Ally's customer service reps at all hours by phone, online chat and, with more limited hours, social media.
2/3
RUNNER-UP: Discover Bank
Like Ally, Discover Bank offers a single checking, savings and money market account. Checking and savings are fee-free, but the money market account requires $2,500 to open--and an average daily balance of at least that amount to sidestep a $10 monthly fee. Instead of interest on checking balances, you will earn 1% cash back on debit-card purchases of up to $3,000 per statement cycle, up to a maximum of $360 in cash back each year. (You can pool the cash back you receive with money earned through a Discover credit card, or get an account credit.) The savings account yields 1.65% on all balances, giving it an edge over the money market account's 1.5% on balances under $100,000.
Discover doesn't charge a fee to withdraw cash from any ATM in the world. To avoid charges from the ATM operator, stick with machines in the Allpoint and MoneyPass networks. You can deposit checks remotely with the app. To avoid overdrafts for certain transactions, such as online bill payments, you can link a savings or money market account to your checking account; other transactions will be denied and incur an insufficient funds fee of $30 up to once per day. But Discover's First Fee Forgiveness program waives the first eligible fee (such as insufficient funds or stop payment) once per calendar year for each account. You can reach live customer service either by phone or on social media around the clock.
3/3
The Best Banks and Credit Unions for You, 2018
These stellar banks and credit unions are making all the right moves to win satisfied customers:
Associate Editor, Kiplinger's Personal Finance
Miriam lived in Toronto, Canada, before joining Kiplinger's Personal Finance in November 2012. Prior to that, she freelanced as a fact-checker for several Canadian publications, including Reader's Digest Canada, Style at Home and Air Canada's enRoute. She received a BA from the University of Toronto with a major in English literature and completed a certificate in Magazine and Web Publishing at Ryerson University.