Best Internet Banks
Internet banks forgo branches in favor of operating fully online. They tend to offer higher yields and lower fees than brick-and-mortar banks, thanks to lower overhead costs.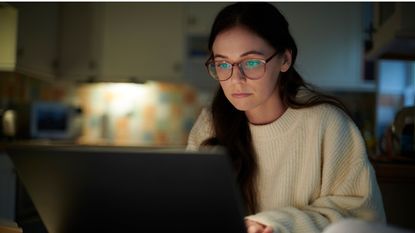 (Image credit: Getty Images)
Axos Bank
Why it won: From specialized accounts for teens and seniors to a high-yield option, Axos offers a free checking account to fit almost any need.
Standout account: Rewards Checking yields up to 3.3% for those who meet certain requirements.
The menu of free checking accounts from Axos includes the basic Essential Checking as well as Rewards Checking, which pieces together a total yield based on which of several requirements the account holder meets. Having monthly direct deposits of $1,500 or more provides 0.4% in interest, and using your debit card for 10 transactions monthly or signing up for Axos's online Personal Finance Manager tool provides another 0.3%. Those who use certain investment accounts from Axos or who make payments for Axos consumer loans from Rewards Checking are eligible for additional interest totaling up to 2.6%, for a maximum 3.3% yield on the account. CashBack Checking offers 1% back (with an earnings limit of $2,000 per month) on debit-card transactions if you verify them with a signature rather than enter a PIN and keep at least $1,500 in the account. All three accounts provide unlimited reimbursement of domestic out-of-network ATM fees.
Subscribe to Kiplinger's Personal Finance
Be a smarter, better informed investor.
Save up to 74%
Sign up for Kiplinger's Free E-Newsletters
Profit and prosper with the best of expert advice on investing, taxes, retirement, personal finance and more - straight to your e-mail.
Profit and prosper with the best of expert advice - straight to your e-mail.
Axos rounds out its checking accounts with First Checking, which is for customers age 13 to 17 and reimburses up to $12 in ATM fees monthly, and Golden Checking, which is for customers 55 or older and offers free personal checks and up to $8 in monthly ATM-fee reimbursement.
Yields on Axos's savings accounts and CDs are less impressive than those of many other internet banks. Recently, the savings account yielded 0.61%, the money market account paid 0.25% and CDs paid 0.2% on all maturities ($1,000 minimum deposit).
Quontic Bank
Why it won: None of Quontic's deposit accounts charge monthly fees or overdraft fees, and many of them have sizable yields, too.
Standout accounts: High Interest Checking yields 1.1% with an activity requirement that isn't too strenuous, and the Money Market account yields a noteworthy 4.75%.
High Interest Checking offers a 1.1% yield to those who make at least 10 debit card purchases of $10 or more each month, and Cash Rewards Checking provides 1% back on debit card purchases ($50 earnings limit per month). For the crypto crowd, Quontic even offers Bitcoin Rewards Checking, which provides 1.5% back in bitcoin on debit card purchases (the account is unavailable to customers in Hawaii and North Carolina). Quontic account holders can use more than 90,000 in-network ATMs without fees.
Besides the Money Market account, Quontic also offers High Yield Savings, with a 4.25% yield, and CDs that recently yielded 5.15% for a one-year term, 5.05% for a six-month term and 4.5% for a two-year term ($500 minimum deposit).
TIAA Bank
Why it won: TIAA Bank scored highly for most of the facets we reviewed, offering a group of accounts that promise competitive rates and low fees.
Standout accounts: The free Yield Pledge Checking account reimburses out-of-network ATM fees and yields 0.25%. The nine-month Basic CD ($1,000 minimum deposit) recently offered a 5% rate.
The Yield Pledge accounts from TIAA Bank guarantee that their rates are in the top 5% among competitive accounts from the 10 largest banks and thrifts in 10 large U.S. banking markets. Yield Pledge Checking reimburses up to $15 per month in out-of-network ATM fees for those who have balances of less than $5,000 and provides unlimited reimbursement for those with higher balances.
Yield Pledge Online Savings recently yielded 4.25% on balances of up to $250,000 for the first year and 4.05% thereafter. The Yield Pledge Money Market also yields 4.25% on up to $250,000 for the first year. After that, rates vary depending on the balance and go as high as 3.85% on balances of $100,000 or more. Besides the outstanding 5% rate on a nine-month Basic CD, you could recently get 4.75% on a one-year CD or 4.6% on an 18-month CD, among other options.
Investment and advisory firm TIAA announced last fall that it is selling TIAA Bank to new investors and will retain a non-controlling ownership stake in the bank. The deal is expected to close sometime in 2023, after which the bank will be called EverBank.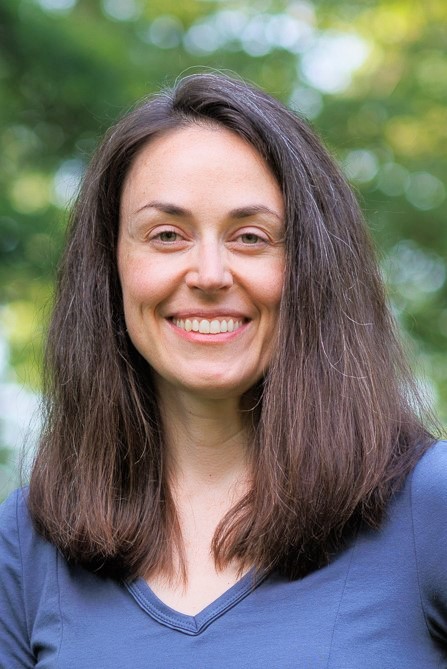 Editor, Kiplinger Personal Finance magazine
Lisa has been the editor of Kiplinger Personal Finance since June 2023. Previously, she spent more than a decade reporting and writing for the magazine on a variety of topics, including credit, banking and retirement. She has shared her expertise as a guest on the Today Show, CNN, Fox, NPR, Cheddar and many other media outlets around the nation. Lisa graduated from Ball State University and received the school's "Graduate of the Last Decade" award in 2014. A military spouse, she has moved around the U.S. and currently lives in the Philadelphia area with her husband and two sons.