The Best Bank for You, 2023
Whether you want juicy yields, low (or no) fees or perks galore, you'll find what you're looking for with our top banks and credit unions.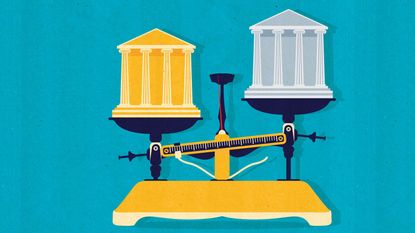 (Image credit: Illustration by Kotrina Zukauskaite)
Recent bank failures have many Americans feeling less than confident in financial institutions. In February — the month before large regional banks Silicon Valley Bank and Signature Bank collapsed—the National Endowment for Financial Education (NEFE) polled U.S. adults about their opinions of financial institutions. Then, in early April, NEFE conducted another poll that posed the same questions.
Those reporting that they have faith and confidence in the financial system dropped from 45% to 39% from the first poll to the second. And the painful drama wasn't over. In early May, the Federal Deposit Insurance Corp. (FDIC) seized the struggling First Republic Bank and sold it to JPMorgan Chase.
We can't predict whether more institutions will fall, but for now, the banking system seems to be mostly stable, and Kiplinger believes that a crisis among regional banks is unlikely. And as long as you keep your bank deposits within FDIC limits, you can rest assured that you won't lose money if your bank turns out to be on shaky ground. The FDIC insures $250,000 per depositor, per bank in each ownership category. To check whether your deposits are covered, use the tool at https://edie.fdic.gov/calculator.html.
Subscribe to Kiplinger's Personal Finance
Be a smarter, better informed investor.
Save up to 74%
Sign up for Kiplinger's Free E-Newsletters
Profit and prosper with the best of expert advice on investing, taxes, retirement, personal finance and more - straight to your e-mail.
Profit and prosper with the best of expert advice - straight to your e-mail.
If you're in the market for a new financial institution — or for an additional one to store deposits that exceed FDIC limits — use our list of the top banks and credit unions as a guide. We reviewed fees, minimum-balance requirements, yields and other features at 40 institutions and named the three (listed in alphabetical order) that stood out most in each of three categories: national banks, internet banks and credit unions.
We also highlighted two institutions that are an especially good fit for each of three profiles: high-net-worth clients, retirees and families with kids. All of our picks are federally insured by the FDIC or the National Credit Union Share Insurance Fund, which provides the same coverage limits for credit unions as the FDIC does for banks.
High interest rates are a bright spot in our rankings this year. Some of the savings accounts in the banks we chose recently yielded more than 4%, and a few certificates of deposit topped 5%. But rates change frequently, so before you open an account, check its current yield. Yields and other terms listed here are as of May 31.
How we chose the top financial institutions
With data from Curinos, a financial-data provider, as well as from financial institutions and other sources, we evaluated 13 national banks, 14 internet banks (including online accounts from brokerage firms) and 13 credit unions. We reviewed checking accounts, savings accounts, money market deposit accounts and certificates of deposit from each institution. We looked at interest rates; minimum deposit and balance requirements; monthly maintenance fees and the ease of waiving those fees; ATM benefits, such as waived or reimbursed fees for out-of-network withdrawals; free or discounted benefits, such as personal checks, cashier's checks, paper statements and overdraft-protection transfers; overdraft fees and concessions, such as cushions; and online and mobile banking features, such as the availability of peer-to-peer payment services. Yields and other data are as of May 31.
SOURCE: Curinos LLC. Data is obtained from public sources; accuracy and completeness is not guaranteed. Curinos is not liable for reliance on the data.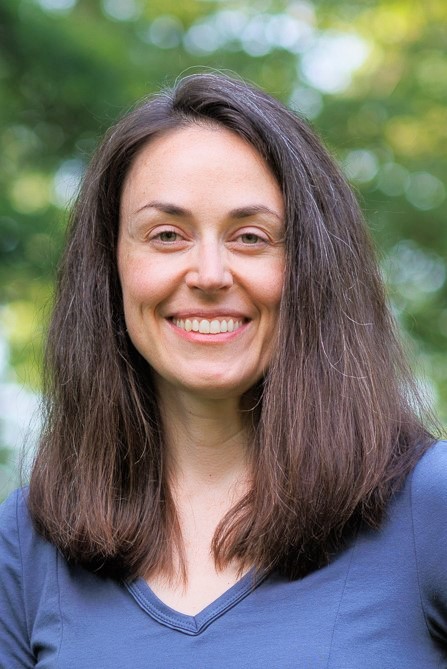 Editor, Kiplinger Personal Finance magazine
Lisa has been the editor of Kiplinger Personal Finance since June 2023. Previously, she spent more than a decade reporting and writing for the magazine on a variety of topics, including credit, banking and retirement. She has shared her expertise as a guest on the Today Show, CNN, Fox, NPR, Cheddar and many other media outlets around the nation. Lisa graduated from Ball State University and received the school's "Graduate of the Last Decade" award in 2014. A military spouse, she has moved around the U.S. and currently lives in the Philadelphia area with her husband and two sons.