Best Banks for Frequent Travelers, 2018
These are the best traveler-friendly financial institutions for 2018.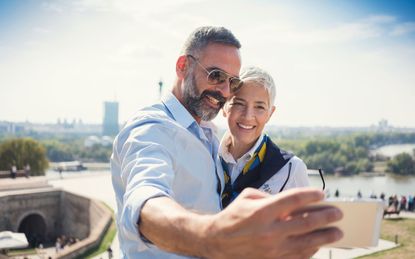 (Image credit: Getty Images)
Whether you regularly roam the U.S. or venture abroad, traveler-friendly bank accounts minimize ATM fees worldwide and go light on penalties.
Here's a look at our top picks for frequent travelers.
All rates as of June 22, 2018.
1/3
Best: Charles Schwab
Charles Schwab Bank doesn't charge foreign-transaction fees on its debit card, and it reimburses all cash withdrawal fees at ATMs across the globe. The checking account, which yields 0.2%, is free to open and maintain, even if it sits empty (transfers between Schwab and other U.S. bank accounts are free). You must open a Schwab brokerage account at the same time, but there is no need to fund it or use it.
Schwab Bank also offers a free savings account that yields 0.4% and provides unlimited rebates of ATM fees. You can link your card to four digital wallets, including Apple Pay and Google Pay. The Visa debit card carries a few travel-friendly perks under Visa's emergency services, such as medical or legal referrals. Plus, Schwab will send a text message immediately if it suspects fraudulent use of your debit card.
By linking your checking account to another Schwab account, you can get free transfers to avoid insufficient funds charges of $25 a pop. You can bank from afar using the mobile app (including check deposit) and access live help at all hours by phone or online chat.
2/3
RUNNER-UP: Capital One 360
Capital One 360, the online arm of Capital One Bank, is more generous when it comes to comping foreign ATM fees than brick-and-mortar Capital One. It doesn't charge to use any ATM worldwide (but doesn't reimburse fees from the other banks), and it waives the 3% foreign-transaction fee that Capital One Bank applies to cash withdrawals. You can use Capital One and Allpoint ATMs surcharge-free, and you can find fee-free Allpoint ATMs in several countries besides the U.S., including Canada and Mexico.
The 360 Checking account is free to open and maintain. You don't need to notify the bank to use your debit card abroad, and the bank will contact you if it suspects fraud. You can also "lock" your card online or by app to halt transactions.
To handle overdrafts, you can transfer money from a linked account or line of credit (you'll pay interest on the line of credit), or opt for "next day grace," which allows you one day to repay the overdrawn amount (if it exceeds $5) before facing a $35 fee. You can access live customer service via the @AskCapitalOne Twitter account or by phone seven days a week.
3/3
The Best Banks and Credit Unions for You, 2018
These stellar banks and credit unions are making all the right moves to win satisfied customers:
Associate Editor, Kiplinger's Personal Finance
Miriam lived in Toronto, Canada, before joining Kiplinger's Personal Finance in November 2012. Prior to that, she freelanced as a fact-checker for several Canadian publications, including Reader's Digest Canada, Style at Home and Air Canada's enRoute. She received a BA from the University of Toronto with a major in English literature and completed a certificate in Magazine and Web Publishing at Ryerson University.