Best Deals in Online Banking, 2017
Banking without a branch is getting easier.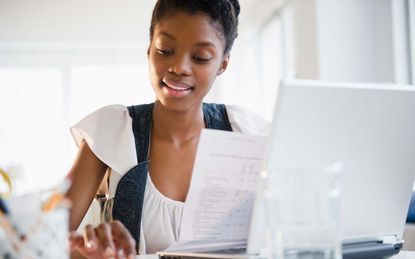 (Image credit: iStockphoto)
Banking without a branch is getting easier. Mobile-deposit capability, refunds of ATM fees and customer service that extends beyond the phone to online chat and social media allow customers to get by without tellers or a dedicated network of ATMs. Plus, because internet banks don't have the overhead costs that come with full-service branches, they tend to have lower fees and higher interest rates.
Online banks are upping their customer-friendly features, too. Some have jumped on the mobile-wallet bandwagon, offering debit cards with Apple Pay (opens in new tab), Android Pay (opens in new tab) or Samsung Pay (opens in new tab) compatibility. Online banks often have kinder overdraft policies than those of traditional banks; some even let you borrow from a line of credit for a low fee -- or free.
We picked Ally Bank and Bank of Internet as the top do-it-all online banks in our Best Banks, 2017 package (more on both of them later in this slide show). But perhaps you seek only a specific type of online-only account –- for instance, a certificate of deposit in which to safely park some cash, or a convenient checking account with high yields. Follow along for top accounts from online banks in a variety of categories. We also give honorable mention to runners-up in each category. Except where noted, the accounts don't charge monthly maintenance fees or require you to keep a minimum balance (though some ask for a minimum initial deposit). Each bank offers mobile check deposit, and all but one of the checking accounts include free bill-paying services. Take a look.
Associate Editor, Kiplinger's Personal Finance
Miriam lived in Toronto, Canada, before joining Kiplinger's Personal Finance in November 2012. Prior to that, she freelanced as a fact-checker for several Canadian publications, including Reader's Digest Canada, Style at Home and Air Canada's enRoute. She received a BA from the University of Toronto with a major in English literature and completed a certificate in Magazine and Web Publishing at Ryerson University.