10 Insider Trading Stocks: What Execs and Directors Are Buying
When investors think of "insider trading," they might think of the kind of behavior to which ex-Rep.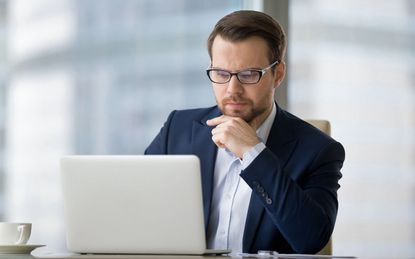 (Image credit: Getty Images)
When investors think of "insider trading," they might think of the kind of behavior to which ex-Rep. Chris Collins recently pleaded guilty. In that case, Collins used material, nonpublic information he gained from his seat on a biotechnology company's board to tip off his son and fiancée's father, who were able to sell shares before the info became public.
But some insider trading is legal. And in some cases, insider buying can signal to regular investors that something positive might be in the offing.
Insiders – directors, officers and shareholders that own more than 10% of at least one class of the company's stock – can (and do) buy and sell shares, sometimes frequently. They must abide by certain rules, such as not selling shares within six months of purchase. They also must disclose any transactions to the SEC – and these insider filings are available for public viewing, free of charge, on the SEC's EDGAR (Electronic Data Gathering, Analysis, and Retrieval) website.
No one understands the challenges and victories of a public company better than the officers and directors who run it. Thus, when knowledgeable insiders buy or sell the company's shares, savvy investors take note. Sometimes these trades are habitual and mean nothing – but sometimes, they can signal a change in sentiment. A sudden spurt of insider buying may signal new products coming to market or new customers signing up, or simply reflect an insider's conviction that the stock is undervalued.
Here are 10 stocks that have seen notable insider trading over the past few months. Investors shouldn't act solely on the basis of this recent insider buying – instead, it's just one factor to consider when evaluating these or any other stocks. But in each case, the buying stands out for its size or irregularity, which sometimes can be taken as a sign of insider optimism.
Data is as of Oct. 2. Insider buying information gathered from the SEC's EDGAR database.
Contributing Writer, Kiplinger.com
Lisa currently serves as an equity research analyst for Singular Research covering small-cap healthcare, medical device and broadcast media stocks.