Best Airline Stocks to Buy Amid a Rocky Recovery
Airline stocks are widely viewed as major beneficiaries of a global reopening. But some names look better than others, especially in the face of macroeconomic headwinds.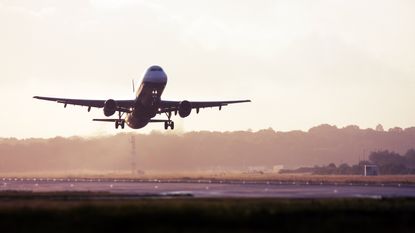 (Image credit: Getty Images)
Let's face it: It's been a chaotic summer for airline stocks.
Soaring fuel costs are squeezing margins for carriers and sending ticket prices soaring, and pent-up demand for travel following two years of the pandemic is being challenged amid the sticker shock.
What's worse, chronic delays and cancellations thanks to labor issues in the industry are testing travelers' patience as they consider the high cost of airfare.
Even with these headlines, travel trends are bright. "Demand for air travel is clearly back this summer," says Peter McNally, global sector lead for industrials, materials and energy at research firm Third Bridge Group.
True, inflation has created a "major headache" in the form of rising costs for the industry, he says, creating a less profitable business than before the pandemic, even as "the underlying demand for air travel is strong." But, business and long-haul international travel have yet to recover like leisure has, and these two areas "will be an important source of future profits" for the industry, he adds.
Read on as we take a closer look at how seven airline stocks look amid this rocky road to recovery. Not all names are created equal; the best airline stocks are flying on far sturdier wings than their peers. We'll look to identify the strongest candidates.
Data is as of July 25. Analyst ratings provided by S&P Global Market Intelligence.
Contributing Writer, Kiplinger.com
Jeff Reeves has covered finance and capital markets since 2008, contributing to outlets including CNBC, the Fox Business Network, the Wall Street Journal digital network, USA Today, US News & World Report and CNN Money.