5 Chinese Stocks Still Worth a 'Ni Hao'
Chinese stocks, especially in technology and tech-esque industries, have a track's worth of hurdles ahead. But nimble investors might be able to turn a few of these shares into profits.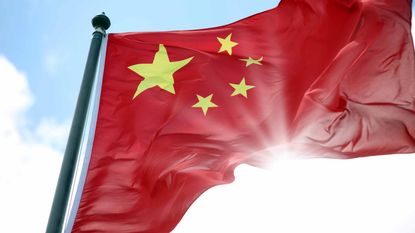 (Image credit: Getty Images)
Chinese stocks, especially in technology and tech-esque industries, have been under unprecedented pressure over the past year thanks to intense regulatory crackdowns, as well as increasing COVID cases leading to strict lockdowns.
The result has been precipitous downturns for Chinese technology stocks such as Alibaba (BABA (opens in new tab)), Baidu (BIDU (opens in new tab)) and JD.com (JD (opens in new tab)), which are off 61%, 38% and 31%, respectively, over the past year.
And yet …
If you're a nimble investor and looking for stocks to buy, these and other Chinese stocks might be worth a look, given their high marks from Wall Street's analyst community. A combination of dirt-cheap valuations and recovering business prospects has many pros looking at China as a source of bounce-back potential, even if only for short bursts at a time.
For instance, China's Vice-Premier Liu He recently pledged support for his country's technology sector, but Trivium China tech analyst Linghao Bao tells CNBC that this likely signals a temporary reprieve, not a sea change in China's stance toward technology. "This is a really not a U-turn on the tech crackdown; the long-term outlook hasn't changed yet," he says. "Because Beijing has already come to the conclusion that it is a bad idea to let big tech companies to run wild because it creates unfair market competition … wealth will be concentrated at the top and it will start to influence politics."
Even then, Chinese stocks still face myriad other issues. "While an easing regulatory and policy environment offers Chinese tech stocks a reprieve, significant hurdles will limit their potential further upside," says BCA Research. "Domestic consumption remains weak, the housing market is sluggish, the online retail sector is saturated and Chinese stocks continue to face the risk of being delisted from foreign exchanges."
A long way of saying: Chinese stocks look like a high-risk (but possibly high-reward) bet in the short term. But if you want to take a swing, you can improve your chances by listening to what the pros have to say. We've used the TipRanks database (opens in new tab) to look for Chinese shares with tech- and tech-esque businesses that have earned Moderate Buy or Strong Buy ratings.
Here, then, are five Chinese stocks that might be worth a closer look.
Data is as of May 25. Stocks are listed in reverse order of the amount of upside potential implied by TipRanks-surveyed analysts' consensus price targets.
Contributing Writer, Kiplinger.com
Shrilekha Pethe has over four years of experience in both financial research and writing financial content, specifically in the areas of technology, media and telecommunications. She has completed a post-graduate degree in finance.