5 Best Chinese Stocks to Buy
Chinese stocks have traversed a tough road over the past year, but nimble investors might be able to find opportunity among these top-rated names.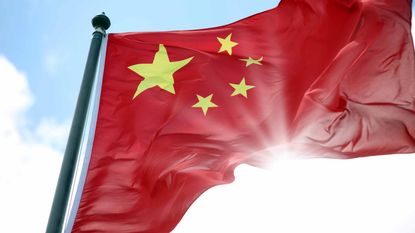 (Image credit: Getty Images)
Chinese stocks, especially in technology and tech-esque industries, have been hammered over the past year as stringent COVID lockdowns hampered manufacturing and, overall, dampened the economic outlook.
Even as China reopened its economy late last year, the economic recovery is taking longer than expected. Chinese retail sales soared 18.4% year-over-year in April, though this fell short of economists' estimate. While there was notable weakness in the sales of big-ticket items like furniture and home appliances, there were large month-over-month increases in sales of food services and apparel. Online retail sales were up 31.2%.
"The weaker-than-expected activity data in April indicate China's current recovery failed to pick up steam after the initial boost from pent-up demand receded," says BofA Securities analyst Miao Ouyang. Still, the analyst believes growth will pick up later this year.
So the bottom line is that the Chinese economy is expected to bounce back. A combination of dirt-cheap valuations and recovering business prospects has many pros looking at China as a source of potential, even if only for short bursts at a time.
How we chose the best Chinese stocks to buy
Investing in Chinese stocks is not for the faint of heart. There is plenty of risk in the region. But nimble investors looking to take a swing on the best stocks to buy can improve their chances by listening to what the pros have to say.
We've used the TipRanks database to look for Chinese shares with tech- and tech-esque businesses that have earned Strong Buy ratings from analysts. Additionally, each of the names featured here offers major upside potential based on their consensus price targets.
With that in mind, here are the five best Chinese stocks to consider.
Contributing Writer, Kiplinger.com
Shrilekha Pethe has been extensively covering and writing about the U.S. financial markets since 2015. Prior to writing about the world of finance, Shrilekha worked as an equity research analyst for a bulge-bracket client in investment banking, Credit Suisse. Her sole objective is to help investors make better and informed decisions. Her core competency lies in analyzing stocks across different sectors, from technology to mining, and banking to oil and gas. She holds a postgraduate degree in finance from ICFAI Business School, Pune, and is currently on her way to becoming a Certified Financial Planner. Shrilekha has been writing for TipRanks since January 2021. You can contact Shrilekha on LinkedIn.