7 Best ETFs for Rising Interest Rates
Investors have plenty of tools to combat higher bond yields as the Fed gets aggressive. Here are seven of the best ETFs to head off interest-rate risk.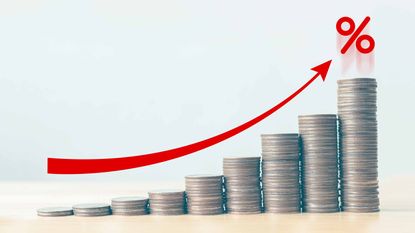 (Image credit: Getty Images)
Higher Treasury yields have been a buzzworthy topic on Wall Street recently – and the trend has investors seeking out the best stocks and ETFs for rising interest rates.
As recently as July 2020, interest rates on the closely watched 10-year U.S. Treasury bond had plunged to 0.5%. Within a year, that rate had roughly doubled. And now, with inflation running hot and the Federal Reserve all but promising to begin raising rates soon (and multiple times this year), the 10-year T-note recently clipped 2.0%. (Kiplinger forecasts the 10-year's yield will reach 2.2% this year.)
To be clear, these are not "high" rates by any stretch of the imagination. Those who know their market history will recall the 10-year Treasury yield was higher than 10% in the early 1980s, rates were regularly around 7% in the 1990s and T-notes yielded north of 3% as recently as 2018. By any historical measure, 2.2% is still pretty tame.
That said, the fact we are coming from a lower base means that the percentage change in yields can be quite significant – as evidenced by the fact that rates doubled in a few short months in early 2021 and have rocketed 33% higher since the start of 2022.
With swings like this, we can see significant disruptions to certain businesses and asset classes. But we can also see building tailwinds, which we can take advantage of through several ETFs.
Let's explore seven of the best ETFs for rising interest rates. Many of these funds include some of the best stocks for higher rates and allow you to either profit off the trend of rising interest rates or, in an ideal world, at least sidestep any trouble.
Data is as of Feb. 9. Dividend yields represent the trailing 12-month yield, which is a standard measure for equity funds.
Contributing Writer, Kiplinger.com
Jeff Reeves has covered finance and capital markets since 2008, contributing to outlets including CNBC, the Fox Business Network, the Wall Street Journal digital network, USA Today, US News & World Report and CNN Money.