Credit, Debit or Cash? Which is Best?
Can credit or debit help you meet your financial goals? And is cash still even relevant?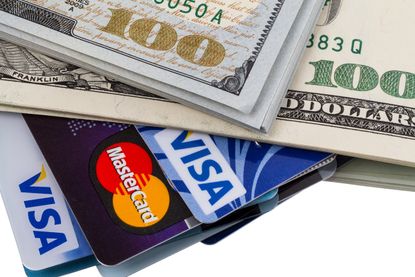 (Image credit: ra3rn)
Should you rely on credit, debit, or cash to manage your finances? Each method has pros and cons. Your best bet is to stay flexible.
Cash, Credit or Debit?
These days, your payment options usually boil down to paper, plastic or digital. You can fork over hard cash or a check, swipe or tap a debit card, or use a payment app. And more consumers are relying on rewards credit cards to offset the rising cost of travel and shopping. Most people employ a range of options.
We've outlined the benefits and pitfalls of each to help you choose the best payment methods for you. And since peer-to-peer (P2P) payment methods like Venmo and prepaid cards are on the rise, you'll find them here too. With payments becoming more complex and varied, you have much to consider.
Subscribe to Kiplinger's Personal Finance
Be a smarter, better informed investor.
Save up to 74%
Sign up for Kiplinger's Free E-Newsletters
Profit and prosper with the best of expert advice on investing, taxes, retirement, personal finance and more - straight to your e-mail.
Profit and prosper with the best of expert advice - straight to your e-mail.
The Credit Card Advantage
For disciplined spenders, credit cards have the edge. A big plus is the potential to earn hundreds — or even thousands — of dollars in rewards each year. Some of the best cash back credit cards can get you between 2% and 6% back on supermarket purchases, gas and everyday spending. Frequent travelers may choose to use travel rewards credit cards that earn points or miles that are redeemable toward flights, hotel stays and other travel-related purchases. Best yet? You can get bonus deals worth free flights or hundreds of dollars just for signing up for some of these cards.
If a thief gets hold of your credit card or card data, you have stronger legal protections than with a debit card. Your liability is capped at $50. And card networks American Express, Discover, MasterCard and Visa all have zero-liability policies that protect credit card holders in case of fraudulent purchases. If you report any credit card lost or stolen before any unauthorized charges appear, or if only the card number — but not the physical card — is stolen, you'll have no liability. If you find an error on your credit card bill — say, a duplicate charge or one for an item you never received — you have the right to dispute the charge and withhold payment on it until the card issuer resolves the case.
If you have racked up debt on another credit card, or if you have a high-interest loan that you could pay off in 15 to 21 months, then balance transfer credit cards may give you relief. You'll still have to pay a fee for the transfer, often around 3% of the total transfer amount. But unlike cash or debit cards, balance transfer cards can bring real peace of mind when interest rates are high.
The downsides. If you don't pay your bill in full, interest will kick in — typically on any unpaid portion of the balance. And in the next billing cycle, you'll incur interest on new purchases starting on the date you make them. Sometimes you'll pay additional fees if you use a card. Retailers may pass on fees of up to 4% to customers who use Visa or MasterCard, as long as such businesses clearly post their policy and don't run afoul of laws in several states that prohibit the practice. Plus, if you pay your credit card bill late, you could be hit with a penalty as high as $41. (Late payments also hurt your credit score.)
If you think you'll lose control of your spending with a credit card, consider keeping one around and using it, say, only for gas or other regular purchases that don't tempt you to overspend. A history of on-time payments on a credit card helps boost your credit score — and a high credit score qualifies you for the lowest interest rates on mortgages and other loans.
The Discipline of Debit Cards
If you like the convenience of paying with plastic but prefer to spend within the limits of your bank balance, you probably tend to reach for your debit card when you're at the register. And when you pay with a debit card (as with a credit card), you can track your spending by eyeballing your monthly statement.
Some checking accounts pay an enticing interest rate on the balance, as well as refund out-of-network ATM surcharges if you use your debit card several times a month and meet other requirements.
Many institutions halted their debit rewards programs years ago, and the programs that remain aren't typically as lucrative as those offered by the best credit cards. But it's worth checking whether your bank offers discounts at certain merchants or points for the money you spend using your debit card.
One remaining rewards program is helpful for vehicle owners; it links an American Express, MasterCard or Visa debit or credit card with Shell's Fuel Rewards program. When you spend a specified amount on your card at participating restaurants and merchants, you'll get a discount on gas at eligible Shell stations. For every $50 spent on dining, for example, you'll get 10 cents off per gallon. And just for being a member, you'll get at least 3 cents off per gallon every time you fuel up.
For consumers concerned about the environment, there are green debit cards that pay between 1% and 6% cash back for sustainable purchases or services. For example, you get cash back for taking public transit, charging an electric car, or shopping at online secondhand stores like Threadup.
The downsides. Legally, debit cards have weaker fraud protections than credit cards. Your liability is capped at $50 in unauthorized charges if you notify your bank within two business days of learning that your debit card has been lost or stolen, but you could be on the hook for up to $500 if you report a missing card after those two days have passed. And if you wait more than 60 calendar days after your statement is sent, you could possibly be responsible for all the money stolen from your account.
If you report a missing debit card before any suspicious charges appear, you'll have no liability. And if your card number, but not the card itself, is used fraudulently, you won't be responsible for unauthorized charges if you contest them within 60 days of the statement containing them having been mailed to you.
In practice, your bank will likely refund any unauthorized charges as long as you notify it promptly of a lost or stolen debit card. But you may have to wait several days to get the money back in your account.
It's tempting to spend more than you have in your checking account if you enroll in overdraft protection, and the fees can be ugly, up to $35 a pop if the bank covers the overdraft for you. Arranging an automatic transfer of money from savings to checking in case of an overdraft can also incur charges of as much as $12 per transfer. (If you have no overdraft protection, merchants will decline your debit card.)
Cash Is Waning
Consumers continue the pre-pandemic trend of relying less and less on cash payments. The use of cash declined from 31% of consumer transactions in 2016 to 18% in 2022, according to a study by the Federal Reserve Bank of San Francisco.
Cash, though, is still useful; it is the ultimate budgeting tool because once it's gone, it's really gone. "It is very hard to fully comprehend the amount of money you are spending when you never physically possess it," says Robert Solimano, a certified financial planner and founder of Angel Oak Financial Services. He counsels young clients to use cash whenever possible, "so that they may feel the pain of actually being separated from the money they earn."
One of the easiest tried-and-true savings methods, the envelope budget, is based on cash purchases. For each paycheck, put your cash in envelopes according to their purpose, such as needs like rent and groceries, savings, and things you want but could live without. This method quickly helps discipline impulsive buying and encourages saving.
Another benefit of paying with cash? It could earn you a discount. Merchants are charged fees each time you use a credit or debit card, so some smaller retailers charge less to customers who hand over cash. Some gas stations, for example, shave off a few cents per gallon of gas if you make a cash payment.
The downsides. The average fee for withdrawing cash from an ATM outside of your bank's network — including the charge from the ATM's operator as well as one from your own bank — hit a record high of $4.66, according to a 2022 survey from Bankrate.com. If you frequently pay with cash, you'll benefit from using a bank that has a wide network of ATMs in your area or that reimburses fees for out-of-network ATM with­drawals. Online banks tend to have more-generous reimbursements than big national banks.
Cash is immune to the data breaches that plague credit card users. But remember, if your credit or debit card is hacked or goes missing, you have liability protection. Lose a wad of cash, and you will probably never see it again.
Peer-to-Peer (P2P) Payments
Cash may be your first choice to pay the babysitter or reimburse a coworker for picking up the tab at lunch. But peer-to-peer payment tools, such as PayPal, Cash App, Apple Cash and Venmo (owned by PayPal), have made strides in mimicking the speed and ease of moving plain old cash. And in some ways, they're more convenient. For example, roommates can easily split the cost of utilities or rent, or you can zap money to your sister on the other side of the country without pulling out your checkbook. Typically, you'll need the recipient's e-mail address or phone number to send money, and he or she will have to be comfortable sharing account information with the app.
Banks also offer P2P services through the Zelle app. Over one thousand banks — including Bank of America, Capital One 360, Chase, U.S. Bank and Wells Fargo — allow customers to send and receive money instantly with their bank accounts on the Zelle platform.
Depending on the service, you may have a choice of linking directly to your bank account, debit card, or credit card or transferring money from your bank account to be stored by the service until you're ready to use it. Cash App and Venmo charge 3% of the amount sent if you use a credit card. Since Apple Cash and Zelle do not draw funds from credit cards, this fee does not apply when using those apps.
Some apps have tacked on services and payment methods that may complicate security, tax reporting and even air quality. For example, Cash App allows users to pay or receive funds in the form of Bitcoin, a notoriously volatile cryptocurrency and a significant source of pollution. Users may also invest funds in the stock market.
These payment apps are enormously popular; A LendingTree study in 2022 found that 84% of U.S. consumers had used P2P apps.
The downsides: P2P apps come with significant privacy and security risks. Almost a quarter of users have mistakenly sent money to the wrong person, and 15% have been victims of fraud, according to LendingTree.
According to the Consumer Financial Protection Bureau (CFPB), funds held in these P2P apps may lack federal depository insurance. So if the financial institution underlying the app goes bankrupt — as Silicon Valley Bank did in 2023 — account holders would not benefit from FDIC insurance up to $250,000.
Most of the apps do a poor job of explaining fees and policies or alerting users to security breaches. A 2023 study by Consumer Reports found that of four major P2P apps, Apple Cash did the best job of protecting consumers.
Consumer Reports Ratings of Evaluated P2P Payment Services
The Prepaid Option
A prepaid debit card lets you load a specific amount onto your card, which you spend down every time you use the card. Unlike a traditional debit card, a prepaid card is not tied to a checking account. But many prepaid cards offer similar functions, such as direct deposit and the ability to make purchases, pay bills and withdraw cash at the ATM. A prepaid card that carries no overdraft option may be a good choice if you have trouble staying within a spending limit. The fees can add up, though, with some cards levying monthly and cash-reload fees, plus other charges.
These cards may be useful for consumers who have poor credit or who want to stick to a strict budget.
The downsides: Federal rules require prepaid cards to disclose account terms, limit the fees and interest associated with an overdraft line of credit and provide timely dispute resolution. But overall these cards lack the security of a debit or credit card in the event of fraud or theft. And these cards are not always backed by the FDIC; if the bank that issued the card fails, you may not get your money back as you would with an FDIC-insured account.
Related Content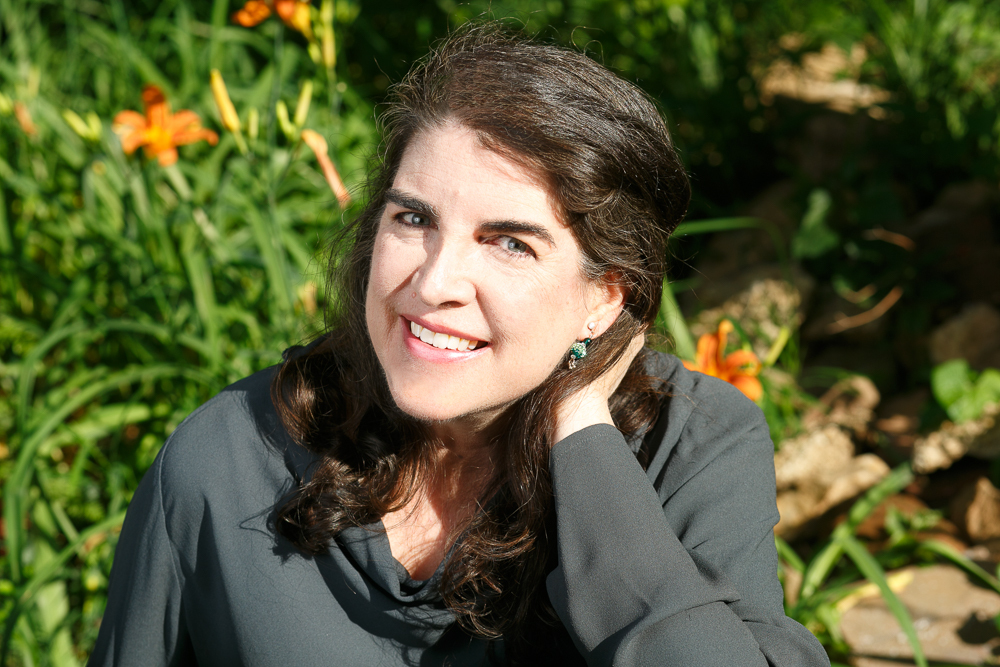 Personal Finance Editor, Kiplinger.com
Ellen writes and edits personal finance stories, especially on credit cards and related products. She also covers the nexus between sustainability and personal finance. She was a manager and sustainability analyst at Calvert Investments for 15 years, focusing on climate change and consumer staples. She served on the sustainability councils of several Fortune 500 companies and led corporate engagements. Before joining Calvert, Ellen was a program officer for Winrock International, managing loans to alternative energy projects in Latin America. She earned a master's from the U.C. Berkeley in international relations and Latin America.