Best Credit Cards for Bad Credit
If used wisely, these credit cards can help you dig out of bad credit; you may even earn 2% cash back.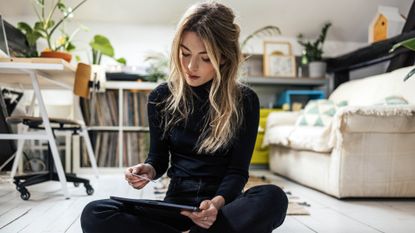 (Image credit: Getty Images)
Rates checked as of October 31, 2023.
This article covers our picks for the best credit cards for bad credit. We may get compensation if you visit partner links on our site. We may not cover every available offer. Our relationship with advertisers may impact how an offer is presented on our website. However, our selection of products is made independently of our relationship to advertisers.
If your credit score is in the doldrums, you won't qualify for many standard credit cards–especially the best rewards credit cards. But some cards are targeted toward those who have bad credit. Many of the strongest options are among secured credit cards, which require the cardholder to make a security deposit as collateral. If you deposit $200, for example, you may have a $200 spending limit on a secured card. Some unsecured credit cards are available to those with bad credit, but they often come with high interest rates and fees, and you won't be able to fall back on a security deposit if you miss payments.
Subscribe to Kiplinger's Personal Finance
Be a smarter, better informed investor.
Save up to 74%
Sign up for Kiplinger's Free E-Newsletters
Profit and prosper with the best of expert advice on investing, taxes, retirement, personal finance and more - straight to your e-mail.
Profit and prosper with the best of expert advice - straight to your e-mail.
To help you choose a card that you may qualify for even with bad credit, we've rounded up the top options here. All of our selections are secured credit cards with reasonable deposit requirements. They report to the three major credit bureaus–Equifax, Experian and TransUnion–giving cardholders the opportunity to build a positive credit history by making on-time payments. One of them even offers cash back rewards.
Our best credit cards for bad credit are selected based on securitization, credit bureau reporting terms, and deposit requirements. Interest rates, fees, rewards and other terms listed in this article are subject to change. Before you apply for a credit card, check its current terms and conditions with the issuer.
---
Discover It Secured Credit Card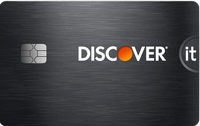 Discover It® Secured Credit Card - 2% cash back
Earn 2% cash back rewards on everyday spending plus a cash back bonus after a year of card membership. The card charges no late-payment fee the first time you miss a payment and no penalty APR. But late payments can damage your credit score, so it's wise to pay on time.
Interest rate: 28.24% variable APR for purchases.
Annual Fee: None.
Deposit and credit-line information: Your deposit matches your credit limit, and you must deposit a minimum $200; your deposit and credit line may go as high as $2,500, depending on your income and ability to pay; once you've made six consecutive months of on-time payments and are in good status on your other credit accounts (including those that are not Discover accounts), you qualify to get your deposit back and convert to an unsecured card.
Late-payment fee: None the first time you pay late; up to $41 for subsequent late payments.
Perks: 2% cash back on up to $1,000 in combined quarterly spending at gas stations and restaurants and 1% on all other spending; you also get a match of cash back earned after one year, doubling your rewards.
Capital One Platinum Secured Credit Card - Low Deposit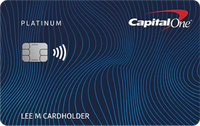 Capital One Platinum Secured Credit Card - Low Deposit Amount Available
If you prefer a secured credit card with a low deposit requirement, this card is a good choice. With responsible card use – including on-time payments – you can eventually get your deposit back and graduate to an unsecured card. Just be aware that the interest rate is over 30%, so be sure to pay your bill in full and on-time to avoid high interest payments.
Interest rate: 30.75% Variable APR.
Annual fee: None.
Deposit and credit-line information: With a refundable deposit of $49, $99 or $200, you get a $200 credit line; pay it all at once or in installments over 35 days; plus you can increase your initial credit line by making a larger deposit, with a maximum credit limit of $1,000.
Late-payment fee: Up to $40.
Preapproval available: You can ask for preapproval, with no "hard pull" on your credit score. That means you won't risk getting denied for the card, hurting your credit score.
Chime Credit Builder Secured Credit Card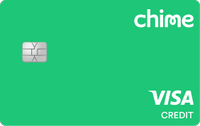 Secured Chime Credit Builder Visa® Credit Card - No interest*
Offered by the financial-technology company Chime®, this card is a little different from typical secured cards. You can use the security deposit itself to pay your credit-card bill. And because you can't spend more than the deposit amount, you won't be able to carry a balance and rack up interest charges. You must have a Chime checking account that has received a qualifying direct deposit of at least $200 to be eligible to apply for the Chime Visa® Credit Builder Card.
Can the Chime card really help build your credit? The company points to a 2020 study conducted by Experian®, showing that members who made their first purchase with Credit Builder saw an average FICO® Score 8 increase of 30 points after approximately 8 months.
*Interest rate: 0%
Annual fee: None.
Deposit and credit-line information: You choose how much money to transfer from your Chime checking account to your Credit Builder secured account and how often to make transfers (one option is to have money automatically transferred into Credit Builder after each paycheck); the "available to spend" in your credit builder account is the amount you can spend with the credit card, and members can use the money in the Credit Builder secured account to pay their bill at the end of every month.
Late-payment fee: None.
Disclosures: The Secured Chime Credit Builder Visa® Card is issued by Stride Bank, N.A., Member FDIC, pursuant to a license from Visa U.S.A. Inc. and may be used everywhere Visa credit cards are accepted. Chime Checking Account and $200 qualifying direct deposit required to apply for the Secured Chime Credit Builder Visa® Credit Card. See chime.com to learn more.

Out of network ATM fees may apply.
Money added to Credit Builder will be held in a secured account as collateral for your Credit Builder Visa card, which means you can spend up to this amount on your card. This is money you can use to pay off your charges at the end of every month.
---
How to Get a Credit Card With Bad Credit
Before you apply for one of these credit cards, take a few minutes to go over your application information and strategy. Doing so can save you time and protect your credit score from falling even further. For a detailed explanation, see How to Get a Credit Card With Bad Credit.
Follow these steps to apply.
Be honest with yourself. Are you ready for a credit card? If you have trouble paying your bills, or often pay them late, a credit card may exacerbate your financial situation.
Check your credit score, which may be a FICO score or VantageScore and is measured on a scale from 300 to 850. A score below 580 is considered "bad." If your score is 580 or higher, you may have more cards to choose from.
Review the card's terms and conditions, including fees and interest rates. The cards we recommend here are all secured. Ensure you understand how secured credit cards work and that you can afford the upfront deposit.
Fill out the credit card application. The easiest way to apply is usually online.
If you feel you still need more guidance, see How to Get Approved for a Credit Card.
---
How to rebuild your credit score
A credit card can be a great way to rebuild credit because it's possible to achieve your goal without paying interest — as long as you pay off your balance in full every month. Here are the two primary ways you can use your credit card to your advantage.
Pay your bill on time
Your payment history is the most important factor in your FICO credit score. As a result, it's critical that you pay your credit card bill on time every month. In most cases, your due date will be 21 days or more after your monthly statement closes.
If you pay your bill on time and in full each month, you can establish a positive payment history and avoid interest charges. If you accidentally miss a payment, then pay your bill as soon as possible — late payments don't get reported to the credit bureaus until they're 30 days past due.
Minimize your balance
Your credit utilization ratio is another influential factor in your FICO score. This ratio is calculated by dividing your card's balance (the amount you owe) by its credit limit (the total amount you can borrow). For example, with a $200 balance on a card with a $500 limit, your utilization ratio is 40%. If you have several credit cards, your utilization ratio will be based on the sum of your cards' balances divided by the sum of your cards' credit limits.
There's no hard-and-fast rule for what your utilization ratio should be, but most lenders will look for a ratio below 30%. Still, the lower it is, the better. Because credit cards for bad credit typically come with lower credit limits, try to keep your balance low by using the card only occasionally or by making multiple payments throughout the month.
Once you have a good handle on paying your monthly bill on time and in full, you can request a credit limit increase to help reduce your utilization ratio even further. In some cases, credit card issuers may offer automatic credit limit increases as a card benefit.
Credit cards to avoid
Not all credit cards are created equal, and some cards designed for consumers with bad credit come with a lot of limitations and costs. Fortunately, you can avoid the worst offenders by watching out for a few red flags:
Limitations on where you can use the card: Many retail credit cards are accessible to people with bad credit, but you may only be able to use the card with the co-branded retailer. To avoid these "closed-loop" credit cards, make sure the card you're considering has a Visa, Mastercard, American Express or Discover logo.
Sky-high APR: It's common for bad-credit cards to charge interest rates upwards of 20%, but if a card's APR is upwards of 35%, it may be best to stay away.
Fees: Unlike the cards profiled in this article, many credit cards for bad credit charge annual fees. Some cards may also charge a processing fee when you open your account, a monthly fee and even a fee to increase your credit limit.
Incomplete reporting: For your credit-building habits to be effective, your credit card company should report your account activity to all three credit bureaus: Experian, Equifax and TransUnion. If it only reports to one or two of the bureaus, it could limit your potential to improve your credit score.
Requires closure to get your deposit back: Secured credit cards require an upfront cash deposit as collateral to get approved. Unfortunately, many secured credit card issuers won't return that deposit unless you close your account, which may not be beneficial for your credit score. If you're considering a secured card, pick one that offers to return your deposit and convert your account to an unsecured card with responsible use.
How to pick the right card
With fewer options available, you may be tempted to take the first offer you see. However, it's a good idea to consider a few factors before you start the process:
Your credit score: Check your credit score before you apply for a credit card. If it's above 580, you may have more options in the fair-credit range.
Deposit affordability: If you're looking at a secured credit card, check the minimum security deposit requirement and consider whether you can lock up that amount of money for several months with no access.
Costs: Look at each card's APR and fees to get an idea of what costs you may incur while using the card. Keep in mind, though, that you can easily avoid some credit card costs by using your account responsibly and always paying your bill on time and in full.
Rewards: Most credit cards for bad credit don't offer rewards, but some of them may give you cash back or points on your purchases. If so, look for cards with rewards rates that align with your spending habits.
Incentives for good credit behavior: Look for features like automatic credit limit increases and the ability to convert your account to an unsecured credit card when you use your card responsibly.
Other Ways to Build Credit
If you can't afford a security deposit or you aren't sure about getting a credit card, here are some potential ways you can build credit boost your credit score without one.
Pay existing loans on time
If you already have some loans, make it a priority to pay your bills on time every month. If you're behind on a loan or credit card, get caught up as quickly as possible.
Apply for a credit-builder loan
A credit-builder loan is an installment loan designed specifically to help you build or rebuild your credit history. Instead of disbursing the loan funds upon approval, credit-builder loan companies set the funds aside in an account while you make payments.
Once you've finished your repayment term, you'll receive the loan proceeds. Because credit-builder loans are effectively secured by the loan funds, they can offer relatively low interest rates.
Become an authorized user
If you have a family member or friend with good credit, consider asking them to add you as an authorized user on their credit card account. Once you're added to the account, the entire history of the card will show up on your credit report.
On-time payments and a low credit utilization ratio can improve your credit. But if the primary cardholder misses a payment or racks up a large balance, it could damage your credit instead.
You can also receive a credit card linked to the account and use it for purchases. That said, only the primary cardholder is responsible for making payments, so you'll need to arrange payment for your charges.
Make rent and utility payments count
Experian Boost allows consumers to add their rent payments, utility payments and even streaming subscriptions to their Experian credit report. Simply link your financial accounts and identify the payment history you want to add to your credit file.
Depending on your situation, this could result in an instant boost to your FICO credit score. Keep in mind, though, that Experian doesn't add the payments to your credit reports with Equifax or TransUnion, so it's not as effective as other means.
Dispute inaccurate credit report information
Review your credit reports regularly — you can get free copies from AnnualCreditReport.com — to ensure the information is accurate and fair. If you find details that are incorrect, you have the right to dispute them with the credit bureaus.
The credit bureaus will investigate your dispute, and if your claim is substantiated, they may correct or remove the information, which can help improve your credit.
Be wary of credit repair companies
If you feel overwhelmed by the prospect of repairing your credit on your own, you may want to talk to a credit counselor. But keep in mind that some credit repair companies prey on consumers with poor credit scores. Avoid credit counselors that ask you to pay money up front or make shady claims about their ability to fix your credit.
---
Disclaimer
As an independent publication dedicated to helping you make the most of your money, the article above is our view of the best deals and is not the opinion of any entity mentioned such as a card issuer, hotel, airline etc. Similarly, the content has not been reviewed or endorsed by any of those entities.
Other Best Buy Cards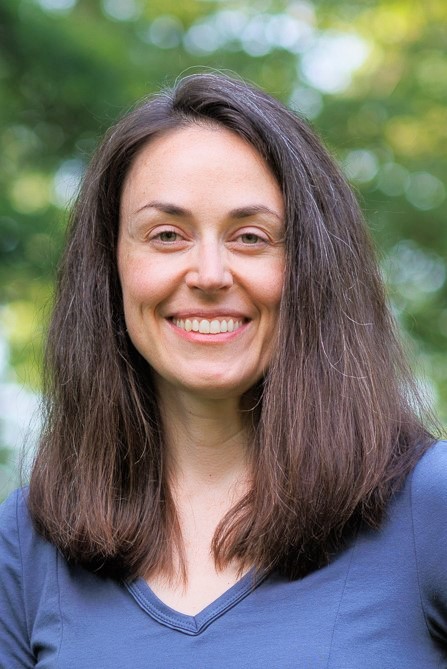 Editor, Kiplinger Personal Finance magazine
Lisa has been the editor of Kiplinger Personal Finance since June 2023. Previously, she spent more than a decade reporting and writing for the magazine on a variety of topics, including credit, banking and retirement. She has shared her expertise as a guest on the Today Show, CNN, Fox, NPR, Cheddar and many other media outlets around the nation. Lisa graduated from Ball State University and received the school's "Graduate of the Last Decade" award in 2014. A military spouse, she has moved around the U.S. and currently lives in the Philadelphia area with her husband and two sons.