Two Updates to Credit Reports
The major credit bureaus are changing how they report information about medical debt and buy now, pay later.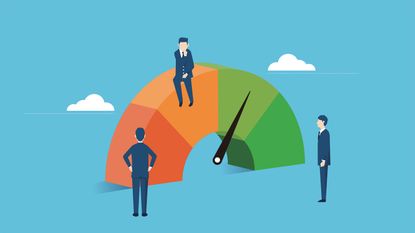 (Image credit: Getty Images)
Credit reports are getting a couple of significant tweaks. Information from buy now, pay later (BNPL) firms will now be added to consumer credit reports from the three major credit bureaus—Equifax, Experian and TransUnion—and some medical debt information will be removed.
Consumers with medical debt should see their scores increase. Starting in July, medical debt that was sent to collection but eventually paid off will be removed from all three reports. Plus, any new medical debt you incur won't show up on your credit reports until a year after it is sent to collection. Currently, credit reports start to show an unpaid medical account 180 days after it is sent to collection, and it can stay on your credit reports for up to seven years after you've paid off the debt.
BNPL firms, including Affirm, Klarna and Afterpay, offer you a loan at the checkout counter to cover your purchase. Until now, credit bureaus didn't track such loans, and it's not clear exactly how the BNPL information will factor into credit scoring formulas, says Matt Schulz, chief credit analyst at LendingTree, an online loan marketplace. People who pay their installment loans on time could see their scores go up, and tracking the loans may give some people a score who didn't have one before.
Subscribe to Kiplinger's Personal Finance
Be a smarter, better informed investor.
Save up to 74%
Sign up for Kiplinger's Free E-Newsletters
Profit and prosper with the best of expert advice on investing, taxes, retirement, personal finance and more - straight to your e-mail.
Profit and prosper with the best of expert advice - straight to your e-mail.
However, if you miss payments or take out a lot of these short-term loans, the hit to both the payment history and credit history sides of the credit scoring algorithm could cause your score to drop, Schulz says. Payment history counts for 35% of your FICO score, with length of credit history counting for 15%. And if your BNPL loans boost your utilization ratio—how much of your available credit you are using—that could affect your score as well. If you plan on using a BNPL loan, it's a good idea to set up automatic payments from your checking account or debit card to pay it off as soon as possible.
For more information on how to troubleshoot your credit reports, see How to Build Wealth (or Rebuild it.)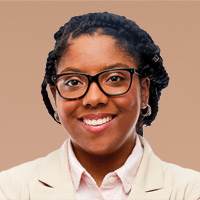 Ex-staff writer, Kiplinger's Personal Finance
Rivan joined Kiplinger on Leap Day 2016 as a reporter for Kiplinger's Personal Finance magazine. A Michigan native, she graduated from the University of Michigan in 2014 and from there freelanced as a local copy editor and proofreader, and served as a research assistant to a local Detroit journalist. Her work has been featured in the Ann Arbor Observer and Sage Business Researcher. She is currently assistant editor, personal finance at The Washington Post.