TransUnion Fined $23M For Tenant Screening, Credit Freezes
Government charges TransUnion over illegal rental background checks and security freezes on consumer credit reports.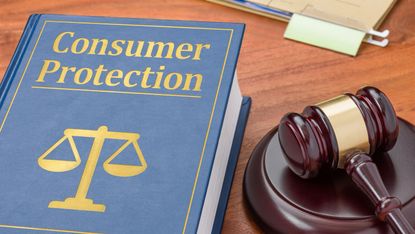 (Image credit: Zerbor, Getty Images)
The federal government has fined TransUnion a total of $23 million — including some $14 million to be paid to consumers — over illegal rental background checks and security locks and freezes on consumer credit reports.
TransUnion, a consumer credit reporting agency, said in an October 10 statement that it has agreed to two settlements with the government for the entire sum.
The move comes as the government, through agencies including the Consumer Financial Protection Bureau (CFPB) and Federal Trade Commission (FTC), has cracked down on specific practices at credit reporting agencies.
Subscribe to Kiplinger's Personal Finance
Be a smarter, better informed investor.
Save up to 74%
Sign up for Kiplinger's Free E-Newsletters
Profit and prosper with the best of expert advice on investing, taxes, retirement, personal finance and more - straight to your e-mail.
Profit and prosper with the best of expert advice - straight to your e-mail.
In the rental background checks case, the CFPB and FTC jointly filed a complaint in federal court charging that TransUnion and its TransUnion Rental Screening Solutions (TURSS) subsidiary violated the Fair Credit Reporting Act. They charge that TransUnion and TURSS failed to take steps to ensure the accuracy of background checks used by landlords to decide who gets housing and to disclose to renters the names of the third parties that were given the inaccurate information.
"Consumers struggling to find housing shouldn't be shut out by tenant screening reports that are ridden with errors and based on data from secret sources," said Samuel Levine, FTC Bureau of Consumer Protection director, in a statement. "Protecting consumers looking for housing is critical to a fair economy, and we are proud to partner with the CFPB in obtaining this record-breaking order."
TransUnion agreed to pay $15 million to settle the charges, with $11 million of this to be used to compensate consumers and $4 million to go into the CFPB's civil penalty fund, CFPB said.
TransUnion said that it has worked with the agencies during the last year to enhance its rental screening reporting practices, including making certain changes to how eviction records are reported.
TransUnion says it's made changes
"We believe these changes will soon become industry standard," the company said. "This settlement reflects the agencies' evolving regulatory objectives and our openness to join them in reasonable initiatives that are beneficial to consumers and support safe, affordable housing."
Separately, the CFPB fined TransUnion $8 million for "lying to consumers" since at least 2003 about timely placing or removing security freezes and locks on the credit reports of tens of thousands of consumers. TransUnion told consumers that their requests were completed when they were actually placed into a "years-long backlog," CFPB said.
The agency also charged TransUnion for failure to keep active-duty members of the military from prescreened solicitation lists.
For those violations, TransUnion agreed to pay an $8 million fine, about $3 million of which would go to consumers and $5 million paid into the CFPB victim's relief fund. TransUnion would also need to agree to "clean up its business practices," including addressing the problems with freeze and lock requests, the CFPB said.
In response, TransUnion said it is committed to helping consumers manage their credit information and that it has made changes to ensure timely placement and removal of security freezes and locks.
"We corrected associated system issues in 2020 and have processes in place to monitor and address any issues going forward," TransUnion said. It added that it has not admitted to any wrongdoing with either settlement.
"TransUnion agreed to these settlements to resolve these matters and proceed with our work providing important services and helping consumers reach their goals," TransUnion said.
How to check background reports for errors
The CFPB offers a number of consumer services including a checklist of how to check your rental background reports for errors.
You can also read more about consumer complaints — which total nearly a half million — against the credit reporting agencies in the CFPB's annual report.
"TransUnion, Equifax, and Experian routinely top the list of complaints submitted by consumers," CFPB Director Rohit Chopra said in a January 3 statement on the report. "We will be exploring new rules to ensure that they are following the law, rather than cutting corners to fuel their profit model."
Related Content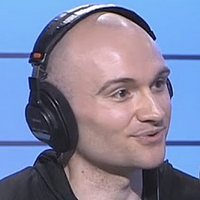 Joey Solitro is a freelance financial journalist at Kiplinger with more than a decade of experience. A longtime equity analyst, Joey has covered a range of industries for media outlets including The Motley Fool, Seeking Alpha, Market Realist, and TipRanks. Joey holds a bachelor's degree in business administration.