Did Equifax Botch Your Credit Score?
Equifax is in the news–yet again–this time for sending lenders the wrong credit score. Here's how to find out if you were affected and what to do next.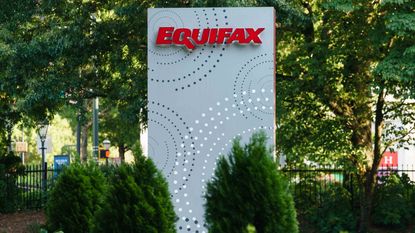 (Image credit: Getty Images)
Equifax just can't stay out of the news. On August 2, the company put out a statement saying that a coding error led to consumers getting wrong credit scores. The algorithm issue took place between March 17 through April 6, with roughly 300,000 consumers having their score boosted by 25 points–or worse–declining by 25 points. And consumers are rightly concerned.
And this is coming off the heels on the 2017 data breach that affected roughly 147 million consumers. To compensate for the breach, Equifax offered credit monitoring services to victims.
Were You 1 of 300,000?
The most pressuring question on most consumers' minds is figuring out if they were affected. And unfortunately the answer is not as cut and dry as one may think.
Subscribe to Kiplinger's Personal Finance
Be a smarter, better informed investor.
Save up to 74%
Sign up for Kiplinger's Free E-Newsletters
Profit and prosper with the best of expert advice on investing, taxes, retirement, personal finance and more - straight to your e-mail.
Profit and prosper with the best of expert advice - straight to your e-mail.
"There is absolutely no way a consumer would know if their scores were higher or lower during this 3-week period because of the programming issue," says credit expert John Ulzheimer, author of The Smart Consumer's Guide to Good Credit. You would have to have a Good Will Hunting knowledge of scoring models and know exactly how Equifax mis-programmed your credit report, he adds.
However, there is a backdoor way to try and figure it out. And it starts with asking yourself: Did you apply for credit? Credit here means did you apply for a new rewards credit card, a mortgage or home refinancing or auto loan during that three-week period. If your answer is yes, the next thing you need to ask yourself is: Was your application denied or approved at higher interest rates than what you were expecting? Lastly, you need either your "Adverse Action Notice" or your "Risk Based Pricing Notice," which details the terms and conditions that you were approved at. Both should indicate which report was pulled by the lender to determine your loan eligibility.
If you answered yes to applying for credit and the lender pulled your Equifax report, contact the lender and ask if your application was affected by the coding issue.
What About My Equifax (and other) Credit Reports?
If you're concerned about your actual credit report, there is a silver lining. The information that was in your Equifax–as well as your Experian and TransUnion–was not impacted and should be accurate. Remember, this is a programming issue, says Ulzheimer. This has no connection to the accuracy of your Equifax report or the credit scoring model used, he adds.
However, this doesn't mean that you should not give your credit reports a quick review and fix errors. From now until December 31, 2022, you are allowed to download your credit reports from Experian, Equifax and TransUnion on a weekly basis from annualcreditreport.com. You want to check each report for misinformation and dispute any issues using the credit bureaus' online dispute form.
What if the Lender Used a Different Report?
If either of your "Adverse Action Notice" or "Risk Based Pricing Notice" states that your application was determined using your Experian or TransUnion report, the lender may legitimately view you as a risk.
If that is the case, you need to boost your credit score through healthy credit habits. This includes paying your credit card and other loans on time, as well as keeping your credit utilization ratio under 30%.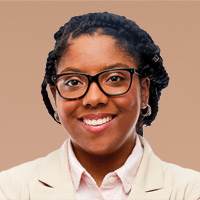 Ex-staff writer, Kiplinger's Personal Finance
Rivan joined Kiplinger on Leap Day 2016 as a reporter for Kiplinger's Personal Finance magazine. A Michigan native, she graduated from the University of Michigan in 2014 and from there freelanced as a local copy editor and proofreader, and served as a research assistant to a local Detroit journalist. Her work has been featured in the Ann Arbor Observer and Sage Business Researcher. She is currently assistant editor, personal finance at The Washington Post.