What Does Your Credit Score Really Mean?
Your score helps lenders assess the likelihood you'll repay a loan. It can also help you assess your credit health.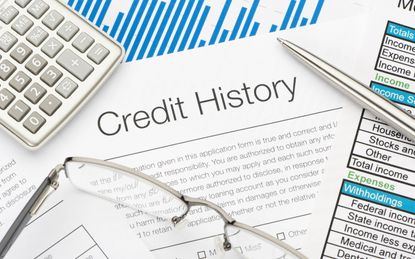 (Image credit: iStockphoto)
It's easy to get your credit score for free these days. Your bank or credit card issuer may offer it, and there are other options as well. Experian, one of the three major credit bureaus, supplies a free score and credit report at www.freecreditscore.com. Credit Karma (www.creditkarma.com) also offers a free score, as well as credit reports from the other two major credit bureaus, Equifax and TransUnion (you must create an account to get your score).
FICO, which invented the credit score, and the three credit bureaus offer monthly plans that provide your credit score and other features, such as credit monitoring, for prices ranging from $10 to $40 a month, depending on the level of service. But you probably don't need to sign up for a subscription service or pay for a credit score.
Know your score. Your credit score is designed to provide lenders with a way to assess the likelihood you'll repay a loan; your score also measures your financial well-being. But not all credit scores are created equal. The two big consumer credit scoring companies are FICO, whose scores are most commonly used in lending decisions, and VantageScore, a company created by the three major credit bureaus. The latest models of both scores operate on a scale of 300 to 850, but the formulas differ, and your scores could vary. Generally, a score of 750 or higher is considered excellent, and a score of about 700 or higher means you're managing your credit well.
Subscribe to Kiplinger's Personal Finance
Be a smarter, better informed investor.
Save up to 74%
Sign up for Kiplinger's Free E-Newsletters
Profit and prosper with the best of expert advice on investing, taxes, retirement, personal finance and more - straight to your e-mail.
Profit and prosper with the best of expert advice - straight to your e-mail.
Keep in mind that when you obtain a credit score, the number you'll see is not necessarily the score your lenders will use. Some large lenders have proprietary credit scores they've created for their own purposes, says Matt Schulz, chief credit analyst for LendingTree. Still, the free scores you find online or elsewhere provide a way to gauge your credit standing. In addition, a significant drop in your score could be a sign that you've been a victim of identity theft or that an error has popped up on your credit reports—say, because a lender has mistakenly flagged an account payment as past due. Don't rely completely on your score—you should periodically review your credit reports to monitor them for signs of fraud and to make sure the information used to compile your credit scores is accurate. Until April, you can check your credit report from all three credit bureaus weekly at no cost through www.annualcreditreport.com. After that, you can do it for free once every 12 months.
Getting granular. Most people are aware that paying bills late can hurt their score, but that's just one of the factors affecting your credit score. The five categories that make up your FICO score are payment history (35% of the total), amounts owed (30%), length of credit history (15%), new credit (10%) and credit mix (10%).
The amounts-owed category refers not only to how much you've borrowed but also to your credit-utilization ratio, which is the amount you owe on your credit cards as a proportion of your card limits (the ratio is calculated for individual cards as well as in the aggregate for all your accounts). Try to keep the ratio below 30%, and keeping it below 10% is even better, says Ted Rossman, an analyst at CreditCards.com.
The length of credit history would come into play when you, say, apply for multiple new lines of credit—for example, opening a bunch of retail cards to get discounts on your purchases. That can hurt your score, particularly if you have a short credit history. Finally, your credit mix is an assessment of your ability to successfully manage different types of credit, such as credit cards, installment loans and mortgage loans.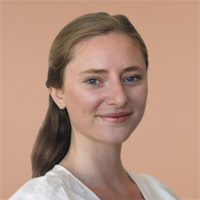 Staff Writer, Kiplinger's Personal Finance
Emma Patch joined Kiplinger in 2020. She previously interned for Kiplinger's Retirement Report and before that, for a boutique investment firm in New York City. She served as editor-at-large and features editor for Middlebury College's student newspaper, The Campus. She specializes in travel, student debt and a number of other personal finance topics. Born in London, Emma grew up in Connecticut and now lives in Washington, D.C.