Experian to Pay $650K Fine for Spamming People
People seeking to freeze their credit data online were hit with unsolicited emails and no way to opt out.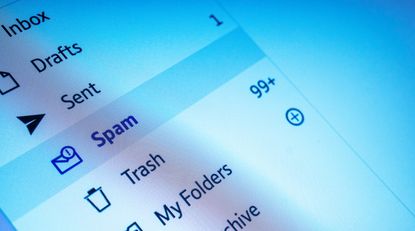 (Image credit: Getty Images)
Experian Consumer Services (ESC), part of consumer credit rating agency Experian, has agreed to pay a $650,000 fine to the Federal Trade Commission (FTC) for spamming consumers with marketing emails that did not include a way to opt out, as required by law.
The FTC said the California-based credit agency, which is also known as ConsumerInfo.com, sent consumers the unsolicited emails after they signed up for an account to manage their Experian credit report information.
A spokesperson for Experian, which tracks credit activity and provides credit reports, said in a statement that the company disagrees with the FTC's allegations but that the agreement allows Experian to move on and continue to focus on serving consumers. In addition to changes requested by the FTC, the company has also launched a new Email Preference Center, which can be found at the bottom of every marketing email communication, he said.
Subscribe to Kiplinger's Personal Finance
Be a smarter, better informed investor.
Save up to 74%
Sign up for Kiplinger's Free E-Newsletters
Profit and prosper with the best of expert advice on investing, taxes, retirement, personal finance and more - straight to your e-mail.
Profit and prosper with the best of expert advice - straight to your e-mail.
"By providing our customers with account updates and information, we're empowering them to take control of their financial lives, safeguard their identity and improve their financial health," the spokesperson said.
According to the FTC complaint filed with the Department of Justice, people who seek to freeze or take other steps to manage their Experian credit information online must create an ESC account. However, the FTC charges that those who signed up for the free account were spammed with emails unrelated to their Experian accounts and instead received marketing products and services, such as one promoting Experian Boost, which offers ways to improve credit scores.
People have right to opt out
"Signing up for a membership doesn't mean you're signing up for unwanted email, especially when all you're trying to do is freeze your credit to protect your identity," Samuel Levine, director of the FTC's Bureau of Consumer Protection, said in a statement. He added that consumers always have the right to unsubscribe from marketing messages.
ConsumerInfo.com did not provide "clear and conspicuous" information, however, notifying consumers that they have a choice of opting out of receiving additional marketing messages, the FTC said.
In addition to the fine, the FTC has issued a proposed order that would prohibit ECS from sending marketing emails that fail to offer a way to opt out of such messages. The order must be approved by a federal court before it can be put into effect, FTC said.
The FTC and other government agencies have been cracking down on email spam, scams and other online violations in recent years especially. Last week, the agency finalized an order requiring online counseling service BetterHelp to pay $7.8 million to settle charges that the company shared consumers' sensitive health data with third-parties including Facebook and Snapchat for advertising purposes, despite promises to keep such data private.
Some of that BetterHelp fine will be used to provide partial refunds to consumers, said the FTC, which has also banned the company from sharing personal consumer data for re-targeting.
In a statement, BetterHelp said it has never shared private information such as members' names or clinical data from therapy sessions with advertisers, publishers, social media platforms or any other similar third parties. It also said that it has never received payment from any third party for any kind of information about its members.
"The FTC alleged we used limited, encrypted information to optimize the effectiveness of our advertising campaigns so we could deliver more relevant ads and reach people who may be interested in our services," according to the company's statement. "This industry-standard practice is routinely used by some of the largest health providers, health systems and healthcare brands."
BetterHelp added, however that it understands the FTC's "desire to set new precedents around consumer marketing, and we are happy to settle this matter with the agency." It added that the settlement is not an admission of wrongdoing.
Related Content
Esther D'Amico is Kiplinger's senior news editor. A long-time regulatory journalist, Esther has covered a range of industries including antitrust and congressional affairs, infrastructure, transportation, climate change and the industrial chemicals sector. She holds a bachelor's degree in journalism and in English.