FTC Cautions Consumers on Heels of Latest Zelle Scam
The FTC issued a warning about a scam involving fake job offers.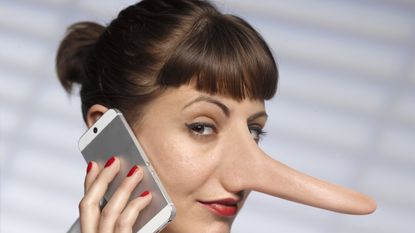 (Image credit: Peter Dazeley / The Image Bank)
On the heels of another Zelle scam hitting a big bank last week, the Federal Trade Commission (FTC) has issued a consumer alert advising the public to beware of scammers impersonating well-known companies, focusing this time on those recruiting for fake jobs on LinkedIn and other job platforms.
"Scammers are lurking on LinkedIn and other job sites, posing as 'recruiters' for well-known companies. But instead of looking to hire you, they're really looking to take your money and personal information," Larissa Bungo, FTC senior attorney, said in the alert.
While the warning honed in on scams involving job seekers, the scammer's trickery is similar across industries, experts say.
Subscribe to Kiplinger's Personal Finance
Be a smarter, better informed investor.
Save up to 74%
Sign up for Kiplinger's Free E-Newsletters
Profit and prosper with the best of expert advice on investing, taxes, retirement, personal finance and more - straight to your e-mail.
Profit and prosper with the best of expert advice - straight to your e-mail.
Imposters will push for money and personal information such as a driver's license, Social Security number or bank account number, and send an invoice asking for payment using Zelle or PayPal, according to the alert. "They promise to reimburse you," it adds, "but they won't because it's a scam."
Earlier this year, an FTC report revealed that consumers reported losing nearly $8.8 billion to scams in 2022, up more than 30% from 2021.
Imposter scams are most common
The agency received fraud reports from 2.4 million consumers last year, with the most commonly reported being imposter scams, followed by online shopping scams; prizes, sweepstakes and lotteries; and investment-related reports. Business and job opportunities rounded out the top-five fraud categories.
In a recent Zelle scam, fraudsters called Bank of America customers telling them that their accounts were being hacked by someone withdrawing cash from their accounts using the peer-to-peer payment platform. The imposters, who would instruct the customers to send the amount withdrawn back to themselves via Zelle, would then tell their victims to ignore any texts from the bank warning them of illegal activity because the caller was already taking care of the matter.
"If consumers fall victim to scams, the Zelle network has a new consumer reimbursement benefit for specific impersonating scam types," a Zelle spokesperson told Kiplinger in a written statement. "The bank reviews each case to determine if it qualifies, and consumers should understand the new rule does not cover all cases."
Bank of America did not respond to requests for comment.
The bank scam follows several others involving Zelle, which has been called out by various groups including several lawmakers such as Sen. Elizabeth Warren (D-MA) for what she referred to as "rampant fraud and theft" on its platform.
Warren, a member of the Senate Banking Committee, questioned Zelle's parent company Early Warning Services (EWS) last December on its fraud policy. She cited an October 2022 report released by her office that found the value of fraud and scams on Zelle jumped by more than 250% to more than $255 million in 2022, from over $90 million in 2020.
The report also found that less than half of the value (47%) of "unauthorized" transactions classified by EWS as fraud was returned to consumers in 2021 and the first half of 2022.
To avoid scams, the FTC advises consumers to never disclose personal information before doing some research. The agency advises consumers to contact the company directly using a phone number known to be legitimate or go to the company's website.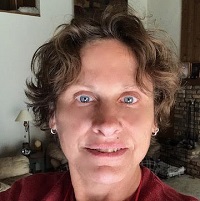 For the past 18+ years, Kathryn has highlighted the humanity in personal finance by shaping stories that identify the opportunities and obstacles in managing a person's finances. All the same, she'll jump on other equally important topics if needed. Kathryn graduated with a degree in Journalism and lives in Duluth, Minnesota. She joined Kiplinger in 2023 as a contributor,