Banking Scams: Beware Fraudsters Impersonating Your Bank
Scams — and the criminals behind them — are getting more creative in separating victims from their money.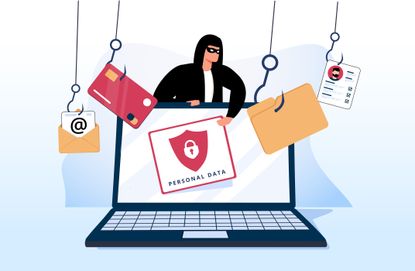 (Image credit: Getty)
Consumer scams are getting more and more creative with every year that goes by. The Federal Trade Commission (FTC) reported that consumers lost more than $5.8 billion to fraudsters in 2021, an increase of more than 70 percent over the previous year. And the data for 2022 is expected to be even higher when it's released, as criminals experiment with more intricate and inventive scams.

One of the latest technology-aided gambits involves scammers contacting you pretending to be your bank, in order to steal sensitive data and take over your accounts. So how do these scams work, and how can you protect yourself?
Bank spoof scams: How they work
The Detroit Free Press reports on a recent surge in scammers targeting checking accounts and bank accounts, particularly during the recent holiday shopping rush. The latest trend is to impersonate or "spoof" bank fraud departments.
Scammers and criminal gangs reach out to potential victims via fake text messages, phishing emails, or telephone calls — both live and pre-recorded. Once they've successfully impersonated the victim's bank, scammers hope to confuse their mark into believing fictional stories about crooks hacking into their bank accounts.
Subscribe to Kiplinger's Personal Finance
Be a smarter, better informed investor.
Save up to 74%
Sign up for Kiplinger's Free E-Newsletters
Profit and prosper with the best of expert advice on investing, taxes, retirement, personal finance and more - straight to your e-mail.
Profit and prosper with the best of expert advice - straight to your e-mail.
The scammer tries to convince the victim to reveal personal information or to click on fraudulent links to help "stop the crooks" when, of course, the scammer's real goal is to take over their bank account themselves.
Scammers use these fake, urgent warnings to panic you into acting before you have time to think, according to the FTC. This "fight or flight" feeling is what helps scammers achieve their goals — and it usually succeeds unless potential victims understand how to protect themselves.
Related payment scams
The American Bankers Association reports that scammers also attempt intricate phishing attempts to trick consumers into using person-to-person payment apps to transfer money to the crooks, under the guise of a legitimate business or someone you trust. Criminal gangs usually already have some of their intended victim's personal details, often gained through a data breach, which they use to make the scam harder to detect.
PayPal, Venmo, CashApp and Zelle are the preferred money-transfer apps for scammers. According to the Consumer Financial Protection Bureau (CFPB), consumers lost $130 million in 2021 by mistakenly sending money to scammers via these payment apps or similar services.
How to protect yourself
To guard against these types of scams, follow a few cardinal rules from the CFPB:
Never trust Caller ID, especially when they ask for private information. Banks will never call and ask you for that info over the phone, to avoid this exact scenario.
Worried that a call or message is fake? Don't use the number provided. Instead, reach out to your bank or credit card company via their mobile app or via their official phone number, which is usually located on bank statements and on the back of your credit or debit card.
Never share passwords or numbers for Social Security, credit cards, or bank accounts.
Never send money to someone you don't know. If you think you sent money to a scammer, contact your bank or the payment app operator you used to report a potential mistake and hopefully recover your funds.
Put your number on the National Do Not Call Registry to avoid robocalls from scammers. Go to www.donotcall.gov or call (888) 382-1222.
Submit complaints about scammers and fraudulent activities to www.consumerfinance.gov/complaint.
Related Content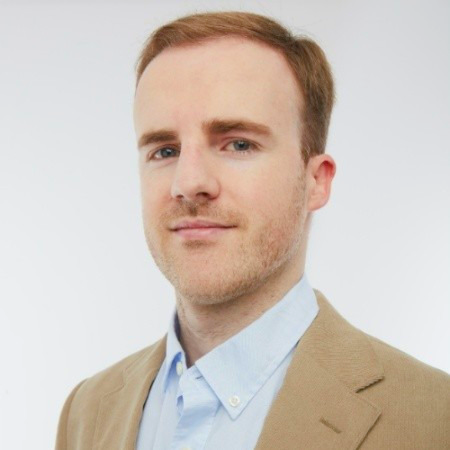 Audience Engagement Manager, Kiplinger.com
Ben Demers manages digital content and engagement at Kiplinger, informing readers through a range of personal finance articles, e-newsletters, social media, syndicated content, and videos. He is passionate about helping people lead their best lives through sound financial behavior, particularly saving money at home and avoiding scams and identity theft. Ben graduated with an M.P.S. from Georgetown University and a B.A. from Vassar College. He joined Kiplinger in May 2017.