Don't Fall for Timeshare Exit Scams
Sketchy firms are targeting older timeshare owners with hollow promises to get them out of their contracts for a hefty upfront fee.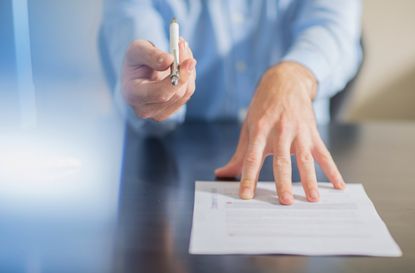 (Image credit: Koko Productions & Photography (Koko Productions & Photography (Photographer) - [None])
Timeshare owner Ed Roach, of Maplewood, Mo., still remembers the telephone call he got in 2017 from a timeshare exit firm claiming to be associated with Wyndham resorts. Timeshare policies change regularly, the caller noted, inviting him to a seminar to learn about the latest developments. Plus, he'd get a free dinner and an iPad.
Roach, now 74, a retired medical lab technologist, showed up for the seminar at a nearby hotel and soon found himself alarmed. Your children will inherit the debt burden of paying your timeshare maintenance fees, which can reach $2,000 or more per year, the timeshare exit firm's presenter claimed. And hurricanes and other weather disasters will cause your fees to keep going up, the presenter claimed.
Roach and his wife enjoyed the timeshare in Panama City Beach, Fla., for which they paid $75,000 more than two decades ago. But they worried about saddling their two adult children with its costs and about paying for it if their health declined and they couldn't travel. The exit firm said it could take the timeshare off their hands immediately. So Roach paid the exit firm's "required" $25,000 fee upfront on his credit card. "I just kind of panicked," Roach says. "They did a really good job of selling the fear."
Subscribe to Kiplinger's Personal Finance
Be a smarter, better informed investor.
Save up to 74%
Sign up for Kiplinger's Free E-Newsletters
Profit and prosper with the best of expert advice on investing, taxes, retirement, personal finance and more - straight to your e-mail.
Profit and prosper with the best of expert advice - straight to your e-mail.
But after five or six days, no one contacted Roach about the timeshare. He called the exit firm repeatedly, finally reaching a salesperson who didn't know anything about his contract. Roach and his wife decided to cancel, given the red flags, but the exit firm said it was too late. And as Roach learned, the timeshare exit firm wasn't even associated with Wyndham. Roach lost his $25,000, and he still has his timeshare. And the iPad that he was promised for showing up? It was only a cheap knock-off.
Older timeshare owners like Roach are targets for a growing number of timeshare exit companies that inundate owners with direct mailings, telemarketing, and free lunch and dinner seminar invitations, claiming they can release them from their timeshare obligations—for a fee. About 9.6 million households own some type of timeshare.
Complaints about timeshare exit companies are escalating, says Michelle Corey, president of the Better Business Bureau in St. Louis. The St. Louis BBB received more than 350 consumer complaints from around the U.S. between 2017 and 2019 regarding numerous Springfield, Mo.–based timeshare exit businesses. The companies collected more than $2.2 million from consumers in at least 46 states but never got them out of their timeshare contracts, the BBB says.
Resort developers do not partner with timeshare exit firms, according to the American Resort Development Association (ARDA), the trade association for the vacation ownership and resort development industries. Wyndham and other developers have filed lawsuits against timeshare exit firms, alleging false advertising and misleading claims. The owner of the timeshare exit firm that Roach paid money to told the BBB he was closing his companies down, according to the BBB.
The companies operate in southwest Missouri to be near Branson, Mo., a popular vacation and tourist destination. Many victims are retirees in their seventies and eighties.
"Retirees are in desperate need to get rid of timeshares with escalating annual maintenance fees, and they're finding there really is no market for resale," Corey says. "They thought their properties would appreciate in value over time, but that did not happen. Now they're trying to unload them."
Older owners typically stop using their timeshares when they can no longer travel because of age or illness. But timeshares often sell for as low as $1 on the internet, giving them few options. "The vast majority of owners have no idea their timeshares are basically worth nothing," says Brian Rogers, founder of Timeshare Users Group, an online forum for timeshare owners.
Timeshare exit companies typically charge upfront fees ranging from $2,500 to $10,000 and promise a money-back guarantee if they don't get an owner out of a contract within 12 to 18 months, although some firms work on a longer timeline of 36 months. By the time owners realize they are being scammed, the companies have closed down or gone bankrupt, or they simply never get the owner out of the timeshare. Some of the exit companies falsely tell owners their timeshare deed has been transferred and to stop paying maintenance fees; owners eventually discover that their timeshare is in foreclosure and their credit is damaged.
The BBB says that many of the companies holding timeshare-relief presentations don't do the exit work and instead subcontract it to law firms and other entities. The companies never pay the subcontractors, or the subcontractors get paid but don't complete the work.
If you're trying to get out of a timeshare contract, don't pay upfront money to a company or a lawyer promising to help you. A money-back guarantee from a scammer is worthless, and timeshare exit companies are not regulated, says Robert Clements, general counsel for ARDA.
Read any contract you may be offered closely; some timeshare firms contend in the fine print that a foreclosure on your timeshare is considered an exit "success," Clements says. If a company promises to put your money in escrow, understand that you have no assurances the firm won't just keep it. "It's sad, because these companies are taking so much money and leaving consumers in the dark," he says. "This is a multimillion-dollar consumer protection issue that is happening all around the country."
A Safer Route to Get Rid of an Unwanted Timeshare
If you're looking to exit your timeshare contract, reach out to your resort management company or timeshare developer directly. Ask if it has a deed-back or surrender program to free you from your obligation. Companies sometimes allow owners to surrender their timeshares, although you may have to prepay maintenance or other fees. You don't need a timeshare exit company to help you do this. The exit firms sometimes contact the resorts to surrender the timeshares of clients who don't realize they could do it themselves and avoid paying an intermediary.
Don't be frightened into signing up with an exit company because you worry about burdening your children with a timeshare after you die. Anyone who inherits a timeshare has the option to decline it, says Dennis Beaver, a Bakersfield, Calif., consumer lawyer.
Don't pay upfront fees to a timeshare donation company, either. Some will charge you several thousand dollars to coordinate your donation and promise you a sizeable charitable deduction. But you can only deduct your timeshare's fair market value—which may be zero. Also, few charities accept timeshares, and unscrupulous donation companies may not actually release you from your ownership or your maintenance fees.
Check responsibleexit.com, a website that is co-sponsored by ARDA, for consumer alerts about timeshare exit companies that have gone bankrupt. And report problems or complaints to the Federal Trade Commission, your state attorney general or the local Better Business Bureau.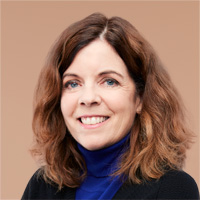 Associate Editor, Kiplinger's Retirement Report
Mary Kane is a financial writer and editor who has specialized in covering fringe financial services, such as payday loans and prepaid debit cards. She has written or edited for Reuters, the Washington Post, BillMoyers.com, MSNBC, Scripps Media Center, and more. She also was an Alicia Patterson Fellow, focusing on consumer finance and financial literacy, and a national correspondent for Newhouse Newspapers in Washington, DC. She covered the subprime mortgage crisis for the pathbreaking online site The Washington Independent, and later served as its editor. She is a two-time winner of the Excellence in Financial Journalism Awards sponsored by the New York State Society of Certified Public Accountants. She also is an adjunct professor at Johns Hopkins University, where she teaches a course on journalism and publishing in the digital age. She came to Kiplinger in March 2017.