Scams Cost Consumers $8.8 Billion in 2022 — The Top Five Frauds
Losses from scams jumped to shocking new highs last year. These are the five most common frauds.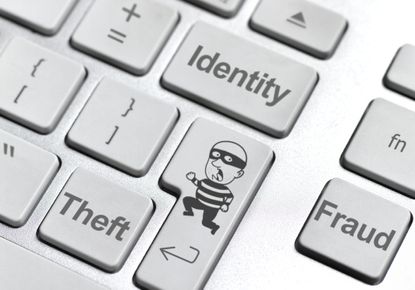 (Image credit: Getty Images)
Scams continued to break records for separating consumers from their hard-earned money in 2022. New data from the Federal Trade Commission (FTC) reveals that last year, consumers reported a huge increase in losses from fraudsters compared to the previous year. See the top five scams and find out what you can do to safeguard your assets and not fall victim to a fraudster.
2022 scams shatter previous records
2.4 million consumers contacted the FTC to report scams last year. Their reported $8.8 billion lost from fraud represent an alarming 30% jump from 2021's total —$6.1B lost from scams.
Despite a decrease in scam reports (from 2.9M to 2.4M year over year) the average consumer loss increased by nearly 75%. The average loss per consumer in 2022 was $3,666, as compared to $2,103 in 2021.
Subscribe to Kiplinger's Personal Finance
Be a smarter, better informed investor.
Save up to 74%
Sign up for Kiplinger's Free E-Newsletters
Profit and prosper with the best of expert advice on investing, taxes, retirement, personal finance and more - straight to your e-mail.
Profit and prosper with the best of expert advice - straight to your e-mail.
Investment scams accounted for $3.8B in losses in the U.S., more than double the $1.8B 2022 total. This corresponds to a record year for cryptocurrency hacking, which cost crypto owners worldwide an oddly identical $3.8B.
Social media was the most lucrative medium for scammers, accounting for $1.2B of total losses. Phone calls resulted in the highest median loss at $1,400 per person. Average consumer losses to scams have increased steadily each year since 2018. FTC data on the top fraud category, imposter scams, illustrates the yearly upward trend:
2018: $492.0M in total consumer losses reported
2019: $900.2M
2020: $1.229.4M
2021: $2,400.6M
2022: $2,666.7M
Top frauds by category
The FTC's Consumer Sentinel Network tracks all consumer fraud complaints by category. Below, we break down the top five fraud categories of 2022 by total complaints and percentage of overall reports filed:
Swipe to scroll horizontally
| Category | Number of Reports | Total $ Loss | Median $ Loss |
| --- | --- | --- | --- |
| 1. Imposter Scams | 725,989 | $2,666.7M | $1,000 |
| 2. Online Shopping | 327,609 | $358.1M | $180 |
| 3. Prizes, Sweepstakes, Lotteries | 143,132 | $301.9M | $907 |
| 4. Investments | 104,703 | $3,820.0M | $5,000 |
| 5. Business, Job Opportunities | 95,399 | $367.4M | $2,000 |
The FTC breaks down the concerning data in the following graphic:
How to protect yourself
Consider these tips to guard against the most common types of scams:
Never trust caller ID on your phone, especially when the caller asks for private information. Banks will never call and ask you for that info over the phone, to avoid this exact scenario. Reach out to your bank or credit card company via their mobile app or via their official phone number.
Be skeptical of online shopping sites and email offers with suspiciously low prices, no return policy, or missing/negative online reviews.
Never share passwords or numbers for Social Security, credit cards, or bank accounts.
Don't send money to someone you don't know, even if you've been chatting online through a dating platform or social media. If you've never met in person, and they ask for funds, there's a high likelihood they're trying to scam you.
Watch out for scam job listings that guarantee you a job or demand money for training, certification or supplies.
Designate a trusted contact on your financial accounts that the bank can contact if they detect potential scams or financial exploitation.
Put your number on the National Do Not Call Registry to avoid robocalls from scammers. Go to www.donotcall.gov or call (888) 382-1222.
Submit complaints about scammers and fraudulent activities to www.consumerfinance.gov/complaint.
Related Content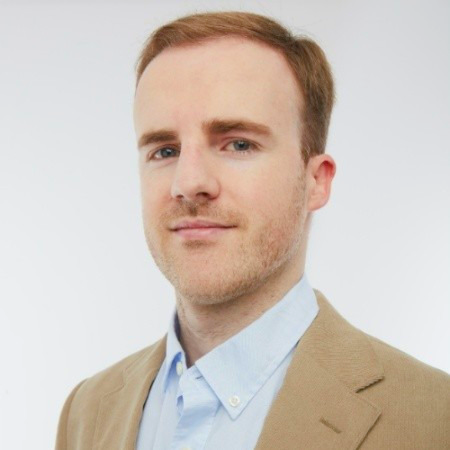 Audience Engagement Manager, Kiplinger.com
Ben Demers manages digital content and engagement at Kiplinger, informing readers through a range of personal finance articles, e-newsletters, social media, syndicated content, and videos. He is passionate about helping people lead their best lives through sound financial behavior, particularly saving money at home and avoiding scams and identity theft. Ben graduated with an M.P.S. from Georgetown University and a B.A. from Vassar College. He joined Kiplinger in May 2017.