Romance Scams to Beware — Signs of a Scammer at Work
People seeking love and connection are attractive targets for fraudsters. Avoid these romance scams that prey on your best intentions.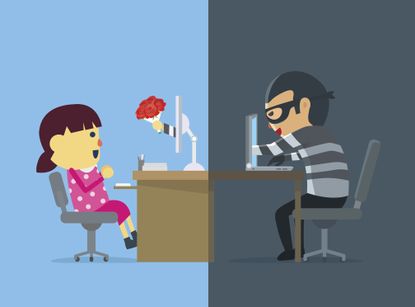 (Image credit: Getty Images)
Valentine's Day is gearing up to be big this year. The National Retail Federation projects that consumer spending will reach nearly $26 billion. The romance scams that inevitably accompany the Valentine's celebrations are, as usual, ramping up too — the Federal Bureau of Investigation (FBI) and the Better Business Bureau (BBB) have warned lovestruck consumers against being scammed out of their money. And, whether f you're celebrating your love or looking for a new spark tomorrow, you should be aware of several all-too-common romance scams that exploit people at their most hopeful and vulnerable.
Common romance scams
Impostor websites
The BBB reports a spike in impostor website activity around Valentine's Day. Jewelry scammers borrow official photos, logos and sale graphics directly from legitimate jewelry websites and then offer seemingly unbeatable prices. The impostor websites look and perform eerily similar to the real thing, right until they take your money and send nothing back.
Subscribe to Kiplinger's Personal Finance
Be a smarter, better informed investor.
Save up to 74%
Sign up for Kiplinger's Free E-Newsletters
Profit and prosper with the best of expert advice on investing, taxes, retirement, personal finance and more - straight to your e-mail.
Profit and prosper with the best of expert advice - straight to your e-mail.
Scammers also use similar tricks to build fake online dating sites. These are lookalikes to major websites, such as like Match.com that steal personal data and credit card information from idealistic love-seekers.
The BBB lists the following red flags of impostor sites:
Customer service is nonexistent and unreachable.
The prices are literally too good to be true.
The seller requests customers pay with cryptocurrency or a cash-based phone app.
Fake florists
If you're trying to order last-minute flowers for a loved one, beware the fake florist grift. The BBB has a deep catalog of scammed consumers who thought they ordered from a legitimate retailer and then received extremely subpar flowers - or nothing at all. The scammers use the same tricks as jewelry scammers - attractive websites with prices that are so good you can't ignore them. Do your research before sharing your personal information.
Watch for these red flags:
The prices are much, much lower than any other flower site.
You can't find a return policy or satisfaction guarantee.
There are no reviews or all bad reviews for the business.
Romance scams on social media
The FBI, the Consumer Financial Protection Bureau (CFPB) and other federal agencies have issued alerts warning of various types of schemes carried under the guise of love. In 2020 alone, U.S. victims lost a record $304 million to romance scams, an increase of 50% from 2019, according to Federal Trade Commission (FTC) Consumer Sentinel data. The median dollar loss per individual was $2,500, a nearly fourfold increase from 2016.
Older people are particularly at risk for romance scams, with an average of $9,500 in losses each. The CFPB states that victims of all ages can be vulnerable to these schemes. Indeed, online, where scammers are increasingly using fake social media profiles to connect, victims aged 18 to 39 were twice as likely as older adults to be targeted.
According to the FTC, more than a quarter of people who reported losing money to fraud in 2021 said it started on social media. Altogether, more than 95,000 people lost $770 million to fraud initiated on social media platforms last year, an eighteen-fold increase over 2017.
"For scammers, there's a lot to like about social media," according to the FTC. "It's a low-cost way to reach billions of people from anywhere in the world. It's easy to manufacture a fake persona, or scammers can hack into an existing profile to get 'friends' to con. There's the ability to fine-tune their approach by studying the personal details people share on social media."
Romance scams are the second most profitable fraud on social media behind investment scams, according to the FTC. And more than a third of people who lost money to an online romance scam said it started on Facebook or Instagram.
Signs of a romance scam
To spot red flags, it's a good idea to talk to people you know about anyone you meet online and listen to their input about whether something doesn't seem right.
One way to detect a scammer is to use Google to do a reverse image search of any photos online connections may share. This includes photos of the person and even of such mundane things as pictures of their meals. Scammers often reuse the same photos.
According to the FTC, these scammers typically say they're living or traveling outside the U.S. They'll say they're working on an oil rig or in the military or are a doctor with an international organization to help cover difficulties in communication or making in-person arrangements.
Common requests include asking for money to pay for travel or medical expenses or for customs fees to retrieve something or to pay a gambling debt. They also say they need money to pay for a visa or travel documents, possibly even to make a long-awaited personal encounter happen. And they'll often ask the victims to use gift cards or wire transfers to send funds. These methods make money virtually impossible to recover once sent.
The FBI has its own list of romance scam red flags:
The scammer makes promises to meet in person but gives excuses as to why they can't.
The scammer will ask for money once they gain your trust. Typically, they explain they have an owed debt, need financial assistance, or they ask for travel funds.
The scammer will request money through methods that make it hard to be traced and hard to get back.
The scammer may ask to leave a dating service or social media site to communicate directly.
How to outsmart a romance scammer
Whatever you do, don't send money or gifts to anyone you've never met in person, authorities say. Don't sign legal documents or give account numbers to these people or open joint accounts with them either.
The FBI has some advice on what you can do to limit your risk:
Be careful what you post and make public online.
If you suspect a scam, stop communicating with the person immediately.
Conduct a reverse image search of the person's photo(s). If it is associated with another name or profile, it is likely a scam.
Take things slow and ask a lot of questions.
Never send money to someone you have only communicated with online or by phone
The Commodity Futures Trading Commission offers these additional suggestions:
Keep conversations on dating or social media platforms. Many platforms utilize harmful language filters that can detect fraud. Fraudsters want to quickly move conversations to private messaging apps to avoid detection.
If contacts refuse to meet or video chat, that should be a red flag. Try other ways to verify their identities in real-time. For example, ask the person to send a selfie holding a piece of paper with your name and date next to his or her face.
Before making any investment, get a second opinion. Talk it over with a financial advisor, trusted friend, or family member.
Never pay more money to get your money back. If you suspect fraud, report it immediately to the Internet Crime Complaint Center.
Learn more about romance scams at consumer.ftc.gov or other reliable websites.
Related Content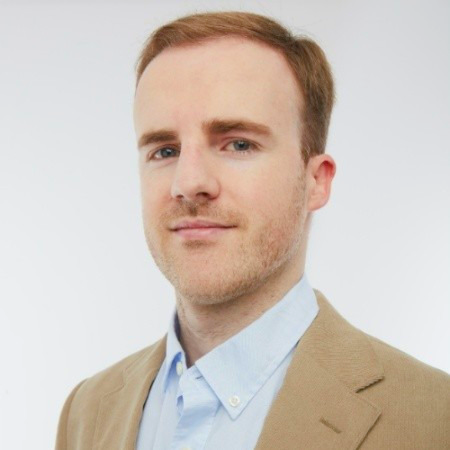 Audience Engagement Manager, Kiplinger.com
Ben Demers manages digital content and engagement at Kiplinger, informing readers through a range of personal finance articles, e-newsletters, social media, syndicated content, and videos. He is passionate about helping people lead their best lives through sound financial behavior, particularly saving money at home and avoiding scams and identity theft. Ben graduated with an M.P.S. from Georgetown University and a B.A. from Vassar College. He joined Kiplinger in May 2017.