Scam Alert: 4 Types of Fraud That Target the Elderly (and How to Beat Them)
Scams target people of all ages, but the most vulnerable tend to be older adults — and the money they lose can have a big impact on their retirement. According to the National Council on Aging, seniors lose an estimated $3 billion each year to financial scams!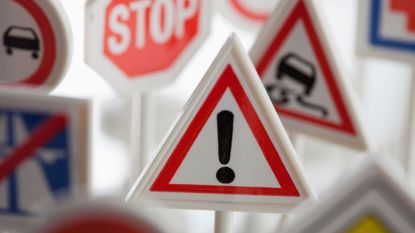 (Image credit: Getty Images)
Those in or near retirement can't afford to fall for scams. Retirees are on a fixed income, so losing money to fraud is especially detrimental to them, as the money lost often cannot be replaced. It's important to understand why fraudsters target seniors and how you can be savvier than the scammers.
There are several reasons scammers target seniors. The biggest reason is they often have more money. People 50 and older hold 83% of the wealth in America, and households headed by people in their 70s have the highest median net worth. Scammers see this as an opportunity.
In addition, seniors were raised to be polite. Older Americans may think it's rude to hang up the phone on someone, and scammers can exploit their hesitation to disconnect. Finally, seniors tend to be lonely and more eager to talk to a stranger on the phone. Scammers might also target widows or older divorced women who are emotionally vulnerable.
Here are four of the most common scams seniors should watch out for:
1/3
Imposter Scams
Imposter scams are the most costly and most prevalent type of scam. They involve a scammer pretending to be someone you trust to trick you into handing over money or personal information, like a password, bank account information or your Social Security number. Scammers also target the elderly by impersonating officials from the Social Security Administration. Callers threaten victims with arrest or other legal action if they do not follow their instructions. The scammer might also say they want to help activate a suspended Social Security number.
What to do: If you receive a call from someone claiming to be with the IRS or Social Security Administration, it is a scam, and you should hang up! The IRS never asks for personal information over the phone, and the Social Security Administration rarely contacts you over the phone unless there is ongoing business. They also never make threats about arrests or legal action.
2/3
Medicare Scams
This is another type of imposter scam as thieves pose as a Medicare representative to get older people to give them their personal information. If someone calls claiming to be from Medicare and asks for your Social Security number or bank information to get you a new card or new benefits, it's a scam.
What to do: Do not give personal information to a caller claiming to be from Medicare, and remember, you can't trust the caller ID. Scammers find ways to make the calls appear to be coming from Medicare even when they're not. Before you give any personal information, initiate your own call to Medicare at 1-800-MEDICARE. You can use that same number to report any suspicious calls you receive.
3/3
Sweepstakes & Lottery Scams
Running out of money is one of the most common fears we hear from people in or near retirement. That may be why seniors are falling for scams that promise a big payout. Scammers will reach out via phone, email or through the mail to tell you that you won a lottery or sweepstakes of some kind and need to make a payment to unlock the supposed prize. Seniors might receive a check that they can deposit in their bank account, and a few days later, it will be rejected because it's fake. During those few days, scammers will quickly collect money for supposed fees or taxes on the prize, which they pocket, while the victim has the "prize money" removed from his or her account as soon as the check bounces.
What to do: So, how can we protect our loved ones? It's important to have a conversation with older family members about warning signs of a scam. If an elderly parent is convinced they're getting a deal, but you're convinced it's a scam, talk about why. For example, let them know the IRS will never call them, so the person on the phone may be a scammer. Or tell them they can't win the lottery without buying a ticket, so the letter they got in the mail or the email they received is not legitimate. If you're traveling a lot this summer or you don't live near your elderly parents, ask a trusted neighbor to keep an eye on them. It's important to have someone watching out for our seniors.
If you or a family member has been a victim of a scam, it's important you report it. Start by filing a report with the state attorney general. You should also file a complaint with the Better Business Bureau. If you feel like anything is suspicious on your credit card statement, call your credit card company to freeze the payment and get a new card number.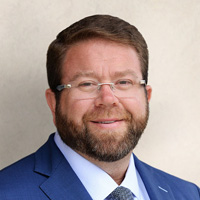 Founder & CEO, Drake and Associates
Tony Drake is a CERTIFIED FINANCIAL PLANNER™and the founder and CEO of Drake & Associates in Waukesha, Wis. Tony is an Investment Adviser Representative and has helped clients prepare for retirement for more than a decade. He hosts The Retirement Ready Radio Show on WTMJ Radio each week and is featured regularly on TV stations in Milwaukee. Tony is passionate about building strong relationships with his clients so he can help them build a strong plan for their retirement.