How Do I Spend My Bitcoin? (And Where?)
You can invest in Bitcoin, but seeing as it's a digital currency, you can spend it, too – at a rapidly growing number of businesses. Here's how.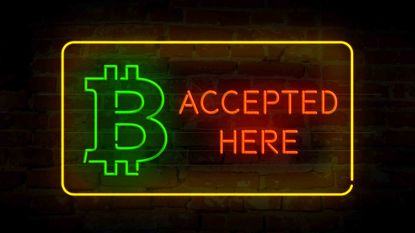 (Image credit: Getty Images)
A recent rally to all-time highs has sparked yet another wave of interest in Bitcoin (BTC). Logically, much of the renewed emphasis is on Bitcoin as an investment. But BTC is also at its core a digital currency, and with every day that goes by, a growing number of businesses are allowing people to buy and sell goods and services with it.
So for a moment, let's put on our consumer goggles and talk about how to spend your Bitcoin.
Firstly, it's important to note that Bitcoin is often recognized as a "store of value" today, and thus it's more similar to gold than it is to the dollar, pound or yen, for example. The wild fluctuations in value and sentiment toward future price rallies are such that many investors are unwilling to use their BTC to make purchases.
Subscribe to Kiplinger's Personal Finance
Be a smarter, better informed investor.
Save up to 74%
Sign up for Kiplinger's Free E-Newsletters
Profit and prosper with the best of expert advice on investing, taxes, retirement, personal finance and more - straight to your e-mail.
Profit and prosper with the best of expert advice - straight to your e-mail.
However, an important facet of cryptocurrency adoption is practicality. For Bitcoin to become more widely accepted around the world, more adopters will need to feel emboldened to actually use the cryptocurrency. At the same time, merchants will have to see proof that customers will actually use BTC, and that the costs of offering it as a payment option will be worth it.
Progress is being made. A growing number of companies have added Bitcoin and other cryptocurrencies as a form of payment. For example, Tesla (TSLA) began accepting BTC for its vehicles in early 2021 (then backed out in May, then resumed accepting Bitcoin in July). And PayPal (PYPL) recently developed a crypto checkout service that can be used at all of its 29 million merchants worldwide.
Read on as we explain how to store and spend your Bitcoin, and then we'll discuss many of the places that will let you pay in BTC.
How to Store and Spend Bitcoin
Online exchanges including Coinbase (COIN) and Binance are popular places to buy and sell Bitcoin. But when it comes to spending it, you'll need a little more than an online portfolio.
Fortunately, just like with fiat (traditional) money, you have some options available to you.
With your dollars, pounds and yen, you can store your money in a bank. From there, you can spend it digitally, say through a bank transfer or even PayPal. You can use a debit card, too. And, of course, you can always withdraw your money and physically stuff it in a wallet and spend it that way.
Storing cryptocurrency involves a "wallet" as well – but because it's digital money, your wallet must be digital as well. You can use software-based wallets such as Metamask or Coinbase Wallet on your desktop, or to access your crypto from anywhere using your smartphone. Physical wallets exist, too: USB devices that store your cryptocurrency electronically.
And actually, it's even possible to use paper wallet services for your crypto, which is the closest you'll get to spending your BTC as if it were actual cash. With this method, you'll have a piece of paper with two QR codes: one can be used to receive cryptocurrency, and the other can be used to spend it.
Buying goods from online businesses that accept Bitcoin is easy if you have a cryptocurrency wallet with an integrated browser or browser extension. If you don't, most wallets offer easy to copy-and-paste SegWit (segregated witness) addresses that come accompanied by a QR code to make it simple to send and receive specific cryptocurrencies both online and offline.
The transaction typically involves going to wallet's "send" option, entering the wallet address of the recipient, selecting which currency and how much you'd like to send, then approving the transaction.
Of course, if you'd prefer something simple and familiar, you can spend your Bitcoin and other cryptocurrencies by using crypto-linked debit cards. Even major processors such as Visa (V) and Mastercard (MA) offer these products, and you can use them for everyday expenses just like you would a traditional debit or credit card.
Where to Spend Bitcoin Online
Bitcoin is becoming easier than ever for holders to spend as they wish online, which has helped to pave the way for greater practicality and adoption across the wider world of crypto.
A quick smattering of leading online retailers that allow users to add money to their accounts using Bitcoin and/or other cryptocurrency:
In a few instances, online shops such as Etsy (ETSY) don't directly accept Bitcoin, but customers and vendors have found ways around the payment systems to send and receive BTC anyway.
A number of service providers accept Bitcoin payments, too, either directly or through third-party service providers, including:
You can even pay for your schooling with Bitcoin; the University of Pennsylvania's Wharton School recently started accepting cryptocurrencies for its online executive education program.
Where to Spend Bitcoin Offline
You can spend your Bitcoin in the physical world, too. While the number of options isn't nearly as robust as online, several retailing and restaurant giants have opened their companies up to accepting BTC, including:
(Note: Some businesses might not accept Bitcoin or crypto at all locations.)
More companies are joining the fray of late. Earlier this year, Landry's – the parent company of Del Frisco's, Morton's, Chart House and Bubba Gump Shrimp, among other restaurants – said it would be accepting Bitcoin across most of its locations. McDonald's (MCD) and Burger King (QSR) are experimenting with accepting cryptocurrency in some international locations.
If you're interested in knowing which stores around you accept cryptocurrency payments, it's worth consulting Coinmap, which shows both merchants and ATMs. Bitcoin.com has a map detailing where Bitcoin is accepted.
Taxes Are the Tricky Part
The IRS taxes Bitcoin just like any other investment like stock and bonds, meaning that the length of time you own the asset will impact the capital gains tax rates you pay for trading profits. If you hold it for less than a year, then sell it for a profit, you will pay short-term capital gains rates of between 10% to 37%, depending on your income. If you hold Bitcoin for more than a year, then sell it for a profit, you're looking at long-term capital gains of either 0%, 15% or 20%.
The thing is, these same rules apply when you spend Bitcoin.
If you spend $200 worth of Bitcoin that you purchased for $100, you will have to pay capital gains taxes on that $100 of "profit." If you spend $200 worth of Bitcoin that you purchased for $400, you can claim $200 in capital losses. (Individual filers can deduct up to $3,000 in capital losses each year.)
Sure, taxation laws surrounding the cryptocurrency can change quickly. Maxim Manturov of Freedom Finance Europe tells FX Empire that "The crypto market lacks stability and can start being regulated any time, which actually already happened in China. The Chinese government banned banks and payment systems from using Bitcoin."
Back here in the U.S., the possible beginnings of cryptocurrency regulation recently popped up in a bipartisan infrastructure bill.
For now, however, the current tax code likely won't completely stop the industry's most eager consumers. But they might keep a few spenders from making purchases with their Bitcoin. Either way, anyone in the cryptocurrency ecosystem should know the tax consequences of spending their hard-earned digital coins.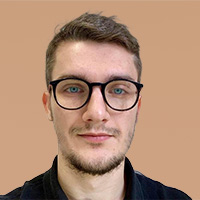 Contributing Writer, Kiplinger.com
Dmytro is a tech and finance writer based in London. His work has been published in The Diplomat, IBM, Investing.com, FXEmpire, Investment Week and FXStreet.