Loan Lender Sued for 'Trapping' Borrowers
Heights Finance was charged over a loan-churning scheme that aggressively pushed borrowers to refinance.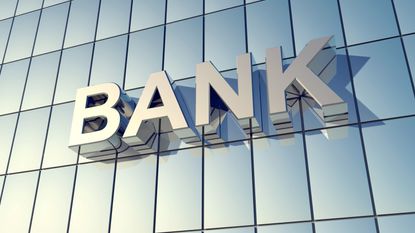 (Image credit: Getty Images)
The government's consumer watchdog group is suing high-cost installment lender Heights Finance Holding and its subsidiaries for illegal loan-churning practices that collected hundreds of millions of dollars in loan costs and fees from struggling borrowers.
In a complaint filed in a South Carolina district court, the Consumer Financial Protection Bureau (CFPB) alleges that Heights Finance identifies borrowers who are struggling to pay their existing loan debt and "aggressively pushes" them to refinance.
According to a Federal Reserve Bank of New York report earlier this year, the number of U.S. households grappling with paying off debt is rising, as Kiplinger reported. The chief culprits behind the increase are mortgages, credit card balances and auto loans, which together helped drive U.S. household debt to hit a record $16.90 trillion at the end of 2022, as reported.
Subscribe to Kiplinger's Personal Finance
Be a smarter, better informed investor.
Save up to 74%
Sign up for Kiplinger's Free E-Newsletters
Profit and prosper with the best of expert advice on investing, taxes, retirement, personal finance and more - straight to your e-mail.
Profit and prosper with the best of expert advice - straight to your e-mail.
In the Heights Finance matter, the CFPB said in a statement that borrowers "become trapped in the loan-churning scheme and often are forced to refinance multiple times."
The agency is seeking to end the company's illegal loan-churning practices, gain compensation for harmed consumers and require the company to pay a fine.
CURO Group Holdings, which acquired Heights Finance in November 2021, denied the allegations in a statement and said it will "vigorously defend" its business practices.
The complaint relates to certain small loans originated by Heights Finance's subsidiaries prior to the 2021 acquisition, CURO said. Small loans account for less than 15% of the company's direct lending portfolio as of June 30, 2023, CURO said.
"CURO has previously disclosed the underlying civil investigative demand and our related indemnification rights in public filings with the Securities and Exchange Commission," the company added.
Heights Finance also called 'Southern'
Heights Finance, formerly known as Southern Management, operates under several trade names including Covington Credit, Southern Finance, and Quick Credit, and is collectively called "Southern."
"What Southern sold as a financial lifeline was, in reality, pushing customers into financial quicksand," said CFPB Director Rohit Chopra.
The CFPB charges that Southern harmed consumers in several ways including by coercing distressed customers into fee-laden cycles of reborrowing, with a strategy focused on getting customers to refinance their loans as early and as often as possible.
The company also has incentive-compensation programs that reward employees who are the most successful in driving payment-stressed borrowers into refinancing and punishing those employees who do not, the agency charges. The company lists refinancing as the top priority when interacting with borrowers, putting refinancing ahead of even collecting the full past-due balances on loans, the CFPB said.
Other ways that Southern allegedly harmed consumers is by targeting customers for their likelihood to refinance, and by falsely marketing refinances as fresh starts, the agency said.
The CFPB invites consumers to submit complaints about financial products and services to its website or by calling 855-411-CFPB (2372).
Meanwhile, Kiplinger recently reported on personal debt management tips, which include the use of a budget or spending tracker to measure performance and give insight into areas that may need improvement.
RELATED CONTENT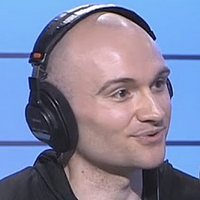 Joey Solitro is a freelance financial journalist at Kiplinger with more than a decade of experience. A longtime equity analyst, Joey has covered a range of industries for media outlets including The Motley Fool, Seeking Alpha, Market Realist, and TipRanks. Joey holds a bachelor's degree in business administration.