Mortgage Closing Costs and Fees Leapt 22% in 2022, Study Shows
The mortgage market was profoundly affected by high interest rates last year, a trend that is likely to continue given this year's rate increases, CFPB director says.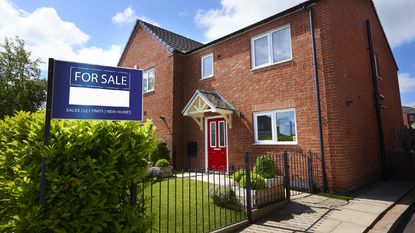 (Image credit: Getty Images)
Residential mortgage lending activity declined sharply in 2022 as rates, closing costs and denials for insufficient income surged, a new report shows.
"The higher interest rate environment had profound effects on the mortgage market in 2022, with borrowers paying much more in monthly payments," said Rohit Chopra, director of the Consumer Financial Protection Bureau (CFPB). "These trends are likely to continue given further increases in interest rates in 2023."
The CFPB annual report on residential mortgage lending activity and trends shows a significant decline in mortgage applications and originations last year as interest rates, fees and other costs sharply increased.
Subscribe to Kiplinger's Personal Finance
Be a smarter, better informed investor.
Save up to 74%
Sign up for Kiplinger's Free E-Newsletters
Profit and prosper with the best of expert advice on investing, taxes, retirement, personal finance and more - straight to your e-mail.
Profit and prosper with the best of expert advice - straight to your e-mail.
That trend is also borne out in the latest Mortgage Bankers Association weekly mortgage applications survey, which showed that high interest rates has caused mortgage demand to shrink.
The CFPB report shows that more borrowers (50.2%) also paid discount points in 2022 than in any other year since 2018 when data collection began in this area. The median borrower paid $2,370 for discount points in 2022, up 32.1% from 2021, the report shows.
The report's findings are based on data collected under the Home Mortgage Disclosure Act, which requires financial institutions to collect and make public certain loan-level information on mortgage applications and originations.
Borrowers that did get mortgages in 2022 saw average monthly mortgage payments soar 46% as the median interest rate for a 30-year, fixed rate mortgage at the end of the year was 6.5% and closing costs increased 21.8% from 2021 to an average of $5,954, CFPB said.
The number of refinances plunged 73.2% to 2.2 million, with the majority of these being cash-out refinances originated by independent lenders. Home equity lines of credit were the only form of refinancing to show an increase, rising 33.3% from 2021.
Disparities in outcomes for Black and Hispanic borrowers
The report also found disparities in outcomes with Black and Hispanic borrowers faring worse when it comes to approvals, loan sizes and fees, Chopra said. However, he added, some of these disparities shrank or disappeared for FHA loans.
"Black and Hispanic borrowers were denied loans at higher rates, received smaller loans, were charged higher interest rates and paid more in upfront fees than white and Asian borrowers," Chopra said.
For example, the median interest rate for Black and Hispanic borrowers in 2022 was above 5%, while the median rate was below 5% for white and Asian borrowers, according to the report.
Lenders denied loan applications due to insufficient income at a higher rate in 2022 than at any other point since 2018, the report shows.
In response to the report, Chopra said that the CFPB will "devote more attention to ensure that borrowers can sufficiently navigate alternatives to foreclosure when faced with financial distress."
That includes, for example, exploring amendments to mortgage servicing standards and looking for ways to simplify the refinancing process for borrowers, he said.
The CFPB encourages people to visit its website or call (855) 411-CFPB (2372) to submit complaints about mortgage or refinance issues or other financial products or services.
Visit the agency's consumer education center on mortgages for more information on getting and maintaining a mortgage.
RELATED CONTENT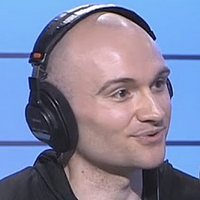 Joey Solitro is a freelance financial journalist at Kiplinger with more than a decade of experience. A longtime equity analyst, Joey has covered a range of industries for media outlets including The Motley Fool, Seeking Alpha, Market Realist, and TipRanks. Joey holds a bachelor's degree in business administration.