Beware 'Junk Fees' When Buying a Home
Junk fees could add thousands to the cost of a property. Here's what you need to know about these hidden mortgage costs.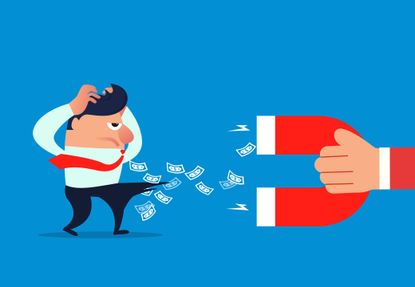 (Image credit: Getty Images)
Buying a home is likely the most substantial financial decision any of us will make in our lifetime, but the recent trend of mortgage 'junk' fees is adding another layer of cost and complexity to the home-buying process.
These expenses — perhaps listed as a transaction fee or an administrative fee — can total hundreds or thousands of dollars. They come on top of the commission payable to brokerage agents by both buyers and sellers but rarely come with an explanation of what the fee covers or why it's so high.
For prospective home buyers already grappling with the turbulent housing market and climbing interest rates, the prospect of additional fees could impact the affordability of a purchase.
Subscribe to Kiplinger's Personal Finance
Be a smarter, better informed investor.
Save up to 74%
Sign up for Kiplinger's Free E-Newsletters
Profit and prosper with the best of expert advice on investing, taxes, retirement, personal finance and more - straight to your e-mail.
Profit and prosper with the best of expert advice - straight to your e-mail.
And when closing a transaction, the last thing buyers need is to discover ambiguous fees on their final bill.
The Consumer Financial Protection Bureau (CFPB) says mortgage services attempt to run up "unlawful fees" in several "old and new ways."

Here's what you need to know to avoid paying junk fees on your next property.
Why are junk fees a problem?
Junk fees tend to be tacked on to the closing cost of the transaction. Amid the scramble to complete last-minute paperwork and the excitement of sealing the purchase, you might lose sight of the additional costs being squeezed out.
In 2021, the national average closing cost for a single-family property was $6,905, including taxes, a rise of 13.4% on the year prior, according to real estate services firm ClosingCorp.
Beyond real estate, junk fees have garnered the attention of the White House. In February 2023, President Biden called for greater consumer protection against such fees, primarily within the entertainment, hospitality and travel sectors.
"Junk fees are not only costly to consumers, but they can stifle competition by encouraging companies to use increasingly sophisticated tools to disguise the true price consumers face," a White House briefing statement said.
Although the proposed clampdown will not target the real estate sector, it could mark a step-change in attitudes to hidden, additional fees.
In the meantime, knowing what to look out for could save you hundreds or even thousands of dollars.
How to avoid junk fees
While it's impossible to avoid paying all fees (after all, you are paying for a service), it's important to recognize instances where you may be paying above and beyond what is needed, or where there is a lack of clarity about exactly what you're paying for.
Get quotes from several lenders
Take some time to go through all the fees chargeable to you and ensure you understand exactly what the fee covers. Always raise questions about anything you don't understand or need more clarity on.
Check the average for your state
ClosingCorp's data shows a breakdown of closing costs by state. Compare the local average to your closing bill, and raise questions if you've been asked to pay above what is typically expected.
Put the brakes on the deal
Feeling rushed can cloud your judgment, and the stresses of homebuying only compound the strain. Reaching the closing stages of a deal may feel like the end of a marathon, with only a few extra fees between you and your goal. But think clearly. Are you being charged additional fees that you feel are unclear or unjust? If so, take a step back and perhaps find a provider that is more upfront and transparent. It may cost you time, but it could save you money.
Consider a no-closing-cost mortgage
Some lenders offer a no-closing-cost mortgage option. The typical closing expenses are either added to the loan balance or into your interest rate, so while you are still liable to cover the fees, paying for them this way may be better aligned with your financial position.
Report it to the CFPB
If you find yourself facing unnecessary, unfair, or ambiguous fees, report the provider to the CFPB. While it may not immediately cut your bill, it may lead to the company changing how it administers closing fees.
Read more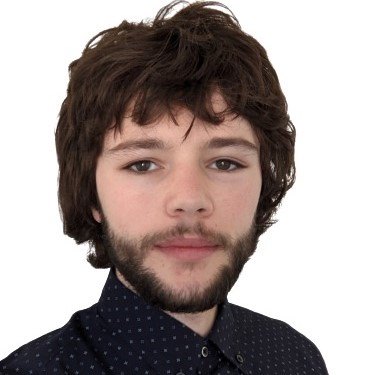 Tom is a journalist and writer with an interest in sustainability, economic policy and pensions, looking into how personal finances can be used to make a positive impact. He graduated from Goldsmiths, University of London, with a BA in journalism before moving to a financial content agency. His work has appeared in titles Investment Week and Money Marketing, as well as social media copy for Reuters and Bloomberg in addition to corporate content for financial giants including Mercer, State Street Global Advisors and the PLSA. He has also written for the Financial Times Group.
When not working out of the Future's Cardiff office, Tom can be found exploring the hills and coasts of South Wales but is sometimes east of the border supporting Bristol Rovers.