What to Consider Before Buying a Vacation Home
If you're thinking of buying a vacation home we've got a guide on what to expect.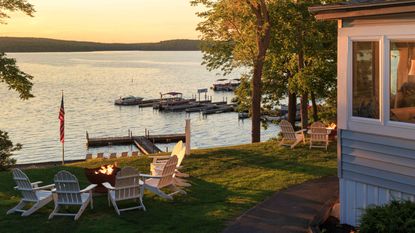 (Image credit: Getty Images)
Mortgage rates have been ticking down from recent highs, and the housing market is beginning to show signs of life, according to Kiplinger's housing outlook. As temperatures warm, you might be thinking about investing in a vacation home.
To help you navigate the vacation home market, we've explored what to expect as you search, ways to make your offer stand out, and mortgage and tax considerations.
Searching for a Vacation Home
If you're eyeing a place that you've visited only as a vacationer, keep in mind that owning a home there comes with a different set of concerns. Talk to locals about living in the area, and visit it during the times of year you plan to be there.
Subscribe to Kiplinger's Personal Finance
Be a smarter, better informed investor.
Save up to 74%
Sign up for Kiplinger's Free E-Newsletters
Profit and prosper with the best of expert advice on investing, taxes, retirement, personal finance and more - straight to your e-mail.
Profit and prosper with the best of expert advice - straight to your e-mail.
You may realize that a community quiets down — with some restaurants and shops closed — more than you may have expected during certain seasons, or that you don't like being there when it's most active, said Cara Ameer, a Coldwell Banker agent near Jacksonville, Florida. Find out whether the community normally offers activities and entertainment you'll enjoy during extended visits — say, golf courses, great restaurants or an arts scene.
Do you prefer a condominium, a detached home or something in between, such as a townhouse or duplex? A house may offer more privacy and you won't have to worry about pet restrictions or other limitations that sometimes come with communal properties. But you'll likely have increased responsibilities that may be tougher to manage when you're not there, such as snow removal, lawn mowing and landscaping.
With a condo, the association typically takes care of such tasks (although you'll likely pay a fee to cover them). Plus, internet and cable may be included. Especially if you're interested in an attached property, try to get a sense of whether the neighbors frequently rent out their properties. "Nobody wants to find out that it's like a fraternity party every weekend in the summer," said Ameer.
If you live hours away from your vacation-home destination, you may have limited time to visit properties. Look for 3-D virtual tours that let you digitally walk through homes, giving you a better idea of the layout than regular photographs. Or your agent may give you a live video tour through FaceTime, Zoom or a similar app. That may help you narrow down your list.
Don't Bust your Budget on a Vacation Home
Snagging a bargain can be tough, but you can use a few strategies to help keep the sale price in your range.
One is to shift away from central locations and extend your search to outlying areas. Brenda Wild, a Berkshire Hathaway HomeServices Signature Properties broker owner in Aspen, Colorado, told Kiplinger she has seen a surge of interest in towns such as Carbondale and Basalt over the last few years, where "you can get more for your money, and you're not that far away" than in ski towns Aspen and Snowmass. Aspen's dynamics have changed since the start of the pandemic as more people moved there, Wild said, making the nearby towns more attractive. Basalt also recently saw the opening of a new arts center, adding to and showing the expected continued strength of the community appeal.
Ameer said buyers who go an hour and a half south of Ponte Vedra Beach, Florida, where she is based, may find less-expensive properties in quiet coastal towns — but they're further from the activities and upscale amenities some buyers prefer.
You may be able to get a deal by buying during off-peak tourism seasons. In the Ocean City area, September through December is typically a good time to buy, said real estate agent Nancy Reither.
If a turnkey home — one that requires no extensive repairs — is fairly priced and in a prime location, chances are high that multiple buyers will put in bids. With limited availabilities, you'll have to act swiftly from the time it's listed to submit an offer. Work with an experienced, full-time agent, who will more likely have a deep knowledge of the local market and be available to move more quickly than someone who works part-time, said Reither.
A few tactics may help make your offer stand out. If you can swing a cash offer, that's often attractive. But find out what's important to the seller — not all sellers prioritize cash bids or the highest-price offer. Sellers often favor "clean" contracts with as few contingencies and extra requests as possible — so you may want to avoid asking the seller to, say, pay for a home warranty or let you keep the gas grill on the patio. But it's generally a bad idea to skip the home inspection.
Ask about the seller's preferred timeline to complete the sale. If the owner hopes to keep the home for a few more months and you're up against other bidders who propose a 30-day window, you may win by offering flexibility to let the seller stay for a while.
If price seems to be the seller's main concern, one trick is to include an escalation clause in your offer. You may, for example, propose a $350,000 sale price but include a condition that you'll pay $1,000 more than the highest competing offer, up to $360,000. If you're getting a mortgage, include a preapproval with your offer.
One other idea: Write a letter to the seller describing yourself and the reasons you love the home. Especially if the owner occupied the home — rather than renting it out to vacationers full-time — "that can really touch their heart," said Sindy Ready, a Remax agent in Scottsdale, Arizona.
Plan for Routine Expenses on a Vacation Home
Before you commit to a home, consider all the ongoing costs that come with it. For example, if you buy where skiing is popular, the heating bill could be substantial. The same goes for the electricity bill for air-conditioning in hot-weather locales. Be sure you understand seasonal maintenance and special fixtures you may need.
In coastal Florida, you'll have to get hurricane shutters and have someone on hand who can quickly apply them and secure your property if you're away when a storm is approaching, said Ameer. If you don't frequently visit the home yourself, someone should regularly check it for leaks or other problems, and you may need to hire services for snow removal, pool and lawn upkeep, or other maintenance.
Check into the type of insurance coverage you'll need and how much it costs. Flood insurance is a must in areas at high risk of flooding, and your mortgage lender may require it in certain areas. If the property is part of a homeowners or condo association, look up its fees.
As you create a budget, don't overlook kitchenware and furniture to put both inside the home and on a patio or poolside. You'll also want to estimate the cost of travel to and from the property each year. Some vacation-home owners buy another car or truck to keep at the new home, and if you're near water, chances are you'll want a boat.
Financing and Taxes for a Vacation Home
If you're getting a mortgage, it's often smart to use a local lender. It may move more quickly and efficiently than a bigger institution, and it is likely to send out an appraiser who is familiar with the area and who may provide a more accurate estimate of the home's value than someone from outside the region. Ask your real estate agent for recommendations.
Mortgages for second homes differ from those for primary homes in a few ways. Borrowers who encounter financial difficulties are more likely to default on a second-home mortgage than one for a primary residence, and lenders take that risk into account. Interest rates are often slightly higher for second-home mortgages than for primary-home loans, said Keith Gumbinger, vice president of mortgage-information site HSH.com. You'll have to make a down payment of at least 10% (for a primary home, you may be able to put down as little as 3% with a conventional mortgage), and some lenders require 20%.
Minimum credit-score requirements are a bit higher than those for primary homes. With a loan-to-value ratio (the amount you owe on the loan as a percentage of the home value) higher than 75%, you may need a minimum FICO score of 680 to qualify (on a scale of 300 to 850), compared with about 620 to 640 for a primary-home loan, said Gumbinger. You'll likely be required to have cash reserves to cover at least a few months' worth of mortgage payments.
You may expect to earn some rental income (see below), but such potential earnings won't help you qualify for a loan on a second home. If you won't occupy the home and plan to rent it out full-time, it's considered an investment property, and rental income may be considered.
Tapping equity in your primary home is one way to raise cash for your second-home purchase. Your options include a home-equity loan or line of credit or a cash-out refinance, in which you borrow more than you owe on your primary home and take the extra money as cash.
For mortgages obtained after Dec. 15, 2017, homeowners who itemize on their federal tax returns can deduct interest on up to $750,000 in total loan balances ($375,000 if married filing separately), including both a primary and a second home; for older mortgages, you can deduct interest on up to $1 million of debt, or $500,000 if married filing separately. If one of your mortgages falls into the first category and the other into the second, consult a tax adviser for help, suggested Mark Alaimo, a certified public accountant and member of the American Institute of CPAs Personal Financial Specialist Committee. You may also be able to deduct state and local property taxes, up to a $10,000 combined limit ($5,000 if married filing separately) on state and local income, sales and property tax.
If you live in your vacation home more than 14 days or more than 10% of the total days you rent it out at a fair rental price (whichever is greater) during the tax year, the IRS considers it your personal residence and not exclusively a rental property.
If you rent out your vacation home fewer than 15 days per year, the rental income is tax-free. If you rent it out more than 14 days per year, you must report the rental income on your tax return, and you can deduct rental expenses such as for mortgage interest, real estate taxes, maintenance and utilities. But you can deduct only the portion of those expenses incurred while renters are using the home.
Renting Out a Vacation Home
You may plan to rent out your property when you're not visiting it yourself to help defray costs, but read up on the community's rules regarding rentals. Some homeowners or condo associations disallow short-term rentals at all times, and some may prohibit renters from using facilities such as the pool or gym.
If you do decide to rent out your home, there are other associated costs to consider. This can include house cleaning, new decor and updates, photography for listings, and the cost of time and effort to manage rentals.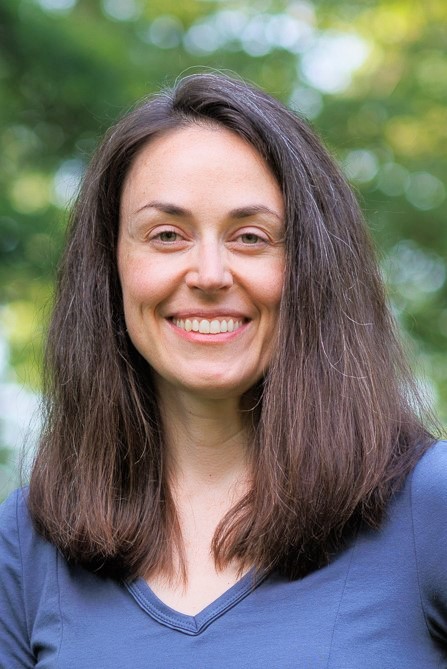 Editor, Kiplinger Personal Finance magazine
Lisa has been the editor of Kiplinger Personal Finance since June 2023. Previously, she spent more than a decade reporting and writing for the magazine on a variety of topics, including credit, banking and retirement. She has shared her expertise as a guest on the Today Show, CNN, Fox, NPR, Cheddar and many other media outlets around the nation. Lisa graduated from Ball State University and received the school's "Graduate of the Last Decade" award in 2014. A military spouse, she has moved around the U.S. and currently lives in the Philadelphia area with her husband and two sons.