Are Debt Collectors Overcharging You? How to Protect Yourself
"Convenience fees" on debt repayments are likely illegal.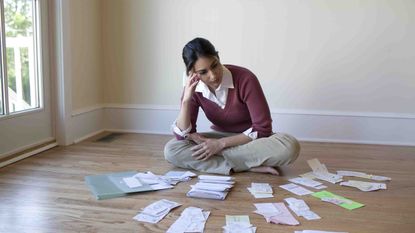 (Image credit: Getty Images)
It's tough enough trying to get ahead of a debt that's gone to collection; it's worse when a debt collector piles on fees, charging you extra to give them money. Yep, that's right. According to federal officials, some debt collectors charge consumers extra to pay off debt online or over the phone, even if getting the money that way is also more convenient for the debt collectors themselves.
And — here's the kicker — most of the time, those fees are against the law, according to the Consumer Financial Protection Bureau. The CFPB calls them "junk fees" and "pay to play." It's put debt collectors on notice that they may be breaking the law if they charge these fees, which debt collectors may dub"convenience fees."
Junk Fees May Be Common
The CFPB doesn't have data on how often these fees are charged, but included its warning as part of an overall review of credit industry penalty policies, which it says costs consumers $12 billion a year.
Subscribe to Kiplinger's Personal Finance
Be a smarter, better informed investor.
Save up to 74%
Sign up for Kiplinger's Free E-Newsletters
Profit and prosper with the best of expert advice on investing, taxes, retirement, personal finance and more - straight to your e-mail.
Profit and prosper with the best of expert advice - straight to your e-mail.
"My sense is it's fairly common," said Ariel Nelson, staff attorney with the National Consumer Law Center, which advocates for consumer justice and economic security for low-income and other disadvantaged people, including older adults.
The CFPB wrote in a court brief that most debt collectors do not charge convenience fees for paying by phone or online, likely because these payments are cheaper and less time consuming for the debt collectors to process than ones made with traditional paper checks sent through the mail or given in person.
"Still, some collectors impose fees on consumers repaying their debts over the phone or online, often relying on independent third-party payment processors to process those payments," the court brief states. "Frequently, these debt collectors will charge consumers a fee for phone and online payments that is substantially higher than the price debt collectors pay to third parties to process such payments. According to the Bureau's market understanding, while debt collectors typically charge consumers pay-to-pay fees of between $4 and $12, debt collectors typically pay third-party processors only $0.50 or less per transaction."
What to Do if a Debt Collector Charges Junk Fees
As a general rule, the CFPB says, unless the fees are authorized by the agreement that originally created the debt in question, they cannot be charged. And Nelson says it's the obligation of the debt collector to prove that the fees were authorized by the original debt agreement.
Another exception could be if a specific law authorized a particular fee. Nelson didn't have any examples of such a law, but said it's possible that states might allow for a particular fee to be collected in such circumstances. Nelson said the debt collector should provide the consumer with the legal authority upon which it relies in charging a fee.
If you encounter such a fee from a debt collector, Nelson said you should feel empowered by the CFPB opinion to confront the debt collector and ask for a legal justification. If the debt collector can't prove the fee is allowed, but insists on collecting it, you should file an online complaint with the CFPB or by calling (855) 411-CFPB (2372).
You could also consult an attorney about legal action, Nelson said, but the amount of the fee may not make such a move worthwhile. Nelson suggested, however, that you may be able to get the debt collector to back down just by having a lawyer write a letter.
And the law may provide remedies that make litigation worth exploring. According to the National Consumer Law Center, debt collectors covered by the law in question (the Fair Debt Collection Practices Act) include third-party collection agencies, debt buyers whose principal purpose is debt collection, mortgage servicers that acquire the account after default and collection attorneys.
The center says another law, the Truth in Lending Act, may have more potent remedies than the Fair Debt Collection Practices Act. The Truth in Lending Act "limits pay-to-pay fees applied to payments on credit card obligations, including payments made to the card issuer, a payment processor, or potentially, a debt collector." Under this law, card issuers and any third party "that collects, receives or processes payments is liable for actual damages, attorney fees, and statutory damages. Statutory damages are twice the finance charge with a minimum of $500 and a maximum of $5,000, or such higher amount as may be appropriate in the case of an established pattern or practice of such failures."
Senior Retirement Editor, Kiplinger.com
Elaine Silvestrini has had an extensive career as a newspaper and online journalist, primarily covering legal issues at the Tampa Tribune and the Asbury Park Press in New Jersey. In more recent years, she's written for several marketing, legal and financial websites, including Annuity.org and LegalExaminer.com, and the newsletters Auto Insurance Report and Property Insurance Report.